Ohio GOP official, no fan of 'Lock her up!' chant, pushes turnout for Trump in tough climate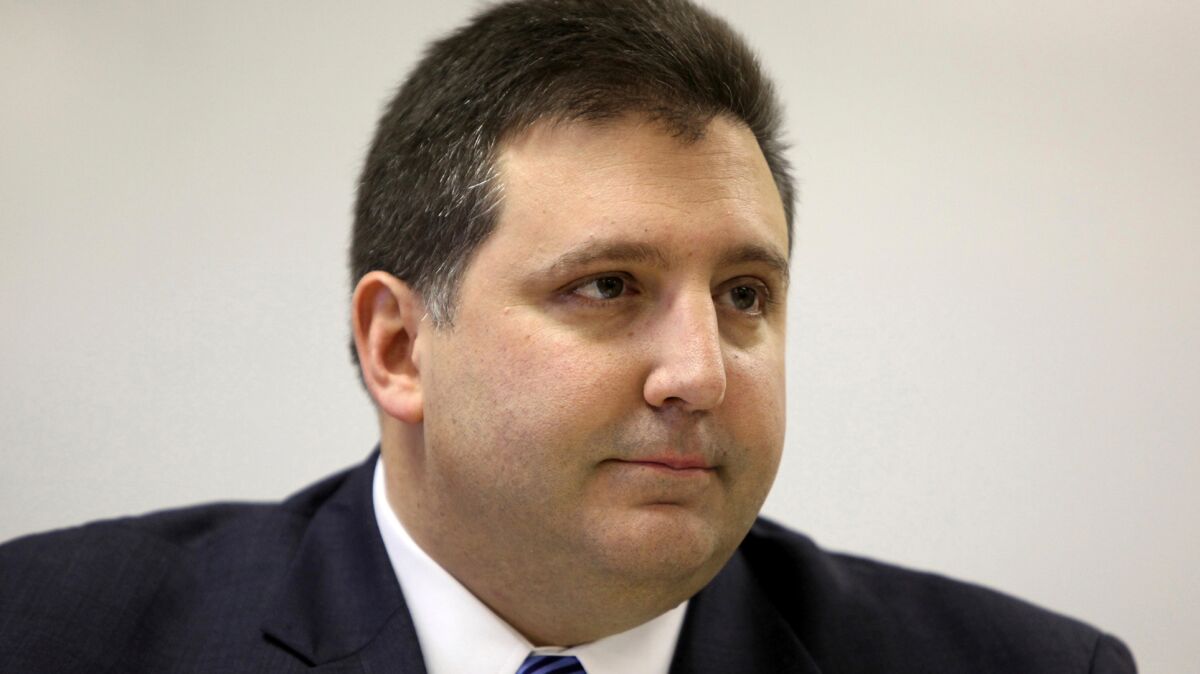 Alex Triantafilou, the Republican Party chairman of Hamilton County, Ohio, took a break in his very busy schedule to talk about the convention.
Operating on about four hours of sleep — "Parties that start at 11 p.m.!" — he was on his way to the Quicken Loans Convention Center after attending a reception at the Rock & Roll Hall of Fame.
There he'd chatted with Ohio Gov. John Kasich, who earned a reprimand from Donald Trump's campaign chairman this week for refusing to attend the Republican National Convention.
(A short time later on the convention stage, talk show host Laura Ingraham would allude to Kasich, demanding, "All you boys with wounded feelings and bruised egos … must honor your pledge to support Donald Trump now.")
Also present at the reception: Ohio Sen. Rob Portman, who has expressed only tepid support for Trump and planned a series of events that clashed with the convention itself.
Suffice to say, Ohio Republicans have mixed feelings about their party's newly minted nominee. The state's delegation, bound by its own rules, on Tuesday cast all 66 of its votes for Kasich.
If this has put people like Triantafilou in an awkward position, he isn't letting on.
"I have, as a county chairman, said repeatedly that we will support the nominee," he said. "We are trying, very honestly."
Triantafilou said he has not been distracted by controversies like the one that engulfed the Trump campaign after Melania Trump delivered a speech that contained passages lifted from Michelle Obama's 2008 convention speech.
"That hasn't affected folks," he said.
Nor does he think what some have described as a toxic atmosphere in the convention hall will turn voters off. He didn't mind people yelling, "Guilty!" when New Jersey Gov. Chris Christie staged a mock prosecution of Hillary Clinton on Tuesday night.
"But I wasn't a fan of the 'Lock her up' chant. That's not my style. There is a line in there somewhere."
Anyway, resistance to Trump as the general election approaches is a far greater concern.
Ohio looms large in the American electoral psyche. A classic swing state, it has voted for the winning candidate in every presidential election for the last half-century. Trump and Hillary Clinton will be fighting hard for Ohio, and this, of course, ratchets up the pressure on folks like Triantafilou, who is responsible for getting his voters to the polls.
This will be a challenge.
"I think these two candidates, who both have high negatives, are going to try to destroy each other, and the end result of that kind of campaign is to drive voter turnout down," Triantafilou said. "People will throw up their hands and say, 'We don't like either choice.' The challenge for someone like me is to make sure we get our Republicans out."
ALSO
In-house speechwriter takes blame for Melania Trump's plagiarism, says her offer to quit was refused
17 arrested at flag-burning protest outside RNC; observers dispute police account
Ted Cruz arrives at Republican convention with an eye on the next one
---
Life is stressful. Our weekly mental wellness newsletter can help.
You may occasionally receive promotional content from the Los Angeles Times.