Obama is making $400,000 for a single speech. Is that so different from other presidents?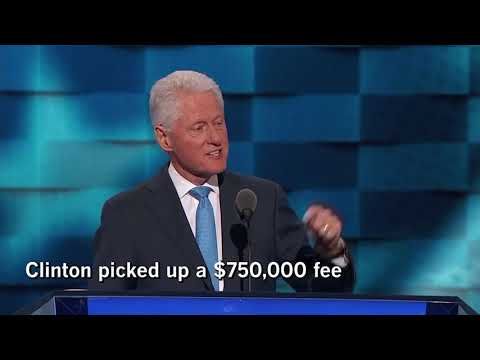 Former President Obama is making $400,000 for a single speech. (May 16, 2017) (Sign up for our free video newsletter here http://bit.ly/2n6VKPR)
After a brief hiatus of sun and fun, former President Obama emerged last month in his old hometown of Chicago and immediately stepped into controversy over his post-White House buck-raking.
Obama appeared onstage before students and delivered a civic-minded exhortation to public service. What raised eyebrows — or, rather, certain eyebrows — was news the former president would be delivering a paid speech in September at a healthcare conference run by the trading and investment firm Cantor Fitzgerald.
Obama's payday: a cool $400,000.
The New York Post subsequently reported Obama picked up an additional $400,000 for appearing at an A&E Networks event last month in Manhattan.
Profiting on the speech-making circuit has become a not-always-honored tradition for the last several presidents, starting with Gerald Ford, a longtime House member who never really planned to be chief executive; he replaced Spiro Agnew as vice president when he resigned in disgrace, then took over after President Nixon stepped down rather than face impeachment in the Watergate scandal.
The practice tends to draw selective outrage. (Obama's appearance recently in Boston to accept a "Profile in Courage" award from the John F. Kennedy Library Foundation brought a fresh round of snarking.)
While good-government advocates, high-minded pundits and some pious editorial boards tut-tut the practice, many condone the post-presidential profiteering so long as a member of their own party is involved.
Thus, Democrats horrified at former President Reagan's $2-million payday for a pair of speeches in Japan — that would be nearly $4 million today, adjusted for inflation — were far less upset over President Clinton's $750,000 fee — more than $800,000 in today's dollars — for a single speech sponsored by the Swedish-based telecom giant Ericsson.
Republicans appalled over Obama's lucrative speechifying didn't seem to mind when President George W. Bush frankly told biographer Robert Draper he planned to "replenish the ol' coffers" by hitting the lucrative speaker's circuit once he left the White House.
In fairness, it should be noted some past presidents have made a practice of donating at least a portion of their receipts to charitable organizations, and most waive their usual fees to speak to selective audiences, such as students or nonprofit groups.
Here's what past presidents have charged to dispense wisdom from their time in office, as pieced together from various accounts. (Former presidents are not required to report their sources of income and, given the likelihood of negative publicity, there is not a great incentive to do so.)
The numbers reflect the estimated "going rate" each former president received per speech the year he left office, as opposed to more lucrative one-time fees, such as Reagan's Japanese windfall or Clinton's Ericsson appearance.
---
Gerald Ford — 1977
$40,000
($165,000 adjusted for inflation.)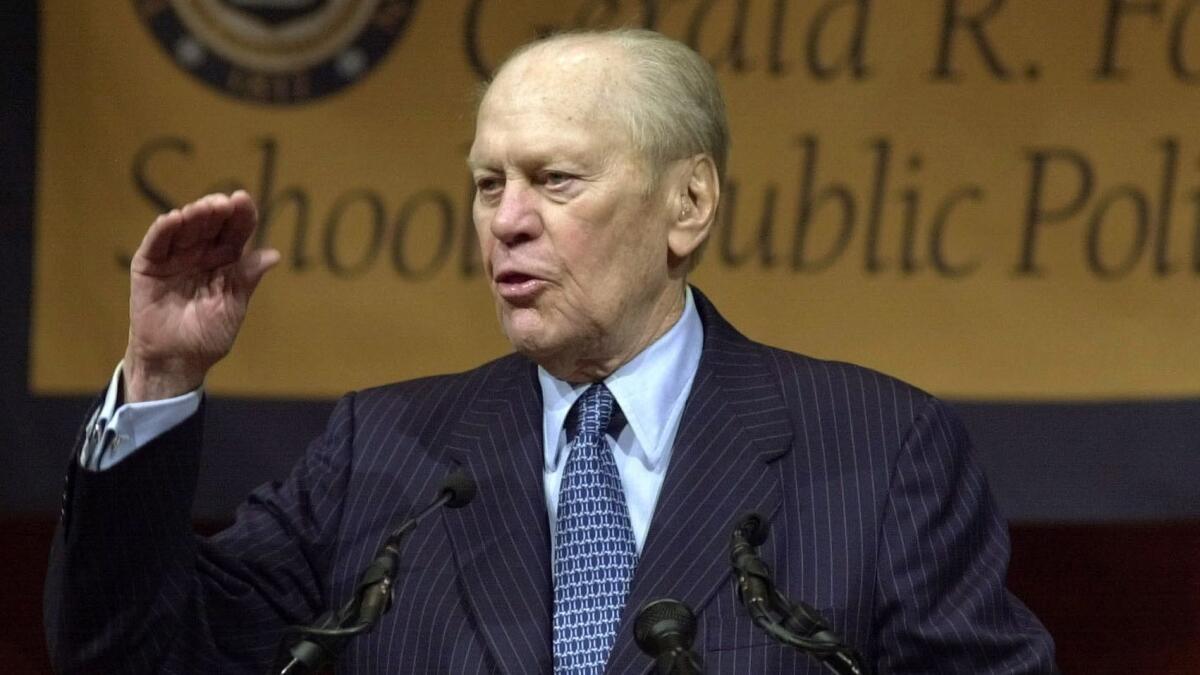 Jimmy Carter — 1981
$50,000
($140,000 adjusted for inflation)
Ronald Reagan — 1989
$50,000
($100,000 adjusted for inflation)
George H.W. Bush — 1993
Up to $75,000
($130,000 adjusted for inflation)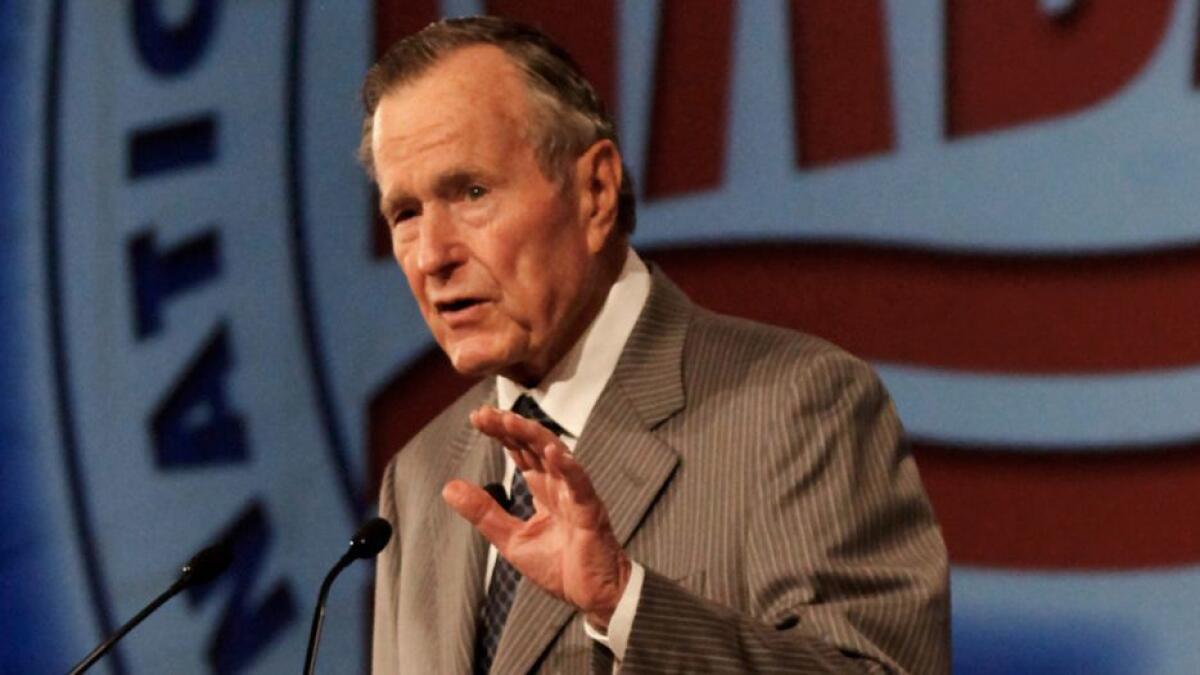 Bill Clinton — 2001
Up to $500,000
($700,000 adjusted for inflation)
George W. Bush — 2009
Up to $175,000
($200,000 adjusted for inflation)
Barack Obama — 2017
$400,000
(Only two speeches known so far)
Get our Essential Politics newsletter
The latest news, analysis and insights from our politics team.
You may occasionally receive promotional content from the Los Angeles Times.