'I've got to mow my lawn': Here are the prominent Republicans skipping the convention and why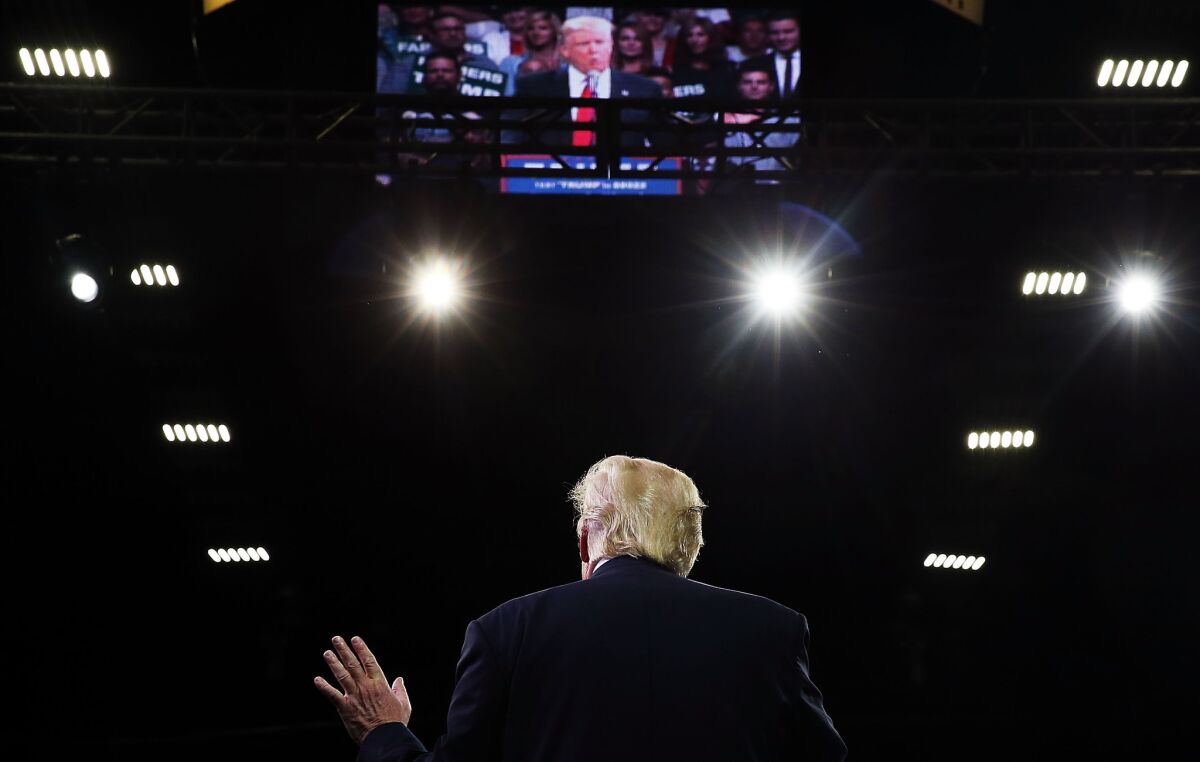 Republicans from across the country have convened in Cleveland for their 2016 national convention, which begins Monday and ends Thursday.
Well, some of them have.
Donald Trump's campaign has so divided the party that several prominent figures have declined to attend. Some directly condemned his campaign in doing so; others came up with more elliptical excuses. Arizona Sen. Jeff Flake notably said he'd be home in the desert because he has to mow his lawn.
Here's a look at who is skipping and who is going:
Who is staying away
Past presidents
Former Presidents George H.W. Bush and George W. Bush will not be in Cleveland for the GOP convention, according to Politico. Both said they have no plans to endorse Trump, and a spokesman for the elder Bush told the Texas Tribune his boss has retired from politics, though he did make an exception when his son Jeb campaigned for the nomination.
Past nominees
Mitt Romney, the 2012 Republican nominee, has called Trump a fraud, putting himself in Trump's line of fire. Trump has repeatedly criticized Romney for losing to President Obama.
And John McCain, who will also sit out the convention, has been another target of Trump's, who said last summer in referencing McCain's years as a prisoner of war in Vietnam that he prefers soldiers who have not been captured.
SIGN UP for our free Essential Politics newsletter »
McCain's running mate, Sarah Palin, though she has endorsed Trump, will not attend. Trump told the Washington Examiner that distance complicated her situation, as Alaska is "a long ways away" from Cleveland.
---
Republican primary challengers
Of the 2016 Republican primary challengers skipping the convention, the most notable may be John Kasich, the governor of Ohio.
Republicans have worked to convince Kasich to attend the convention in the state he represents, but to no avail, according to CNN.
Jeb Bush, who has long criticized Trump's temperament and preparedness for the presidency, will join his brother and father in staying out of Cleveland.
Florida Sen. Marco Rubio announced recently that he will campaign for his Senate seat instead, backtracking just last month on his longtime plan to give up the seat.
"Florida has always been a competitive state and it will be this fall," said a Rubio spokeswoman.
Still, Rubio was on the list of speakers released by the party Sunday afternoon. He will address delegates via video.
And Kentucky Sen. Rand Paul will instead perform pro bono eye surgeries and hold town-hall events across his state.
Live coverage of the convention »
Capitol Hill
Here's why some lawmakers say they're skipping the trip to Cleveland:
Sen. Jeff Flake (Ariz.) – "I've got to mow my lawn."
Sen. Roy Blunt (Mo.) – "Since the Missouri primary election is two weeks after the convention … he'll be in Missouri," his communications director said in an email.
Sen. Kelly Ayotte (N.H.) – "She will be holding events in New Hampshire instead," said her press secretary.
Sen. Ben Sasse (Neb.) – A spokesman told The Hill that Sasse would "watch some dumpster fires" with his kids instead.
Sen. Steve Daines (Mont.) — Daines plans to be fly fishing with his wife.
Sen. Lindsey Graham (S.C.) – Graham's office confirmed he will not attend. Graham has continued to criticize Trump since he dropped out of the presidential primary.
The Hill reports Sen. Lisa Murkowski (Alaska) will not attend the convention.
Rep. Trey Gowdy (S.C.) – "He has never attended a convention at the state or national level in the past. And this year is no different," his press secretary said in an email.
Rep. Jason Chaffetz (Utah) – A spokesperson confirmed he will be overseas.
Rep. Mia Love (Utah) — "Rep. Love will be working in her district next week," a spokesperson emailed.
Sen. Mark Steven Kirk (Ill.)
Sen. Michael D. Crapo (Idaho)
Sen. David Vitter (La.)
Who is headed to Cleveland
Texas Sen. Ted Cruz agreed to speak following a "positive and productive" meeting with Trump in Washington this month, but he stopped short of offering a formal endorsement.
Trump and Cruz dealt each other harsh criticism as the Republican primary field whittled down. Cruz repeatedly questioned Trump's ability to run the country. Trump launched several personal attacks on Cruz, including falsely linking Cruz's father to the assassination of President Kennedy.
Wisconsin Gov. Scott Walker, another former Trump challenger, has said he will support Trump's candidacy, though without the enthusiasm of typical endorsements. He had thrown the same support behind Ted Cruz when he was still in the race in April.
Other former primary opponents of Trump speaking at the convention include Dr. Ben Carson and former Arkansas Gov. Mike Huckabee. Senators slated to speak include Majority Leader Mitch McConnell (Ky.), Tom Cotton (Ark.), Joni Ernst (Iowa) and Jeff Sessions (Ala.). Speaker Paul Ryan (Wis.) will also address the convention.
Follow me: @Jill_Ornitz
Donald Trump provides unconventional story for TV coverage of convention
Analysis: In a time of tumult, Trump and Clinton compete to be seen as the better leader
Party conventions have a long history of getting out of control
Get our Essential Politics newsletter
The latest news, analysis and insights from our politics team.
You may occasionally receive promotional content from the Los Angeles Times.