Democrats' turnout in Texas primary is highest in 16 years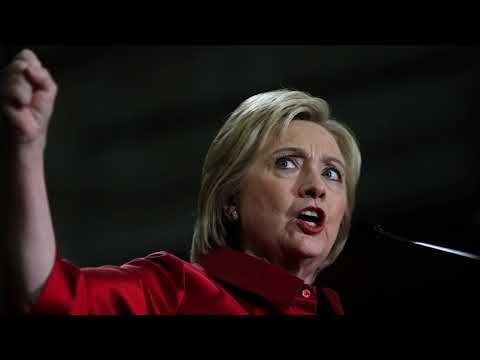 In Texas' 7th Congressional District, Democrats believe they can knock off nine-term Republican Rep. John Culberson.
Reporting from Austin, Texas —
Democrats in deep-red Texas turned out in their largest midterm primary election numbers in more than a decade Tuesday, propelling female candidates toward challenges to entrenched male Republicans in Congress and venting their anger at President Trump in the first state primary of 2018.
The biggest question was whether Texas is just the start of what's to come nationwide. Energized Texas Democrats showed up despite the long odds this November of ousting Republicans such as U.S. Sen. Ted Cruz — who released a radio ad after clinching the GOP nomination Tuesday night, telling voters that Democratic opponent Beto O'Rourke "wants to take our guns."
O'Rourke, a congressman from El Paso who won his party's primary Tuesday, has called for banning AR-15-style assault rifles in wake of last month's mass shooting at a Florida high school that killed 17 people.
Neither that tragedy nor a mass shooting at a Texas church last fall played as dominant campaign issues in Texas, but with the GOP's majority in Congress on the line this fall, Democratic voters came out in force. Republicans kept their edge in the total number of votes cast, but Democrats made significant inroads into what has been Republican dominance for decades.
Democrats have their sights on flipping three GOP-controlled congressional seats in Texas districts that backed Hillary Clinton over Trump in 2016, including a Houston district where two women were the top vote-getters in early returns in a race likely to go to a May runoff. Another is a sprawling district that runs along the Mexico border, where Gina Ortiz-Jones advanced to a May runoff and another woman, Judy Canales, was battling to join her.
"I think that a Congress that is only 20% women is not where we need to be," Ortiz-Jones told the Associated Press Tuesday night. "This is not a spectator sport. We've got to participate, all of us, and that's what's important."
It was also a big night for two Latinas, Veronica Escobar and Sylvia Garcia, who won their Democratic primaries and are poised to become the first Latina congresswomen in a state where a population boom has been driven by Latino growth.
College students waited more than an hour to vote in liberal Austin, and rural counties offered Democratic candidates for the first time in years. A tide of anti-Trump activism helped propel nearly 50 women to make a run for Congress. Many were running in a record eight open congressional races this year in Texas — two of which are up for grabs after longtime GOP incumbents abandoned plans for reelection amid scandal.
More than 830,000 Democrats had voted with ballots still being counted late Tuesday, the best showing in a midterm primary for Texas Democrats since than 1 million voters turned out in 2002, the first election after the Sept. 11 attacks. Republicans were close to their turnout in previous midterm primaries, with more than 1.3 million votes and counting.
While 2002 was a high water mark for Democratic turnout in Texas it also showed the limits of the exuberance for turning the state blue. In November that year, the Democrats running for statewide office were all beaten, just as they have been since 1994.
For Republicans, the primary was a vivid exhibition of the Trump effect in GOP politics. George P. Bush, a Texas land commissioner, averted an embarrassing Republican runoff after waging a campaign in which he cozied up to a president who once called his dad, former Florida Gov. Jeb Bush, "pathetic" and "low-energy." Kathaleen Wall, a former GOP mega-donor running for Congress in Houston, was also in the hunt for a runoff after she ran TV ads that suggested there was little daylight between her and Trump.
Trump won Texas by 9 points in 2016. It was the smallest margin of victory by a Republican presidential candidate in Texas in 20 years, but Cruz dismissed talk of a Democratic takeover this fall.
"Left-wing rage may raise a bunch of money from people online, but I don't believe it reflects the views of a majority of Texans," he told reporters after winning the nomination.
The surge of Democratic voters included some former Republicans switching this cycle, including 61-year-old Sarah Chiodo of Dallas, who said she changed parties after Trump was elected.
"I hope that our political environment changes. I'm not happy with it today," she said after voting at a Dallas church. "I find it very divisive and dividing of many people and negative. So I'm looking to vote for people who are positive, who care about all."
Democrats will have a tough time winning statewide races in November despite the Trump effect because they have fielded little-known candidates against top Republican incumbents, such as Gov. Greg Abbott and Lt. Gov. Dan Patrick.
Meanwhile, GOP Atty. Gen. Ken Paxton, though he has been indicted on felony securities fraud charges, clinched his party's nomination unopposed.
Abbott will face either Lupe Valdez, who was Texas' first Latina and first lesbian sheriff, or Andrew White, who opposes abortion and whose father, Mark, was governor in the 1980s.
In a closely watched Democratic race, congressional candidate Laura Moser, who moved from Washington to her native Houston area, was in contention for a runoff, the winner of which will challenge GOP Rep. John Culberson. The Democratic Congressional Campaign Committee, fearing Moser would be a weak candidate in the general election, blistered her for comments in a 2014 Washingtonian magazine article in which she said she'd "rather have her teeth pulled out" than live in rural Paris, Texas.
---
UPDATES:
9:25 p.m.: This article was updated with additional details and primary results.
Get our Essential Politics newsletter
The latest news, analysis and insights from our politics team.
You may occasionally receive promotional content from the Los Angeles Times.