Trump hits 'lowly rated CNN' in pre-dawn tweet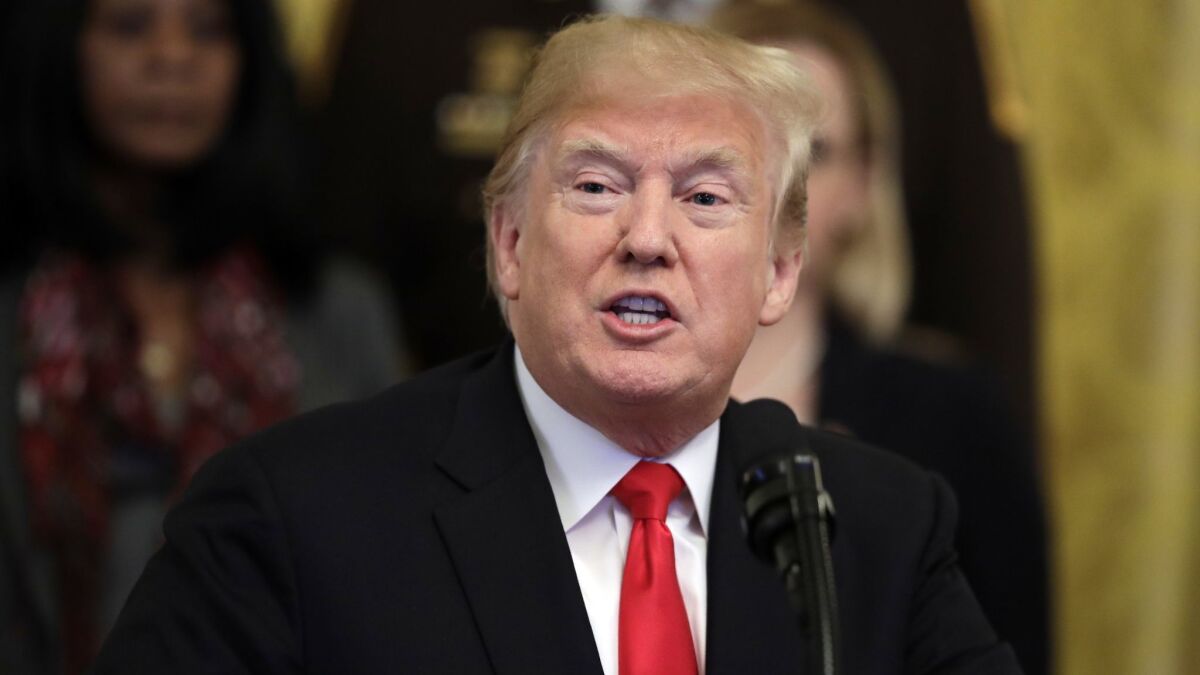 President Trump hit out at "lowly rated CNN" and other media outlets in a Twitter posting after 3 a.m. Friday, saying they've falsely suggested he's to blame for a string of pipe bombs mailed to his political adversaries.
"Funny how lowly rated CNN, and others, can criticize me at will, even blaming me for the current spate of Bombs and ridiculously comparing this to September 11th and the Oklahoma City bombing, yet when I criticize them they go wild and scream, 'it's just not Presidential!' " Trump said.
The FBI confirmed Friday it had recovered a suspicious package in Florida addressed to Sen. Cory Booker (D-N.J.). Another package was found in New York addressed to former Director of National Intelligence James Clapper, ABC News reported, bringing to 12 the number of packages containing crude explosives that have been mailed to Democrats who have tussled with Trump.
Law enforcement officials on Thursday said they'd intercepted two suspicious packages mailed to former Vice President Joe Biden and actor Robert De Niro. Hillary Clinton, Trump's 2016 presidential election opponent, and President Obama also received parcels, along with CNN.
CNN Worldwide President Jeff Zucker, whose network Trump has repeatedly attacked as "fake news," laid the blame at Trump's feet after the delivery of a suspected bomb prompted the evacuation of CNN's New York headquarters.
"There is a total and complete lack of understanding at the White House about the seriousness of their continued attacks on the media," Zucker said in a statement.
At a political rally on Wisconsin on Wednesday night, the president called the bombs "an attack on democracy itself" and urged unity across political differences. By the following morning, he'd abandoned that toned-down rhetoric and blamed the media for the discord in U.S. public life.
"A very big part of the Anger we see today in our society is caused by the purposely false and inaccurate reporting of the Mainstream Media that I refer to as Fake News," Trump wrote on Twitter. "It has gotten so bad and hateful that it is beyond description. Mainstream Media must clean up its act, FAST!"
---
Life is stressful. Our weekly mental wellness newsletter can help.
You may occasionally receive promotional content from the Los Angeles Times.