Impeach Trump? Even Democrats who despise the president can't agree on a strategy for the midterm election
Michael E. Capuano, a 10-term Democratic congressman from Boston, says he's always delivered for the folks back home, but right now there's an even higher priority: stopping Donald Trump.
"That's why I voted twice to begin impeachment proceedings," Capuano states in a reelection ad.
But Jacky Rosen, a freshman Democratic congresswoman from Las Vegas, says she's waiting for special counsel Robert S. Mueller III to complete his investigation of President Trump and his associates before supporting such a drastic step.
"That's what I'd like to focus on first," said Rosen, who's hoping to snatch Nevada's U.S. Senate seat from Republican Dean Heller in November.
Democrats may loathe Trump, hate his policies and detest his personality, but there's one thing they can't agree on: whether to support his impeachment and removal from office.
The divide is complicating efforts to claw their way back to power in November's midterm election, pitting party leaders against liberal activists, opening a rift with one of Democrats' most generous donors, and forcing candidates to choose between mollifying their base and reaching out to independents and others they need to win a majority in Washington.
"If the election is about Donald Trump, that's dandy," said Peter Hart, a veteran party strategist. "You don't want this election to be about impeaching Donald Trump."
It's a notion seconded by Nancy Pelosi and Charles E. Schumer, the Democratic leaders in the House and Senate, respectively. "I think it's a gift to Republicans," Pelosi said of impeachment threats.
If the election is about Donald Trump, that's dandy. You don't want this election to be about impeaching Donald Trump.
— Democratic strategist Peter Hart
But Tom Steyer, who has given tens of millions to Democratic candidates and causes, believes the party's best hope is turning November into a referendum on Trump's ouster; it's the only way, the San Francisco hedge-fund billionaire insists, to engage voters who see little difference between the two major parties, or who've given up on politics because nothing in Washington ever seems to change.
"We lose election after election as a result of this," said Kevin Mack, a strategist for Steyer and his political organization, Need to Impeach, which is crusading nationwide to get every Democratic candidate to commit to impeachment. In the meantime, according to the organization, more than 5 million people have signed a petition in support.
Tom Steyer has gathered more than 5 million signatures to impeach President Trump. Here's why so many Democrats are annoyed. »
Politically, impeachment is the equivalent of nuclear war, and many Democrats fear merely brandishing the threat will backfire, antagonizing Republicans and energizing conservative voters who might otherwise skip the midterm vote.
That's precisely what happened in 1998, only the other way around, when Republicans moved to impeach President Clinton; for one of the few times in history, Democrats gained seats in the midterm election even though they held the White House.
"Seeing all this enthusiasm among the Democratic base, I'd just hate to see Republicans get similarly energized," said Jim Manley, a party strategist who says candidates can't ignore the impeachment question but shouldn't make it a centerpiece of their campaigns.
So far it's been mostly Democrats trying to win party primaries who've embraced the issue.
Capuano once suggested it was important to "respect the process" and await Mueller's findings, according to the Boston Globe. "It shouldn't be a witch hunt or a political statement," he said.
But the congressman shifted his position and voted to move forward with impeachment when he faced the threat of a challenger promising a more pugnacious approach to the president. (Two attempts to bring the issue up for debate failed overwhelmingly in the House.)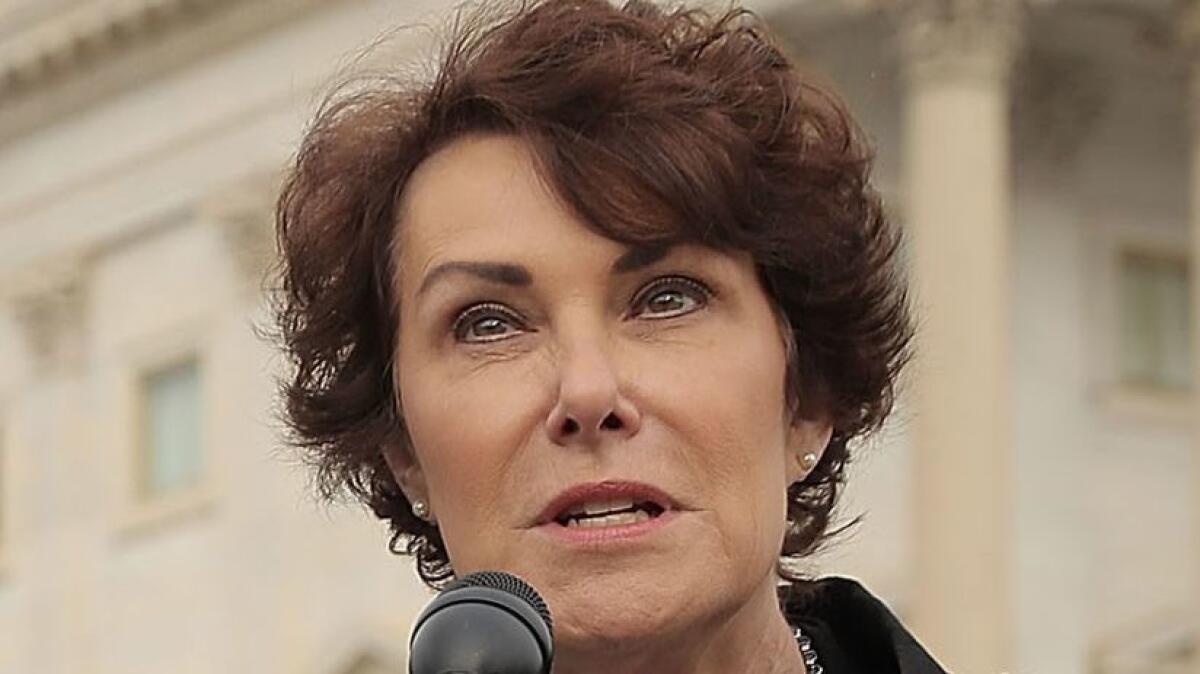 Polls suggest why Rosen and others hoping to appeal beyond the Democratic base have sidestepped the issue.
Forty-seven percent of those surveyed nationwide by Marist College said they would definitely vote against a candidate who backs impeachment, compared with 42% who would definitely support a candidate staking that position. While Republicans were predictably opposed and Democrats supportive, independents — the swing voters both sides seek — broke along the same lines, 47% to 42%, against candidates favoring impeachment, according to the April survey for NPR and PBS' "NewsHour."
A recent NBC-Wall Street Journal poll found impeachment was far down on the list of issues voters said will determine their November vote, well below healthcare and economic concerns.
More significantly, the survey showed Democrats were far more interested in the midterm than Republicans, a gauge that signals a higher likelihood they'll turn out in November. "It misreads the electorate to suggest you need impeachment to gin Democrats up," said Hart, whose firm helps conduct the bipartisan survey.
That's why many Republicans, including Trump, have raised the specter of impeachment, hoping to instill a greater urgency among GOP voters.
"We have to keep the House because if you listen to Maxine Waters, she goes around saying, 'We will impeach him! We will impeach him!'" Trump said at an April rally outside Detroit, referring to the Democratic congresswoman from Los Angeles, an ardent foe.
Republican Sen. Ted Cruz summoned the impeachment threat in launching his Texas reelection bid, and Heller, the GOP incumbent in Nevada, has raised the issue in his race against Rosen — "That's why it's up to us to defend the Senate majority," he said in a fundraising letter.
When Steyer brought his impeachment drive to Reno this month, it was Republicans who called attention to the visit, noting the billionaire has pledged to spend upward of $2 million in Nevada to boost Democratic turnout and help Rosen. (She was 2,500 miles away when he arrived, voting on Capitol Hill for legislation to fight the opioid epidemic.)
The impeachment question appears moot so long as Republicans control Congress. Even if Democrats take charge, Trump's ouster remains exceedingly unlikely; only two presidents have been impeached, and none has ever been tossed from office.
Still, Ed Martin, a talk radio host in St. Louis and former GOP chairman in Missouri — one of the country's major Senate battlegrounds — said if he had his way Pelosi would raise the impeachment issue starting in late September and never let up. "That would be great," he said.
That also seems highly improbable.
"There is no broad Democratic platform that candidates across the country are campaigning on," said Dave Jacobson, a strategist for Democrats Harley Rouda and Andy Thorburn, two Orange County congressional hopefuls who supported impeachment in their primaries.
Rouda is awaiting final tabulations to see whether he'll face Republican Rep. Dana Rohrabacher in November; Thorburn finished fourth in his crowded primary.
Every candidate has to size up his or her own race, Jacobson said. "The message here in the Golden State, the heart of the resistance, is going to be different," he said, "than it is in Oklahoma, Florida, Pennsylvania or Wisconsin."
Get our Essential Politics newsletter
The latest news, analysis and insights from our politics team.
You may occasionally receive promotional content from the Los Angeles Times.