Clergy would be required to report child abuse disclosed during confession under new California bill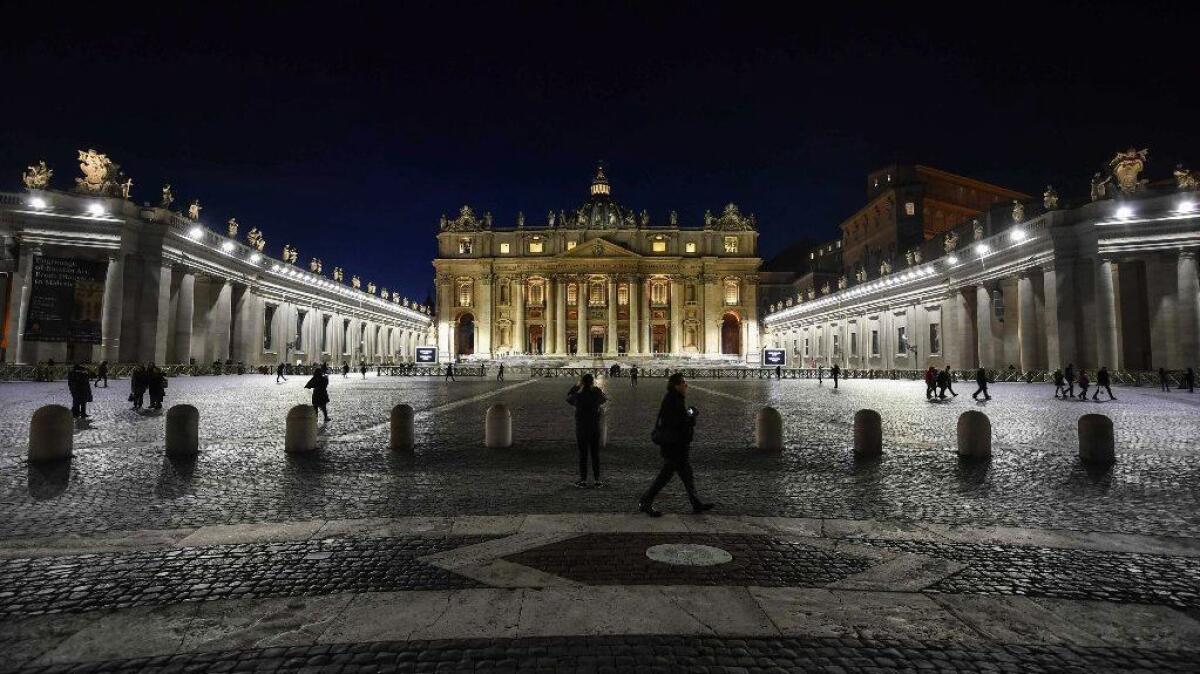 Reporting from Sacramento —
A California state lawmaker introduced a proposal on Wednesday that would require clergy to report child abuse or neglect disclosed during confession.
The bill is expected to inspire a moral debate at the Capitol about the right to private penance versus a desire to protect children, and will force legislators to wade into the debate over the intersection of religion and public safety.
"SB 360 is about the safety and protection of children," said Sen. Jerry Hill (D-San Mateo), who introduced the proposal. "The law should apply equally to all professionals who have been designated as mandated reporters of these crimes — with no exceptions, period. The exemption for clergy only protects the abuser and places children at further risk."
Clergy, doctors, psychologists, marriage and family therapists and social workers are among some 46 categories of professionals required to report any suspicion of abuse or neglect to law enforcement.
But state law offers an exemption for any clergy member "who acquires knowledge or a reasonable suspicion of child abuse or neglect during a penitential communication," defined as a sacramental confession or other communication made in confidence.
The proposal received swift backlash from the California Catholic Conference, the public policy arm of the Catholic Church.
"Inserting government into the Confessional does nothing to protect children and everything to erode the fundamental constitutional rights and liberties we enjoy as Americans," said Steve Pehanich, director of communications and advocacy for the California Catholic Conference.
Hill unveiled his bill amid a public reckoning for the church in California and all over the world.
The Archdiocese of Los Angeles and dozens of other dioceses began disclosing new lists of clergy accused of molesting children after a Pennsylvania grand jury in August released a report detailing a cover-up of child sex abuse involving more than 1,000 victims. On Thursday, Pope Francis is convening a four-day summit at the Vatican on protecting children from sexual abuse by clergy.
More stories from Taryn Luna »
Follow @tarynluna on Twitter.
Get our Essential Politics newsletter
The latest news, analysis and insights from our politics team.
You may occasionally receive promotional content from the Los Angeles Times.