Facebook and real estate developer pitch state lawmakers on speedier environmental review cases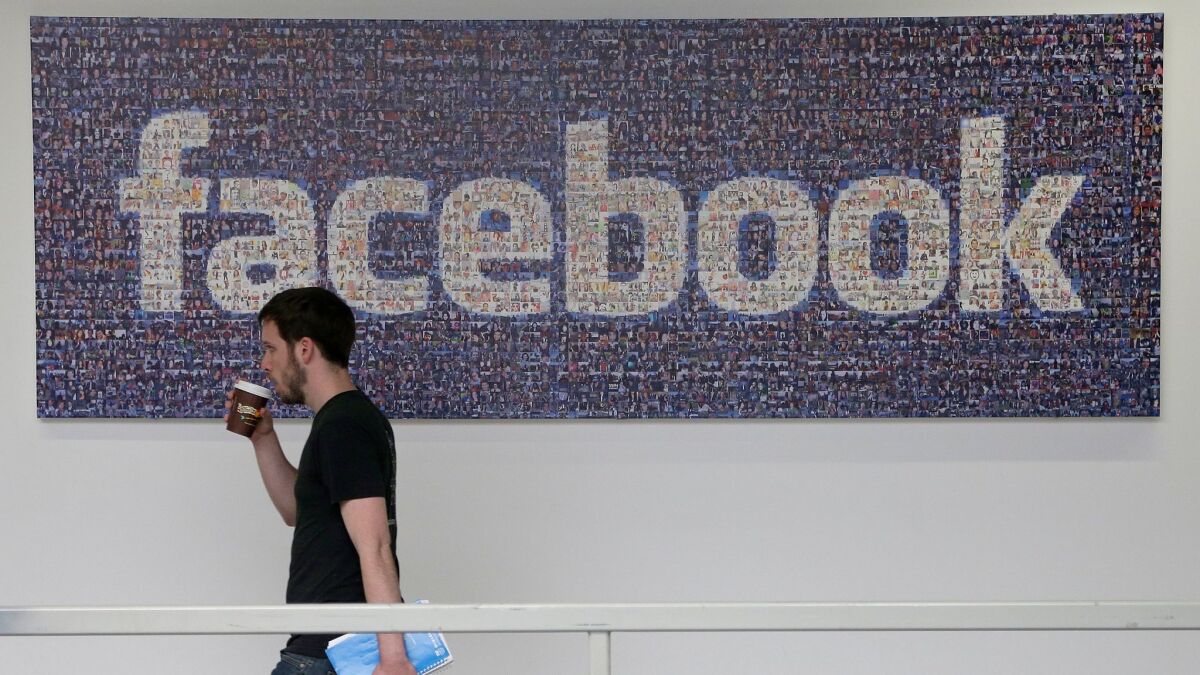 Sacramento —
Facebook executives and a New York developer are hoping that their major development projects could get built years sooner than planned under last-minute legislation at the state Capitol.
The tech company and Millennium Partners, which are each proposing large, mixed-use developments in the Bay Area and Los Angeles, respectively, are asking for relief under the California Environmental Quality Act, commonly known as CEQA, which forces developers to disclose and reduce a project's effects on the environment. The measure, Senate Bill 699, would force any CEQA lawsuit against a project to wrap up within nine months — potentially saving years of costly litigation.
If it passes both houses of the Legislature before lawmakers adjourn for the year Sept. 15, the shortened court-decision timeline would be available to any developer with a project that costs more than $100 million to build, provides union-level wages for construction workers and meets strict targets for greenhouse gas emissions and renewable energy. Developers would apply to Gov. Jerry Brown, who decides if the projects qualify for the faster court decision.
In July, Facebook announced an expansion of its Menlo Park headquarters to include grocery, retail, office space and housing, an effort the company says is needed to address the state's housing affordability problems as well as a lack of amenities surrounding its offices.
"Facebook supports extending the ability of the governor to ensure timely review of environmentally responsible projects that create economic opportunity and community benefits," said Ann Blackwood, Facebook's head of public policy for Western states, in a statement.
The Millennium Hollywood project, proposed by New York-based Millennium Partners, has a long history. The Los Angeles City Council approved the building in 2013, despite concerns over its proximity to an earthquake fault line. But a Los Angeles Superior Court judge tossed that approval in 2015 through a CEQA lawsuit from nearby residents upset over the traffic the development would generate. At the time, developers proposed 39- and 35-story towers. No representative of Millennium Partners was immediately available to comment on the legislation or whether the project had changed.
Lawmakers first authorized the shortened court-decision deadline for major projects in 2011 but included in the law a provision for it to expire. SB 699's author is state Sen. Cathleen Galgiani (D-Stockton), who also wrote successful legislation last year extending the 2011 law through 2019. This year's bill would continue the measure through 2021, and a spokesman for Galgiani confirmed Millennium Partners was pushing for the legislation.
In the past year, Brown has certified that two other large mixed-use projects in Hollywood, one at the corner of Yucca Street and Argyle Avenue and the redevelopment of the Crossroads of the World complex, can receive the shortened legal review.
Efforts to amend CEQA or exempt projects from its rules have spurred perpetual debate at the Capitol, though attempts at making wholesale changes have sputtered. Environmental and union interests are staunch CEQA supporters, crediting the law with preserving the state's natural beauty and providing an avenue to push for higher worker pay and other labor rules.
What does ultimately get passed often is limited in scope, including the measure speeding court-decision deadlines. Of the eight projects that have qualified previously, none so far have resolved any lawsuits within the nine months prescribed in the bill. Still, developers have credited the legislation with quickening construction of their projects.
Galgiani's bill comes after a CEQA exemption effort was unveiled last week to benefit Los Angeles' 2028 Olympic bid and a proposed arena for the Los Angeles Clippers in Inglewood.
Under that measure, Senate Bill 789, any transit project related to the Olympic bid would be exempt from CEQA entirely, meaning the projects wouldn't be at risk for a lawsuit, and the Clippers arena would get the same shortened court-decision deadline outlined in SB 699. The arena would also receive help from an additional provision that would halt a judge's ability to block the project, even if the judge found its environmental review didn'tadequately study traffic problems or had other flaws.
The provision related to Olympics transit projects, however, might be short-lived. Organizers behind the city's 2028 bid have said they don't need the CEQA exemption and have asked for anything about the Olympics to be removed from the bill.
ALSO
California lawmakers pitch a break from a key environmental law to help L.A. Olympic bid, Clippers arena
Hollywood skyscrapers are in line for environmental fast-tracking
Judge halts Millennium Hollywood skyscraper project
Updates on California politics
---
Life is stressful. Our weekly mental wellness newsletter can help.
You may occasionally receive promotional content from the Los Angeles Times.