Trump did what? Catch up on everything he's done this week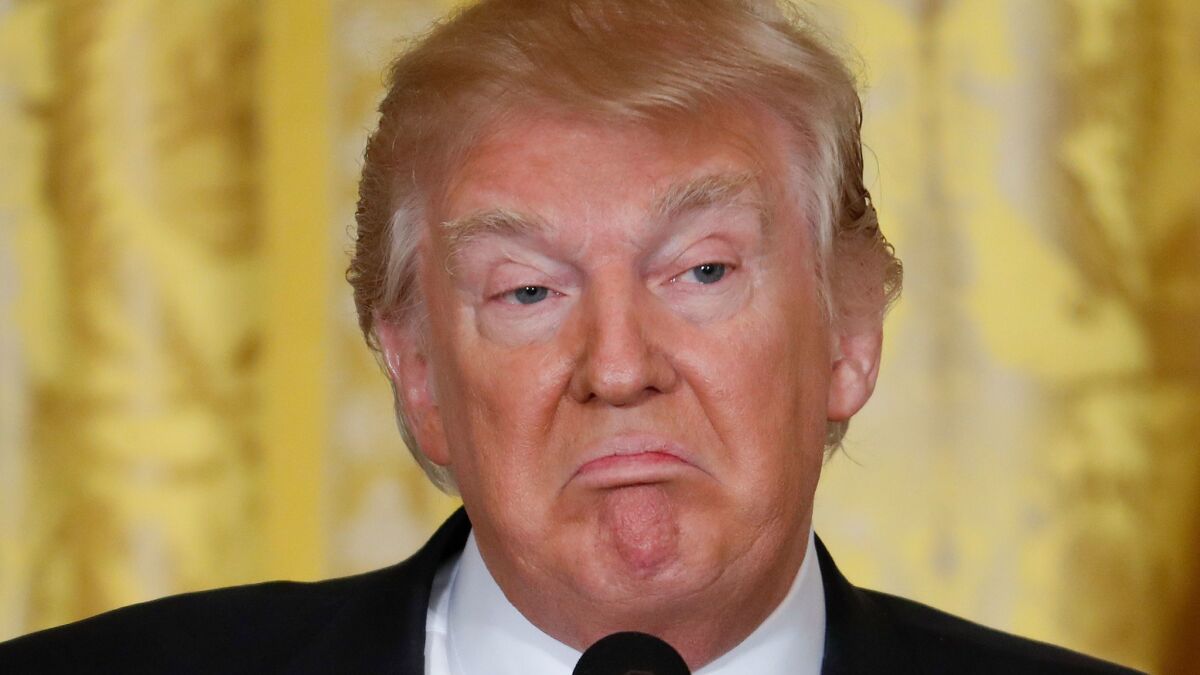 Time flies. It's week six of Donald Trump's presidency. So far, Trump has continued to sever ties with the news media, taken credit for Hollywood's dysfunctional Oscars ending and addressed his relationship with Russia, again.
Last weekend
Trump is skipping out on the White House Correspondents' Dinner. The last president to miss the event was Ronald Reagan, but that's because he was recovering from an assassination attempt in 1981 (and he still called in). The last president to purposefully skip the dinner was Richard Nixon.
Trump's pick for Navy secretary, Philip Bilden, withdrew his name from consideration. It's the second White House nominee to back out of the running for a Pentagon position because of financial issues.
Monday, Feb. 27
Tuesday, Feb. 28
Wednesday, March 1
We have a new Interior secretary. The Senate confirmed Montana Rep. Ryan Zinke to oversee more than 400 million acres of public land.
Another Obama rule may get the ax. The Labor Department asked for a 60-day delay in implementing a new rule that requires retirement advisors to put their clients' interests ahead of other factors. (Think their own compensation and company profits.)
Thursday, March 2
Friday, March 3
Coming full circle, Trump is calling for an investigation into Senate Minority Leader Chuck Schumer and Rep. Nancy Pelosi's respective ties to Russia. Trump tweeted photos of Schumer and Russian president Vladimir Putin and Pelosi dining with Russian diplomats, after she had denied meeting with, you guessed it, Kislyak.
Trump visited a charter elementary school in Orlando where he spoke with students and praised educators.
Can't get enough? We've got you covered for all of Trump's first 100 days. »
Grade the president
Now that you're all caught up, here's your chance to tell us what you think of Trump as we track his major moves in the first 100 days.
Grading opens every Friday and closes at the end of Monday. We'll be posting your responses, so subscribe to our newsletter to be notified when they go up.
Questions? Comments? Concerns? Email colleen.shalby@latimes.com and melissa.leu@latimes.com, or tweet @cshalby and @melissaleu.
---
Life is stressful. Our weekly mental wellness newsletter can help.
You may occasionally receive promotional content from the Los Angeles Times.