Democrats urge Brown to consider alternative to water project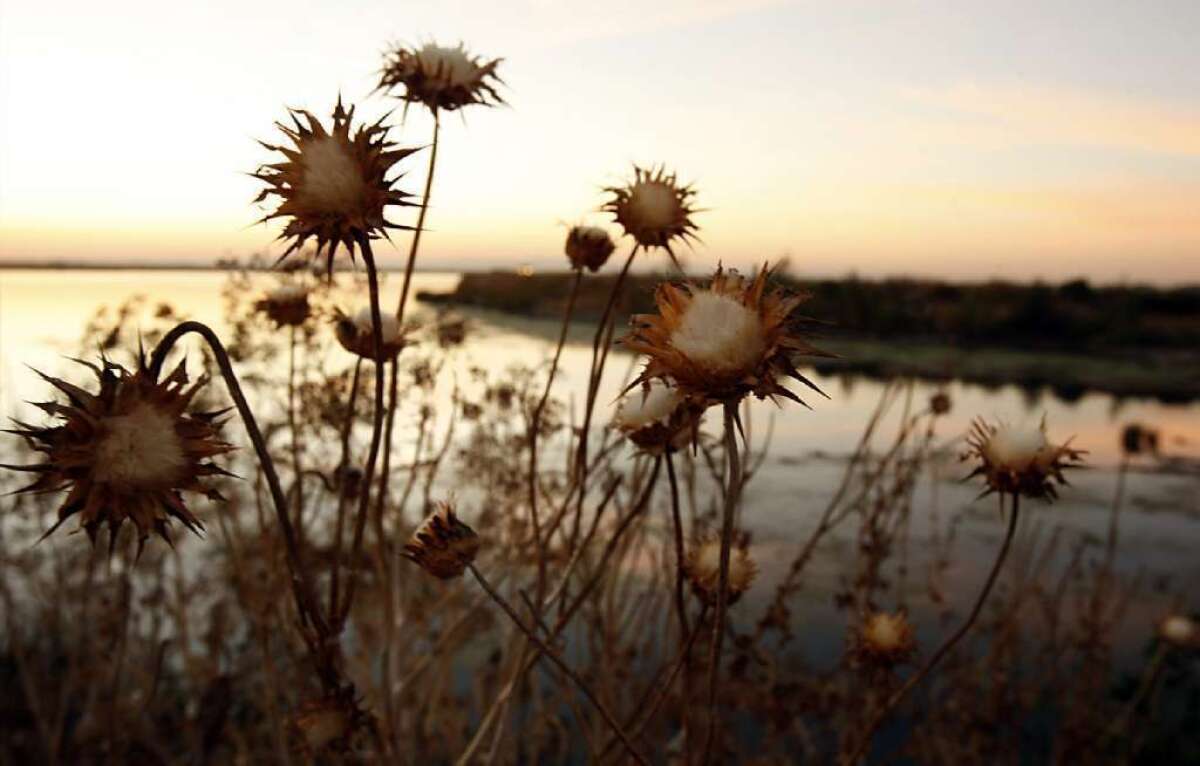 SACRAMENTO -- A group of nearly two dozen Democrats is challenging Gov. Jerry Brown's proposal to build a massive water project in the Sacramento-San Joaquin River Delta.
On Thursday, 22 lawmakers from districts throughout the state released a letter urging the Brown administration to consider an alternative to the most ambitious water supply project proposed in California in decades.
Brown's still-evolving proposal calls for the construction of two massive tunnels beneath the delta to transport water south, in addition to the restoration of tens of thousands of acres of delta habitat. Opponents, including farmers and a number of conservation groups, argue that the plan could sully irrigation water, endanger fish and rob the ecosystem of needed flows.
In their letter, lawmakers advocated an alternative plan that calls for a smaller, less expensive water facility -- one tunnel -- and half the amount of habitat restoration. Under the plan, the cost savings would help pay for other actions, including reinforcing delta levees and increasing water recycling and conservation.
The alternative proposal, developed by environmental and business groups, "has potential to improve conditions in the Delta, meet water needs throughout the state, and minimize costs for ratepayers and taxpayers," said state Sen. Lois Wolk (D-Davis) in a statement. "This potential cannot be ignored."
Brown's tunnel proposal echoes the peripheral canal project that he pushed through the Legislature in an earlier term as governor, only to see it killed by voters in 1982. He has made the new water project a top priority for his administration, saying it is based on a much better understanding of the delta ecosystem and the effects of delta pumping.
A final decision on the project is more than a year away. The proposal still has to obtain environmental approvals, and federal and state fish and wildlife agencies have to determine the conditions under which the system would operate.
ALSO:
Jerry Brown announces trade office in China
Gov. Jerry Brown details his upcoming China trip
Jerry Brown works to spread California's Green Doctrine
Get our Essential Politics newsletter
The latest news, analysis and insights from our politics team.
You may occasionally receive promotional content from the Los Angeles Times.