Atty. Gen. Garland vows he won't interfere with Hunter Biden tax investigation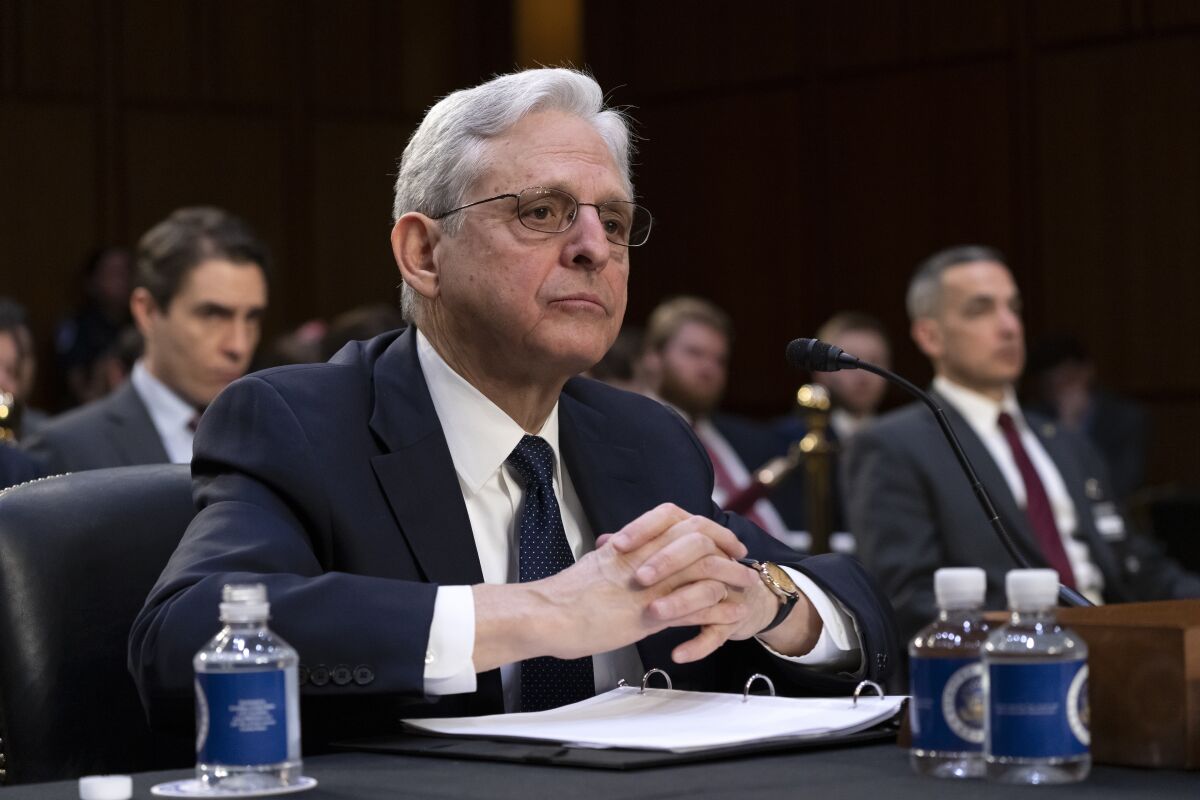 WASHINGTON —
Atty. Gen. Merrick Garland vowed Wednesday he won't interfere with an investigation into Hunter Biden's taxes, a probe that's continuing to unfold as congressional Republicans intensify their focus on the president's son.
Garland told the Senate Judiciary Committee he has left the matter in the hands of U.S. Atty. David Weiss, the top federal prosecutor in Delaware, who would be empowered to expand his investigation outside the state if needed.
"He has been advised he is not to be denied anything he needs," Garland said. "I have not heard anything from that office to suggest that they are not able to do everything the U.S. attorney wants to do."
Garland's appearance was his first since the new Congress convened, and came against the backdrop of special counsel investigations into classified records found at the homes of former President Trump and President Biden.
The investigation into Hunter Biden began in 2018 and has included an examination of his income and payments he received while serving on the board of Burisma, a Ukrainian gas company whose board he had joined when his father was vice president, sparking potential conflict of interest concerns.
Did Atty. Gen. Merrick Garland have no choice but to appoint a special counsel to handle the Biden documents case? That's not what the law says.
Under questioning from Republican Sen. Charles E. Grassley of Iowa, Garland said that if payments were made to support a foreign government in secret, "that would be a national security problem."
It remains unclear whether Biden might face charges. He has said he "handled my affairs legally and appropriately." President Biden has said he has never spoken to his son about foreign business. There are no indications that the federal investigation involves the president.
Former U.S. Atty. Robert Hur will investigate whether 'any person or entity violated the law' in connection with the unauthorized removal and retention of the records.
Garland also faced questioning about fentanyl, a potent opioid responsible for soaring overdose deaths in the U.S. "There is no strategy that I can discern about how to deal with the poisoning of Americans with fentanyl," said Sen. Lindsey Graham of South Carolina, the panel's top Republican.
Garland said fentanyl is a "horrible epidemic unleashed on purpose" by drug cartels in Mexico. He said the Justice Department is working to combat it, but it's a "whole government problem."
Life is stressful. Our weekly mental wellness newsletter can help.
You may occasionally receive promotional content from the Los Angeles Times.