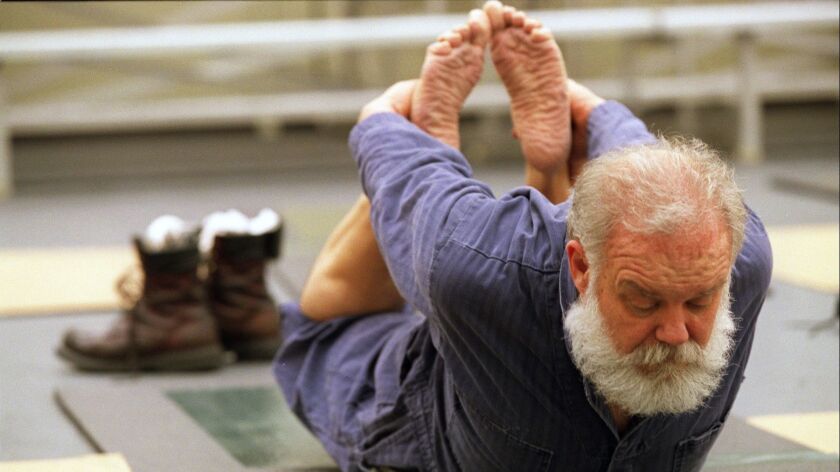 More than half of U.S. companies offer workplace wellness programs to their employees, but a new study suggests they do very little — if anything — to improve workers' health.
In an unusual clinical trial involving more than 8,000 employees of a warehouse retail chain, the presence of a wellness program did not help people lose weight, lower their blood pressure, reduce their cholesterol or cause them to spend less time and money on doctor visits. Nor did the program improve their job performance or reduce the number of sick days and personal days they took, according to results published this week in the Journal of the American Medical Assn.
But that doesn't mean companies should give up on wellness. Rather, they should be considered "a work in progress," according to an editorial that accompanied the study.
Workplace wellness programs became popular in the late 1980s as companies looked for new ways to lower employee healthcare costs and increase worker productivity, said Zirui Song, who studies healthcare policy at Harvard Medical School. The programs typically include exercise classes, tips on healthy eating and assistance to those who want to quit smoking. Companies sometimes offer financial incentives to encourage workers to participate.
According to a 2018 survey by the Kaiser Family Foundation, 82% of large employers and 53% of smaller ones made some kind of wellness program available to their employees.
MORE ON HEALTH: A gut bacterium as a fountain of youth? Well, let's start with reversing insulin resistance »
Although researchers have tried to gauge the effectiveness of these programs, they have rarely been tested in randomized controlled trials, which are considered the gold standard of medical research because they do the best job of isolating the effect — if any — of a particular treatment.
Previous work "suggested there could be an enormous return on investment, but [they] didn't have the scientific rigor you would want to rely on," said Katherine Baicker, dean of the University of Chicago's Harris School of Public Policy, who conducted the JAMA study with Song.
Baicker and Song studied employees of BJ's Wholesale Club, a retailer with 201 locations in the eastern United States. Twenty work sites were randomly selected to offer a voluntary wellness program to employees, and 20 others without such a program were randomly chosen to serve as controls. About 4,000 employees were in each group, and their overall profiles were very similar — in both cases, the average age was 38, about 54% were men, and roughly 57% were white.
The workers with access to the wellness program could take up to eight classes lasting four to eight weeks on topics like nutrition, physical activity and reducing stress. In most cases, employees received a $25 gift card for completing a class. About 35% of workers completed at least one class, and 21% completed at least three.
Employees in both groups were given health surveys to find out about their exercise habits, diets, smoking status and alcohol use. Nurses measured their blood pressure, body mass index and cholesterol levels, among other things. Insurance claims and employment records were used to track healthcare spending, sick days and workplace performance.
A year and a half after the wellness program began, there were only two small signs that it might improve workers' health.
At work sites with the wellness program, the proportion of employees who said they exercised regularly was 8.3 percentage points higher than at work sites without the program. In addition, the proportion of employees who said they actively managed their weight was 13.6 percentage points higher at work sites with the program than at work sites without it.
However, the workers who had access to the wellness program did not have lower BMIs, lower blood pressure or any other clinical signs of superior physical or mental health. Nor were there any significant differences in factors such as annual medical care spending, job performance or absenteeism.
Song said he was somewhat surprised that the behavioral changes didn't translate to measurable health improvements. It's possible, he said, that 18 months just wasn't long enough for things like blood pressure and cholesterol to improve, but that they might with time.
Alternatively, the weight monitoring and regular exercise might have produced short-term clinical benefits that were gone by the end of the study period.
"By 18 months, the behavior may have reverted back closer to baseline," he said.
Both authors cautioned that the study's findings wouldn't necessarily apply to other kinds of wellness programs at other companies.
Baicker also said some employers might even be encouraged by the results, depending on the goals they have for their wellness programs.
"If employers are implementing these programs in the hopes of saving money within the first year or two, we don't have any evidence to support that hope," she said. But "people clearly valued the program, they participated in it, and it did have an effect on health behaviors, so if that's what you're trying to accomplish, then mission accomplished."
Damon Jones, an expert in behavioral economics at the University of Chicago who has studied workplace wellness programs, said it would be useful to know which parts of the BJ's Wholesale program were effective at encouraging exercise and weight management.
"That was beyond the scope of this study, to be fair, but something helpful to know," said Jones, who was not involved in the new study.
Jean Marie Abraham, a health economist at the University of Minnesota School of Public Health who wrote an editorial about the study, said she'd like to see whether wellness programs targeted to particular groups of employees, such as those with chronic illnesses, could produce better results.
"Hopefully," she said, the study will serve as "a wake-up employers and the wellness industry that they need to keep innovating."
---