CDC chief: No cases of H7N9 avian flu found in U.S.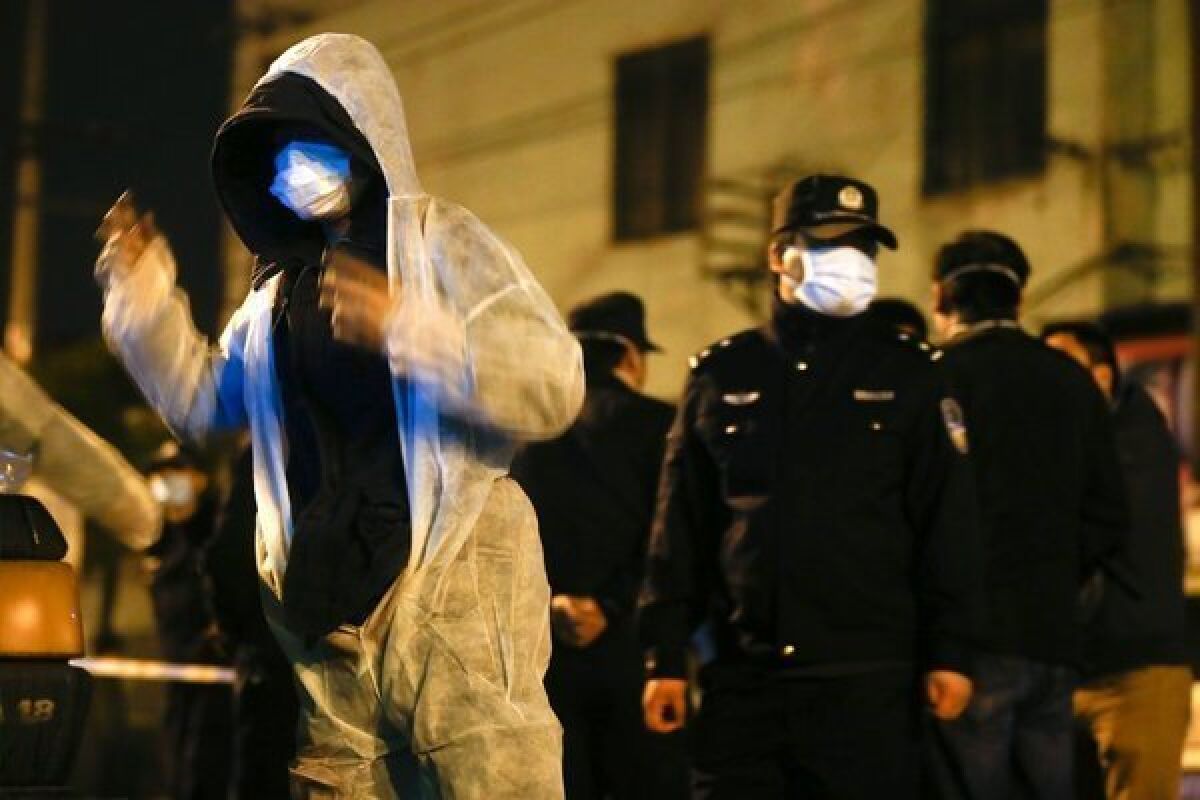 There have been no reported cases of the new H7N9 avian flu in the U.S., officials at the U.S. Centers for Disease Control said Friday. In China, however, the numbers of victims continue to creep up, with 16 people in four provinces having been sickened with the virus.
Six of those people have died, said CDC director Dr. Thomas Frieden during a phone call with reporters.
Health authorities in the two countries do not believe that the flu strain is transmissible between humans. "There is no evidence that this is spreading from person to person," Frieden said. With a typical flu that passes easily between people, 20% to 30% of family members of victims get sick, he added. So far, Chinese authorities have monitored more than 100 associates of the H7N9 victims, and none have been shown to have fallen ill.
Investigators are still studying two families where members were sick with respiratory problems at the same time as a relative had H7N9 to make sure there was not person-to-person transmission in those situations. But even if there was, Frieden said, that does not mean H7N9 will spread quickly in the general population.
The H7N9 illnesses in China all struck between Feb. 19 and March 31. Fifteen of the victims were adults ages 27 to 87; one was a 4-year-old child, who had a mild case. Most had some direct contact with live poultry in markets.
Throughout the phone call with reporters, Frieden emphasized the importance of putting the outbreak in perspective. Beyond continuing to encourage Americans traveling in China to avoid contact with poultry in live markets — a recommendation put in place more than a decade ago after the SARS and H5 flu scares -- U.S. citizens are not advised to take any further steps to protect themselves at the moment.
The CDC issued a health advisory for physicians Friday morning, which urged clinicians to consider the possibility of H7N9 infection in Americans with respiratory illness "and an appropriate travel or exposure history." The advisory directed doctors to begin treatment early with antiviral medications and to report suspected infections to the CDC.
The agency is working with the Chinese Center for Disease Control to monitor the outbreak, Frieden said, adding that he had a long phone conversation Thursday night with his counterpart in China. Ongoing investigations to see how widely the virus has spread in birds in China -- so far, strains much like it have been detected in pigeons and chickens -- should help epidemiologists identify the animal host of the virus in the next week or so.
The CDC has also begun working on tests for rapid detection of H7N9 and, "out of an abundance of caution," on developing a potential H7N9 strain for use in a vaccine, Frieden said. Such a vaccine would "only be produced if there's widespread transmission from person to person," he added.
Manufacturing a new H7N9 vaccine, if one is needed, should not affect companies' ability to also produce the seasonal flu vaccine, he said. According to the CDC's weekly FluView, deaths from seasonal flu in 2012-13 in kids alone hit 111 in the last week of March.
The World Health Organization is posting regular updates on H7N9.
---
Get our free Coronavirus Today newsletter
Sign up for the latest news, best stories and what they mean for you, plus answers to your questions.
You may occasionally receive promotional content from the Los Angeles Times.