Testosterone medication may boost risk of heart attack, stroke, death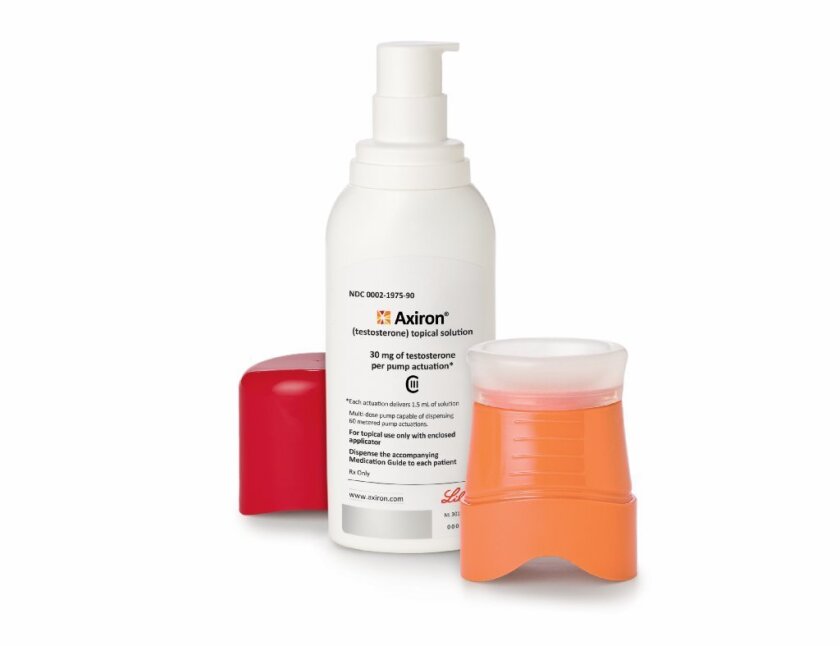 Treating low testosterone may be all the rage these days among men of a certain age. But men bothered by a midlife dip in energy and sex drive may want to think twice about bumping up their "low T" with a testosterone supplement, a new study says.
The new research found that among 8,709 older men who were assessed for the possibility of blocked arteries, those taking testosterone were 30% more likely to suffer an adverse event -- a stroke, a heart attack or death.
"Our findings raise some uncertainty regarding the potential safety of testosterone use in men," concluded the authors, a group of physicians and epidemiologists in Colorado and Texas. While patients taking testosterone should not abandon the medication willy-nilly, they added, "it is important to inform patients that long-term risks are unknown and there is a possibility that testosterone therapy might be harmful."
The latest research, published in the Journal of the American Medical Assn. (JAMA), is the second major study to suggest there may be public health dangers in a booming market for "low T" medication. In 2010, researchers called an early end to a clinical trial of testosterone supplementation in frail older men, many of whom had cardiovascular disease, after they detected a notably higher rate of heart attacks and strokes in the group getting testosterone.
Some 2.9% of all U.S. men over 40 are currently taking prescription testosterone to treat such common symptoms as flagging energy and libido and weight gain. Driven by a surge in direct-to-consumer advertising, yearly prescriptions for these "low T" medications increased fivefold between 2000 and 2011. Today, it's a market worth $1.6 billion annually.
Many men may not have paid attention when the galloping growth of women on hormone replacement therapy came to a screeching halt in 2002, amid news that the popular treatment for menopause symptoms might be driving up the rate of other diseases, such as breast cancer and stroke, among those taking it. But a growing number of researchers have openly fretted that the booming popularity of testosterone treatments -- essentially a form of hormone replacement for men -- may also have unforeseen effects.
In the latest JAMA study, the 14% of men who initiated testosterone therapy after undergoing angiography were generally younger and slightly healthier than the 86% who did not take testosterone. But when all the men were followed for an average of three years, those who took testosterone were almost 30% more likely than those who did not to have an ischemic stroke, a heart attack or to have died of any cause.
Unlike many of the trials of medications' safety, this one looked at men whose health is far from perfect -- in other words, a population of subjects who are typical of American males nearing 60 who are likely to see ads for "low T" medications and wonder if they might feel better on them. A little over half were obese, with a similar proportion having diabetes. Between 85% and 90% had high blood pressure or worrisome cholesterol readings. Almost 6 in 10 showed signs that plaque was obstructing the arteries feeding blood to their hearts.
In the three-year period they were followed, 25.7% of the men taking testosterone supplementation had suffered a stroke, a heart attack or death. Among the men who did not take testosterone, 19.9% suffered one of those outcomes. Notably, among men who took testosterone, those who had come into the study with clear, unobstructed coronary arteries were just as likely to suffer one of those outcomes as were those with established coronary artery disease.
"In light of the high volume of prescriptions and aggressive marketing by testosterone manufacturers, prescribers and patients should be wary," warned physician and epidemiologist Anne R. Cappola of the University of Pennsylvania's Perelman School of Medicine in an invited editorial. "There is mounting evidence of significant cardiovascular risk" which should both spur further research and slow the growth of prescribing the hormone replacement to middle-aged men.
---
Get our free Coronavirus Today newsletter
Sign up for the latest news, best stories and what they mean for you, plus answers to your questions.
You may occasionally receive promotional content from the Los Angeles Times.