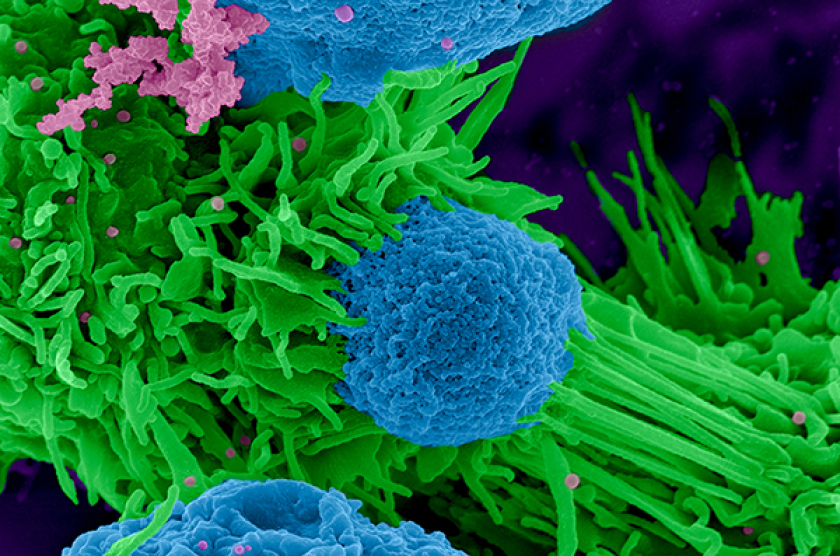 A great deal of biology research isn't visible to the naked eye. But that doesn't mean it's not beautiful.
Don't agree? Check out the winners of this year's BioArt competition.
BioArt is an annual contest run by the Federation of American Societies for Experimental Biology. The folks at FASEB recognize that the scientists who show up in labs every day to study things like bone development, fungal infections, the mechanics of hearing and cancer get to witness some amazing things. Quite often, taking pictures of what they see and finding creative ways to visualize their data is an integral part of the research process.
So for the third year running, they have asked these scientists to submit their best work to an unconventional art contest. Winning entries are not just "visually arresting," FASEB says, they also illustrate "a cutting edge bioscience concept."
All of the winners conducted their research with U.S. taxpayer-funded grants and/or are members of at least one of the 27 research societies that are part of FASEB. (Members include the American Society of Human Genetics, the American College of Sports Medicine and the Society for Developmental Biology.)
The ultimate goal of the contest is "to share the beauty and excitement of biological research with the public," according to FASEB.
The 12 winners will have their work displayed at the National Institutes of Health, but you can view them right here.
Ten of the winning entries are still images, collected in the photo gallery above. The other two are videos, including one that takes you on a tour through a mouse's lungs and another that visualizes mitochondria in a healthy brain cell.
Science is beautiful! For more like this, follow me on Twitter @LATkarenkaplan and "like" Los Angeles Times Science & Health on Facebook.
---