When it comes to views on climate change, liberals and conservatives are still worlds apart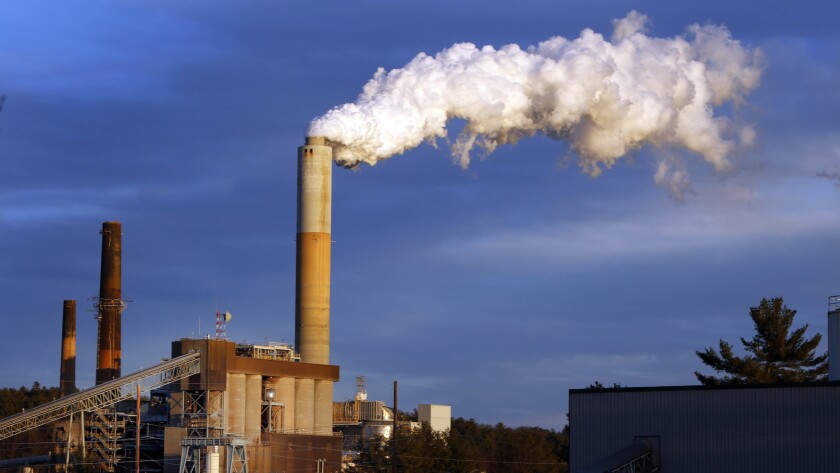 When it comes to the science of climate change — its causes, its consequences, and what can be done to stop it — liberals and conservatives continue to see things very differently, according to a new report from the Pew Research Center.
In a survey of 1,534 randomly selected Americans from across the political spectrum, 38% of respondents said they had "some" concern about climate change and 36% said they cared about it "a great deal." In the latter group, 72% were Democrats and 24% were Republicans.
That's just the beginning.
"The biggest gaps on climate policy and climate science are between those at the ends of the political spectrum," Cary Funk and Brian Kennedy wrote in the report, which was published Monday. "Across the board," the pair wrote, "liberal Democrats and conservative Republicans see climate-related matters through vastly different lenses."
Perhaps the most striking divide was on the question of whether humans are primarily responsible for climate change.
Among liberal Democrats, 79% said yes, and 64% of moderate Democrats agreed with them.
Meanwhile, 85% of conservative Republicans did not think humans were to blame. Nor did 66% of moderate Republicans.
Instead, nearly half of all Republicans said the recent warming was due to natural causes, and 36% of conservative Republicans said there was "no solid evidence" that climate change was even happening.
Accordingly, conservative Republicans were much less likely than liberal Democrats to fear that climate change would have dire consequences for the planet and its inhabitants.
For instance, only 16% of conservative Republicans were concerned that climate change would cause more droughts, or that rising seas would swallow low-lying land. Among liberal Democrats, on the other hand, 69% thought more droughts were on the way and 67% said rising seas would erode the shores.
Though liberal Democrats were more pessimistic about the dangers posed by climate change, they were more optimistic about our ability to turn things around. Consider:
76% of liberal Democrats thought restrictions on power plant emissions could "make a big difference" in stemming climate change; 29% of conservative Republicans agreed.
71% of liberal Democrats thought international agreements to cap greenhouse gas emissions would be very useful; 27% of conservative Republicans agreed.
67% of liberal Democrats said higher fuel efficiency standards for cars and trucks would help turn things around; 27% of conservative Republicans agreed.
67% of liberal Democrats favored tax incentives to get companies to reduce their carbon footprint; 23% of conservative Republicans agreed.
Both Democrats and Republicans said they trusted scientists in general, according to the survey. But that consensus did not extend to climate scientists.
While 68% of liberal Democrats felt climate scientists had a good understanding of whether climate change was really happening, only 18% of conservative Republicans shared that view. Likewise, 54% of liberal Democrats said they believe that climate scientists understand why the planet is getting warmer, compared with 11% of conservative Republicans.
These differing perceptions may stem from the fact that 70% of liberal Democrats — but only 15% of conservative Republicans — said they trust climate scientists to relay "full and accurate" information about the causes of climate change.
Among Democrats, the more people knew about science — based on their performance on a nine-question test — the more likely they were to say humans were responsible for global warming. According to the Pew report, 49% of those with little science knowledge agreed that humans were to blame, compared with 93% of those who knew the most.
Among Republicans, there was no correlation between science test scores and beliefs about man's role in global warming. Across the board, between 75% and 81% of Republicans said humans were not to blame.
The Pew survey, released Monday, was conducted between May 10 and June 6. The report's margin of error is plus or minus 4 percentage points.
Follow me on Twitter @LATkarenkaplan and "like" Los Angeles Times Science & Health on Facebook.
MORE SCIENCE NEWS
Nobel Prize in physics honors 3 British-born scientists for work that reveals 'the secrets of exotic matter'
With $1.1 billion in new funding, U.S. health officials outline plan for fighting Zika
How science would fare under a Clinton or Trump administration
---
Get our free Coronavirus Today newsletter
Sign up for the latest news, best stories and what they mean for you, plus answers to your questions.
You may occasionally receive promotional content from the Los Angeles Times.