A new fast-acting antidepressant (that's not ketamine) shows promise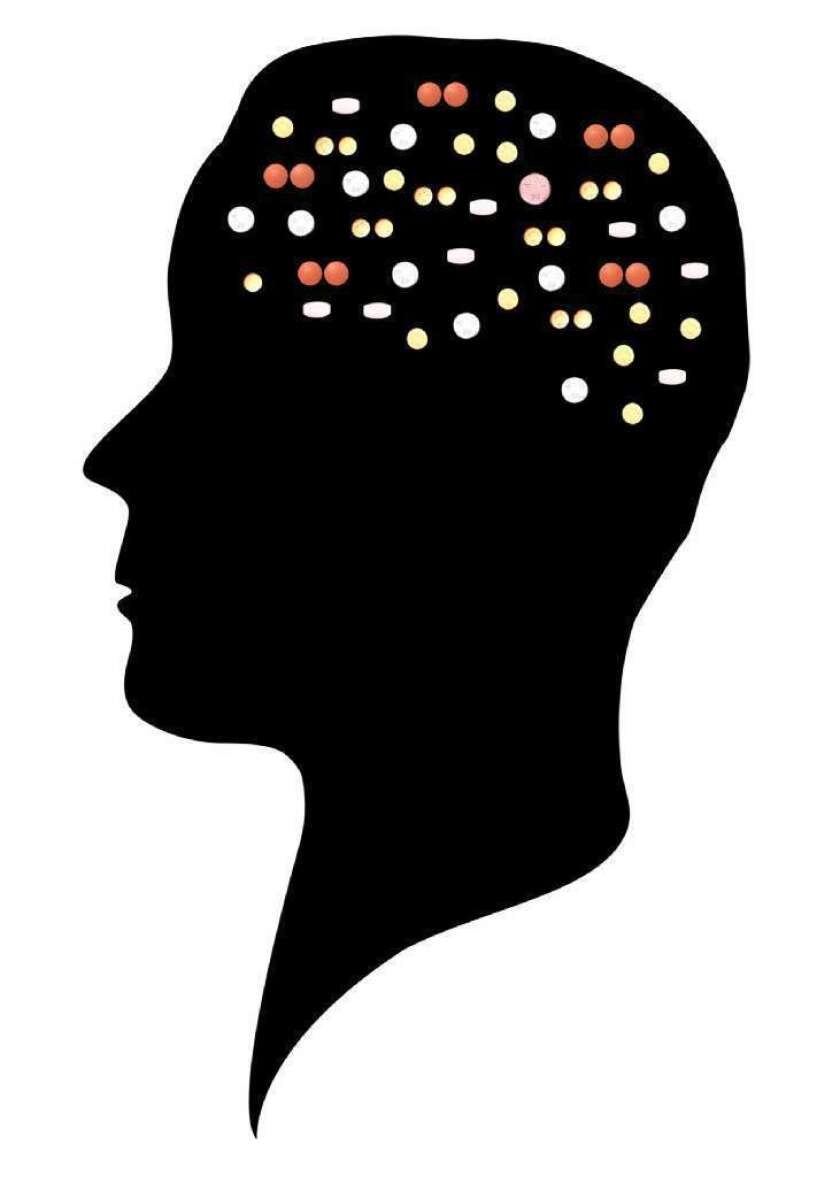 Existing antidepressants, if they work at all, can take weeks to work, and for the deeply depressed, that can mean the difference between life and death. Researchers have discovered and tested an agent that, in mice at least, appears to reverse hopeless behavior quickly and continues to work for a sustained period.
And it's not ketamine, the anesthesia medication-turned-party drug that has a shown promise as a fast-acting antidepressant hobbled by a host of practical drawbacks.
The latest hope as a psychiatric rescue drug is called MI-4, and news of its promise was reported earlier this week at the San Diego meeting of the Federation of American Societies for Experimental Biology (FASEB). Scientists also have identified the drug as Ro-25-6981.
In the test tube, MI-4 was found to simultaneously increase the availability in the brain of three neurotransmitters that play a key role in depression: serotonin, dopamine and norepinephrine. Researchers led by Jeffery N. Talbot of Roseman University of Health Science in Henderson, Nev., found that in mice that had been stressed and trained to expect no rescue from frightening circumstances -- a depression-like condition called "learned helplessness" -- MI-4 quickly restored more hopeful behavior and continued to do so for three weeks -- a lengthy stretch for a mouse.
Compared with a placebo medication, MI-4 made virtual social butterflies of mice who had been brought low by social defeat, and whose depression manifested as withdrawal. And for a continuous three-week period, it helped fortify those mice against the soul-crushing effects of further social defeat.
MI-4 appears to have several advantages over ketamine, which, as a drug that induces a sort of out-of-body high when used at higher doses and is, therefore, considered to have abuse potential. Mice taking MI-4 were no more likely to hang out close to the drug-dispenser than they were to wander around and explore and socialize -- a clear sign that its abuse or addictive potential is low.
Ketamine also needs to be infused, and at careful doses. While it is highly effective at lifting depression quickly, it's not easy for a patient to take it home and stay on it for a long period.
MI-4 was found during a "virtual screening," in which a computer model is used to find agents that act on known targets, in this case, for depression drugs.
"From looking at its structure, one would never have guessed that this drug interacts with the same monoamine transporter proteins as does Paxil or cocaine, but it does. That speaks to the 'needle in a haystack' detection power of the virtual screening methodology," said Christopher Surratt, a professor of pharmacology working on this aspect of the study at Duquesne University.
---
Get our free Coronavirus Today newsletter
Sign up for the latest news, best stories and what they mean for you, plus answers to your questions.
You may occasionally receive promotional content from the Los Angeles Times.