Fatal falls are on the rise for America's senior citizens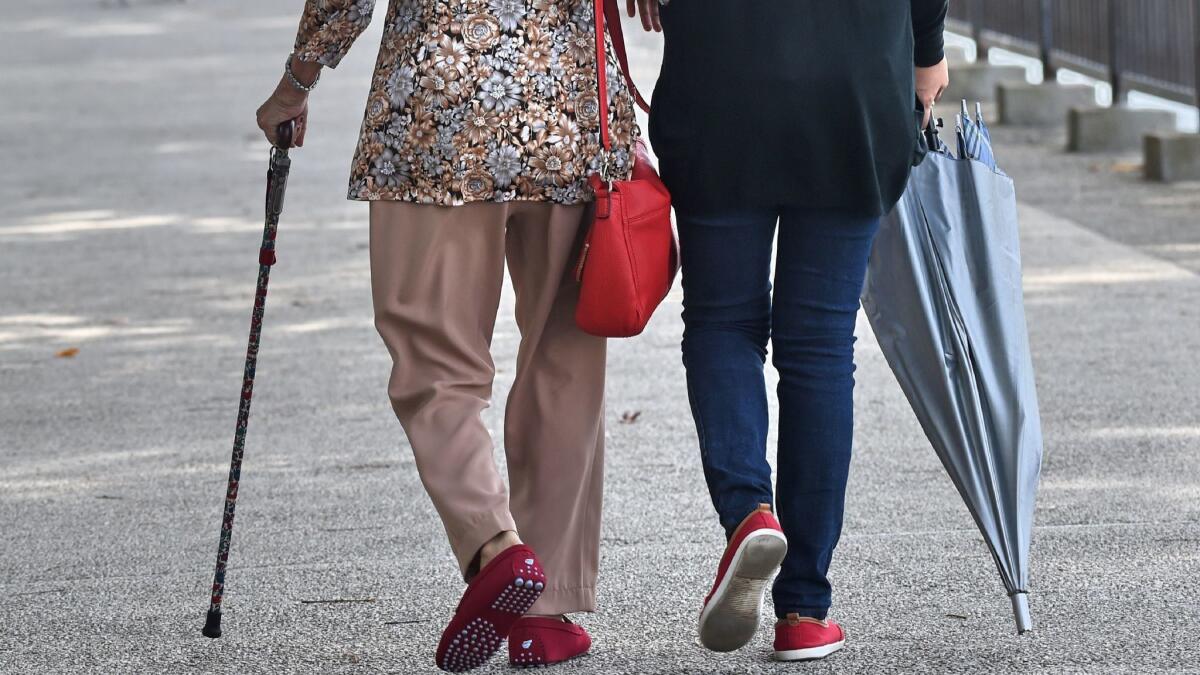 Fatal falls are on the rise in the United States, according to a new report from the Centers for Disease Control and Prevention.
In 2016, a total of 29,668 Americans ages 65 and older died as a result of a fall. In other words, falls ended the lives of 61.6 out of every 100,000 senior citizens that year.
Back in 2007, there were 47 fall-related deaths for every 100,000 senior citizens.
That means the mortality rate due to falls increased by 31% over the course of a decade, researchers reported in this week's edition of the CDC's Morbidity and Mortality Weekly Report.
Accidents and unintentional injuries are the fourth-leading cause of death for Americans of all ages (behind heart disease, cancer and chronic lower respiratory infection). Falls are the most common type of accident or accidental injury.
About one in four senior citizens has a serious fall each year, experts estimate, and these falls prompt nearly 3 million visits to hospital emergency departments. Twenty percent of falls result in broken bones, traumatic brain injury or other significant problems. Once every 19 minutes, a senior citizen in America dies as a result of injuries sustained during a fall.
Fatal falls have become more common for older Americans almost everywhere, according to the new study, which is based on data from death certificates from across the country.
Between 2007 and 2016, the fall-related mortality rate for Americans 65 and older increased significantly in 30 states (including California) as well as in the District of Columbia. It held steady in some states and went up and down in others, but none of the states saw a decline in fatal falls over the entire study period.
The state with the highest mortality rate from falls was Wisconsin, where there were 142.7 such deaths for every 100,000 senior citizens. At the other end of the spectrum was Alabama, with 24.4 fatal falls per 100,000 residents.
The total number of fall-related deaths in 2016 was higher for older women (15,947) than for older men (13,721). However, the mortality rate due to falls was higher for these men (72.3 deaths per 100,000) than for these women (54 deaths per 100,000).
The older Americans became, the greater their risk of dying from a fall. In 2016, there were 15.6 fatal falls for every 100,000 Americans between the ages of 65 and 74. Among adults ages 75 to 84, there were 61.4 such deaths per 100,000 people. And for those ages 85 and up, there were 247.9 fatal falls per 100,000 people.
Since Americans are getting older, they should brace themselves for more fatal falls, the report authors warned.
If the fall-related mortality rate continues to rise by 3% per year, about 59,000 senior citizens will die as a result of a fall in the year 2030. Even if the mortality rate were to suddenly hold steady, the number of fatal falls in 2030 would still climb to 43,000.
For advice on reducing the risk of a fatal fall, check out these tips from the CDC's STEADI — short for Stopping Elderly Accidents, Deaths, and Injuries — program.
Follow me on Twitter @LATkarenkaplan and "like" Los Angeles Times Science & Health on Facebook.
MORE IN SCIENCE
This room was off-limits to smokers, but its air contained surprising amounts of 'thirdhand smoke' Scientists make a maze-running artificial intelligence program that learns to take shortcuts
Experts have new advice on prostate cancer screening. Here's why they put it back on the table
It's not just you, we're all living in the United States of Anxiety