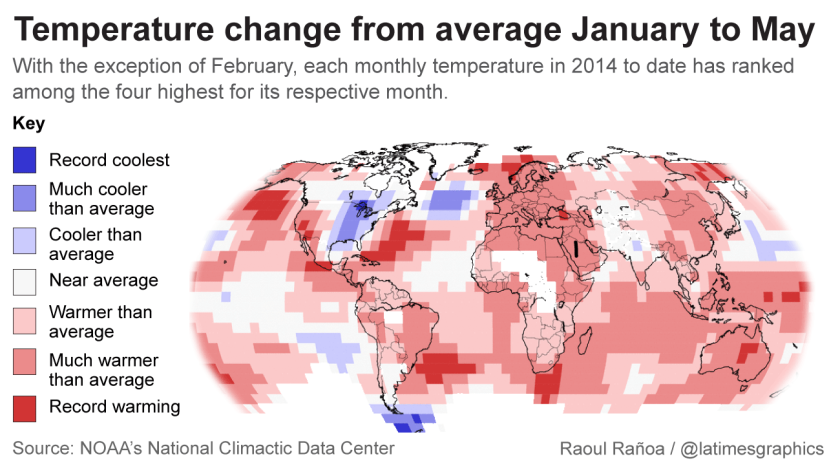 You weren't hallucinating, it is getting historically hot here on planet Earth.
The National Oceanic and Atmospheric Assn. reported Monday that 2014's May was the hottest globally since records began being kept in 1880.
Average temperatures in May were 59.93 degrees, 1.33 degrees above the 20th century average of 58.6 degrees.
The previous record high May was in 2010 and 1.30 degrees above the average.
Four of the five warmest Mays on record have occurred in the last five years: 2010 (second warmest), 2012 (third warmest), 2013 (fifth warmest) and 2014 (warmest); 1998 has the fourth warmest May on record.
Follow @jpanzar for breaking news.
---