Health experts are furious with Trump for pulling out of the Paris climate agreement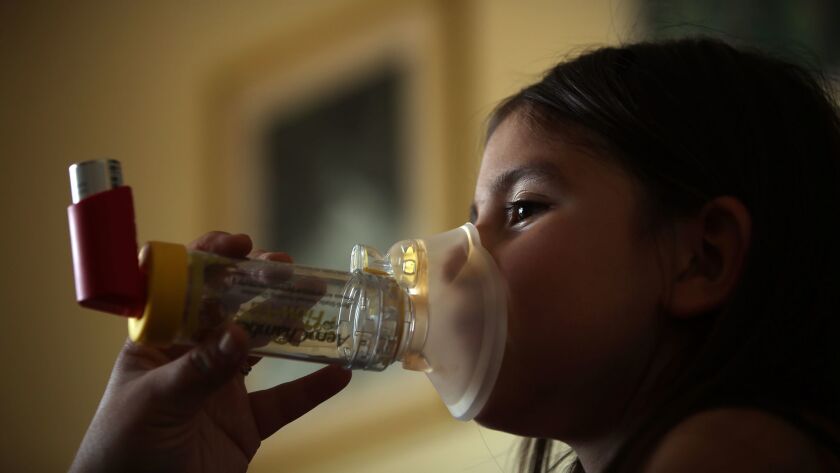 Environmentalists aren't the only ones outraged over President Trump's decision to have the U.S. walk away from the Paris accord on global warming. Health experts are pretty dismayed as well.
The climate agreement, reached in Paris in 2015 after years of negotiation, aims to keep Earth's temperature within 2 degrees Celsius (or 3.6 degrees Fahrenheit) of pre-industrial levels. Meeting that goal would have required the U.S. to cut its emissions of carbon dioxide and other heat-trapping greenhouse gasses — moves that Trump said would wipe out the jobs of millions of Americans. (Many economists disagree.)
Should global temperatures exceed the 2-degree Celsius target, the environmental consequences are well-known: higher seas, more powerful storms, longer droughts and diminishing biodiversity, to name a few.
But the people who pay attention to public health want to remind you that a warmer planet will bring more air pollution, fuel the spread of infectious diseases and increase the incidence of certain cancers, among many other things. (For a full accounting of how climate change impacts human health, check out this report from the National Institute of Environmental Health Sciences or this assessment from the U.S. Global Change Research Program.)
Here are some of their reactions to Trump's announcement:
Climate change is happening and it's affecting our health
"Today's reckless decision is further abdication of leadership at the federal level to protect public health. … The science is clear. Climate change is happening and it's affecting our health. A changing climate affects our food supply, the spread of infectious disease, our water systems and air quality, and much more. All have significant impacts on human health."
— Dr. Georges Benjamin, executive director of the American Public Health Assn.
Unchecked climate change is a global health crisis
"Climate change is already harming the health of people in the United States and worldwide through degraded air quality, heat waves, droughts, extreme storms, disease outbreaks, and more. Unchecked climate change is a global health crisis that threatens to reverse decades of health gains worldwide, with serious consequences for our children and generations to come."
— Harold P. Wimmer, national president and CEO of the American Lung Assn.
The most important public health issue of our time
"Climate change is perhaps the most important public health issue of our time. Aggressive, unilateral and mutual action is urgently needed to protect our people and our planet. The U.S. President's decision today to withdraw from the Paris Climate Accord is a mistake that, if not quickly undone, puts the entire world on a perilous course."
— Mary Pittman, president and CEO of the Public Health Institute
Risking the health and well-being of current and future generations
"President Trump's decision to walk away from the Paris Agreement and roll back cost-effective domestic actions to reduce climate change risks is reprehensible, and seeks to protect the profits of fossil fuel polluters while risking the health and well-being of current and future generations. The Paris Agreement is our best hope to mount an effective global response to the threat of climate change and is supported by a strong majority of Americans, many of whom are already experiencing the costly and harmful impacts of climate change here at home."
— Alden Meyer, director of strategy and policy at the Union of Concerned Scientists
Please consider subscribing today to support stories like this one. Already a subscriber? Your support makes our work possible. Thank you. Get full access to our signature journalism for just 99 cents for the first four weeks.
Follow me on Twitter @LATkarenkaplan and "like" Los Angeles Times Science & Health on Facebook.
MORE IN SCIENCE
Why global warming could lead to a rise of 100,000 diabetes cases a year in the U.S.
Another casualty of climate change: A good night's sleep
Rising sea levels could mean twice as much flood risk in Los Angeles and other coastal cities
---
UPDATES:
10:50 a.m. June 2: This story has been updated with additional tweets from the American Academy of Pediatrics and Robert M. Hayes, president and CEO of the nonprofit Community Healthcare Network in New York.
This story was originally published at 3:30 p.m. June 1.
---
Get our free Coronavirus Today newsletter
Sign up for the latest news, best stories and what they mean for you, plus answers to your questions.
You may occasionally receive promotional content from the Los Angeles Times.