Institution to discuss probe into STAP stem cell controversy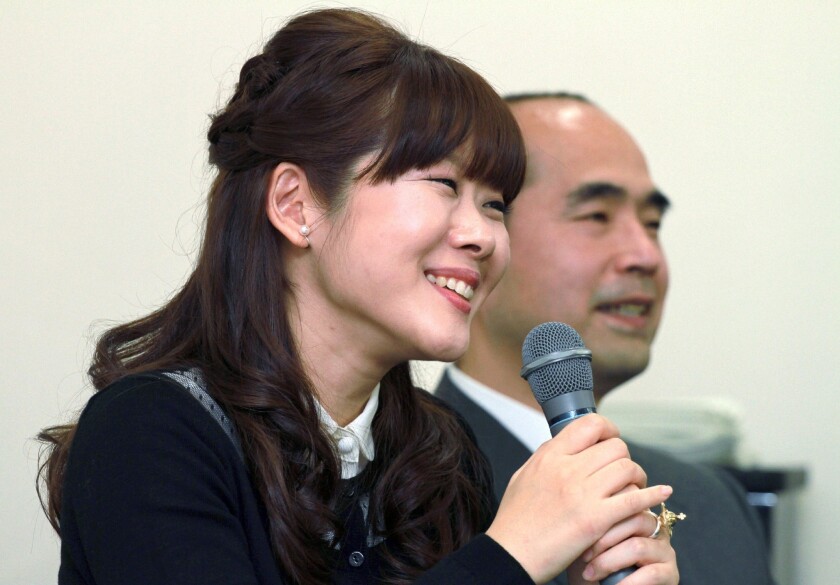 It was hailed as a remarkable scientific breakthrough, one that could potentially revolutionize medicine by enabling the speedy production of highly versatile stem cells.
Now, barely two months after scientists published papers in Nature claiming to have fundamentally transformed mouse cells by simply exposing them to acid, a study author has raised questions about the papers' validity and sparked a major investigation.
Later Thursday night, Japan's RIKEN research laboratory will answer questions about its probe into research involving so-called "stimulus-triggered acquisition of pluripotency," or STAP cells.
"The investigation is still ongoing and the final report will still take some time," the government-affiliated institution said in a prepared statement.
"The credibility of the papers have been brought into question, and from the perspective of research ethics, RIKEN is considering the possibility of retracting the two papers published in Nature," the statement said.
Pluripotent cells are unique because they are capable of growing into any type of cell in the body, and scientists hope someday to use them to repair broken body parts, replace diseased organs and treat illnesses like diabetes and muscular dystrophy.
Progress toward this goal has been slow however, as existing methods of creating such cells are very time consuming.
Much of the current controversy has focused on "alleged irregularities" involving images used in the STAP papers, as well as in another 2011 study involving lead author Haruko Obokata. Critics have also raised issue with sections of text in the method's section of the most recent research and bibliographical sections of Obokata's doctoral thesis, saying they appear to be copied from other sources.
Scientists who have sought to reproduce the study's results have so far been unable to do so. While it can sometimes take a year or more to replicate an experiment, researchers have noted that Obokata and her colleagues represented the process as being far simpler than existing methods.
Obokata, 30, became an overnight sensation in Japan when she announced the study's findings to a worldwide audience, and was quickly embraced by the media as an icon of rikejo, or "science women." Television reports showed her working in a lab decorated with cartoon characters, while she also told interviewers that she got her first inspiration for STAP cells while soaking in the bathtub.
Dr. Charles Vacanti, a study co-author and an anesthesiologist at the Harvard-affiliated Brigham and Women's Hospital in Boston, has defended the paper, insisting there is no reason to retract it.
"I firmly believe that the questions and concerns raised about our STAP cell paper published in Nature do not affect our findings or conclusions," Vacanti said in a prepared statement.
For its part, Harvard Medical School, where Vacanti is also a professor, issued its own statement on the matter:
"We are fully committed to upholding the highest standards of ethics and to rigorously maintaining the integrity of our research. Any concerns brought to our attention are thoroughly reviewed in accordance with institutional policies and applicable regulations."
Concerns about the Nature papers were raised soon after their publication in the blog PubPeer, while the Knoepfler Lab Stem Cell Blog invited researchers to report on their efforts to reproduce the study's results in a crowdsource format.
Teruhiko Wakayama, of the University of Yamanashi, co-wrote both Nature studies and initially defended the research against criticism. Early this week however he told reporters that he was no longer sure the articles were correct.
Wakayama told Japanese media Monday that he had asked his collaborators to withdraw the studies until the results could be verified by independent scientists.
According to Japan News, an English-language website from Yomiuri Shimbun, Wakayama said the images "look almost identical" to images that appear in Obokata's Ph.D. thesis. Her thesis was about pluripotent stem cells in humans, but the cells in the Nature STAP paper were supposedly from mice.
---
Get our free Coronavirus Today newsletter
Sign up for the latest news, best stories and what they mean for you, plus answers to your questions.
You may occasionally receive promotional content from the Los Angeles Times.