Roadkill counter is an app for that splat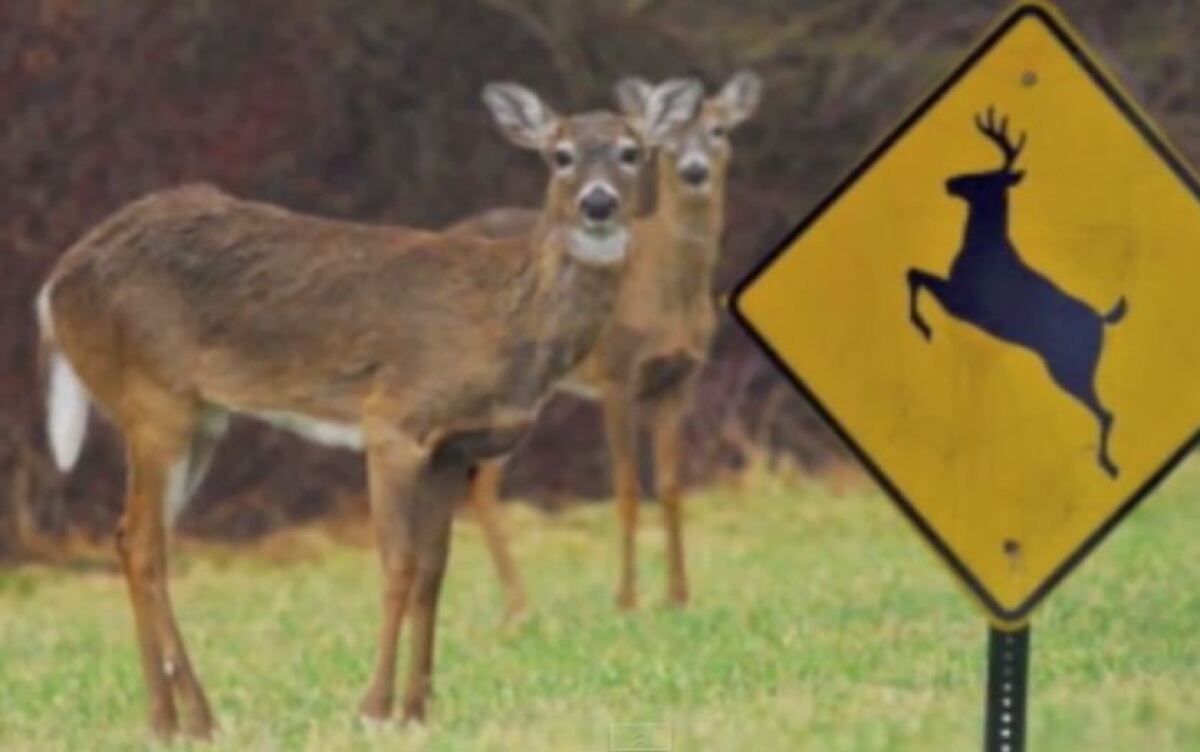 The dirty business of counting doe DOAs has gone high-tech, courtesy of a Utah State University team that developed a smartphone application to chart collisions between motor vehicles and animals.
The system could help reduce collisions that cause an estimated 200 human deaths and $8.4 billion in property damage annually nationwide, not to mention a whopping 1 million animal deaths per day, according to Daniel D. Olson, a Utah State wildlife biologist and lead author of a study released Wednesday in the online publication PLOS One.
"We wanted to call it the Roadkill Reporter, but since we were working with the [Utah] Department of Transportation, we thought Wildlife Vehicle Collision Reporter would be a more tactful way to put it," said Olson. "That's what we came up with."
Anyone who has hit a mule deer – the most commonly reported victim on highways in much of the Western U.S. – probably remembers the time and place of the encounter. But when Olson embarked on a doctoral thesis on roadkill, he found that data was far less precise.
"Everything was on paper forms and was being collected by many different individuals," he said.
Olson's team, which included state wildlife, transportation and mapping agencies and fellow Utah State researchers, spent about $34,000 to develop the smartphone and desktop application, linked to a database that can update constantly.
Then they took it on the road.
The state employees and contractors mapped 6,822 animal carcasses with an accuracy of about 15 feet, while the old method that relied on the nearest highway marker could be off by as much as 2,600 feet, the study found. Reporting and uploading data also took half the time on the smartphone system, the study found.
Researchers hope improved data will enable transportation planners to construct fences and wildlife crossings where they do the most good - both for motorists and wild animals.
"Fencing solves the problem of vehicle collisions, but it doesn't solve the problem that our deer still have to be able to cross the highways," Olson said. "They have to migrate seasonally."
The data also could further research into wildlife population and migration trends, among other phenomena.
"It's not only telling you a lot about roadkill, but you're also finding out a lot about wildlife," said Fraser Shilling, an ecologist who is co-director of the Road Ecology Center at UC Davis. He was not involved in the Utah study.
The Davis center houses the California Roadkill Observation System, which since 2009 has logged some 26,000 reports of animals struck on the state's paved thoroughfares, Shilling said. The vast majority of the 1,000 or so users who have logged on to the system website are professional biologists or ecologists, and the data, as a result, are highly accurate, he said.
But Shiller offered some sober warnings. In 2011, the center embarked on the citizen-scientist route and launched its own app. It fizzled – as a great many apps do. "We didn't have a lot of customers for it," Shilling said.
The Utah test could at least be applied among California transportation staff, he said. And it could be time to give the citizen-scientist route another spin, Shilling noted, since smartphones and apps now are virtually ubiquitous. (Back in 2011, Shilling didn't have a smartphone, and he still doesn't – but his children do, he said.)
"The smartphones are where we're probably going, and this paper is a good description of a system that could be used," Shilling said.
---
Get our free Coronavirus Today newsletter
Sign up for the latest news, best stories and what they mean for you, plus answers to your questions.
You may occasionally receive promotional content from the Los Angeles Times.