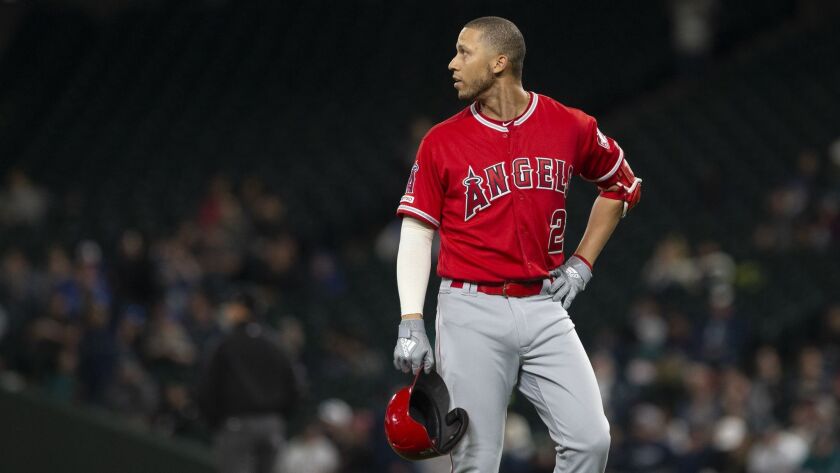 Andrelton Simmons was not in the Angels' lineup for Friday's game against the Texas Rangers after experiencing tightness in his lower back.
Manager Brad Ausmus said Simmons' injury was not serious. An MRI exam came back clear, so he's not expected to be out for long.
Simmons, a four-time Gold Glove-winning shortstop, was removed from Thursday's 11-4 loss to the Rangers when he felt a muscle in his back pull while playing defense in the second inning. He was never involved in a play, but noticed the tightness when he came set for a pitch.
Simmons said Friday afternoon at Angel Stadium that he would have played if he'd been allowed to do so.
"I don't make all the rules or the lineups," said Simmons, who's hitting .167. "I did have a strikeout yesterday so I can't be like, 'Put me in.'"
---