Shohei Ohtani homers again in Angels' 3-2 win over Indians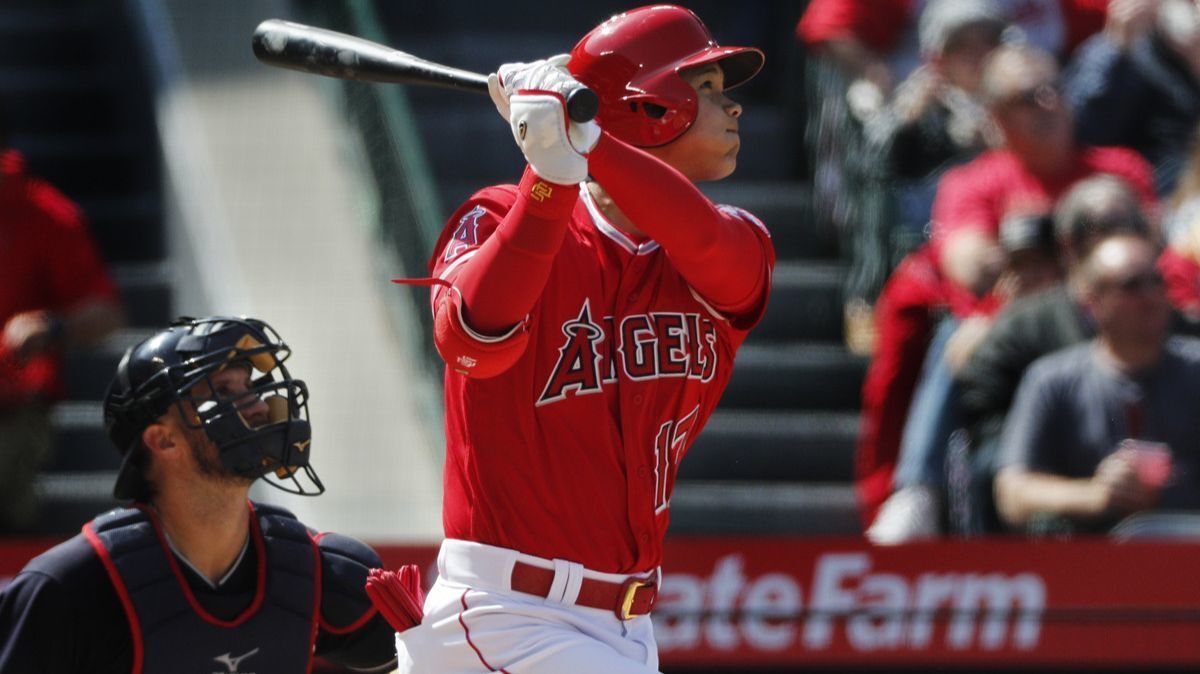 It's a one-man trot that couldn't be any less lonely, not when you're carrying your teammates around the bases with you.
The sensation is one Zack Cozart never felt in the 749 big-league games he played before Wednesday.
"Nothing like running around the bases knowing the game's over (and) you ended it," he said after his first career walk-off hit, a homer, lifted the Angels past Cleveland 3-2 in 13 innings.
The Angels have two series wins and a 5-2 record in what looks to be a promising season.
Cozart's game winner was the final exclamation point but hardly the day's only punctuated moment.
The Angels reached extra innings after coming back on Corey Kluber, the reigning American League Cy Young Award winner, and doing so behind another sport-halting swing from Shohei Ohtani.
For the second consecutive day, the rookie homered to ignite an Angel Stadium crowd and push the team in the direction of dramatic victory.
"He's a quality pitcher," Ohtani said later through an interpreter. "He rarely makes mistakes. … I think I was really lucky I was able to hit the ball."
A week ago, there were concerns among outside observers about Ohtani's ability to hit big-league pitching. Pitching doesn't get much bigger league than Kluber.
When the bottom of the fifth began, the Angels trailed 2-0 and had no hits off the right-hander, against whom a 2-0 deficit can feel like 20-0.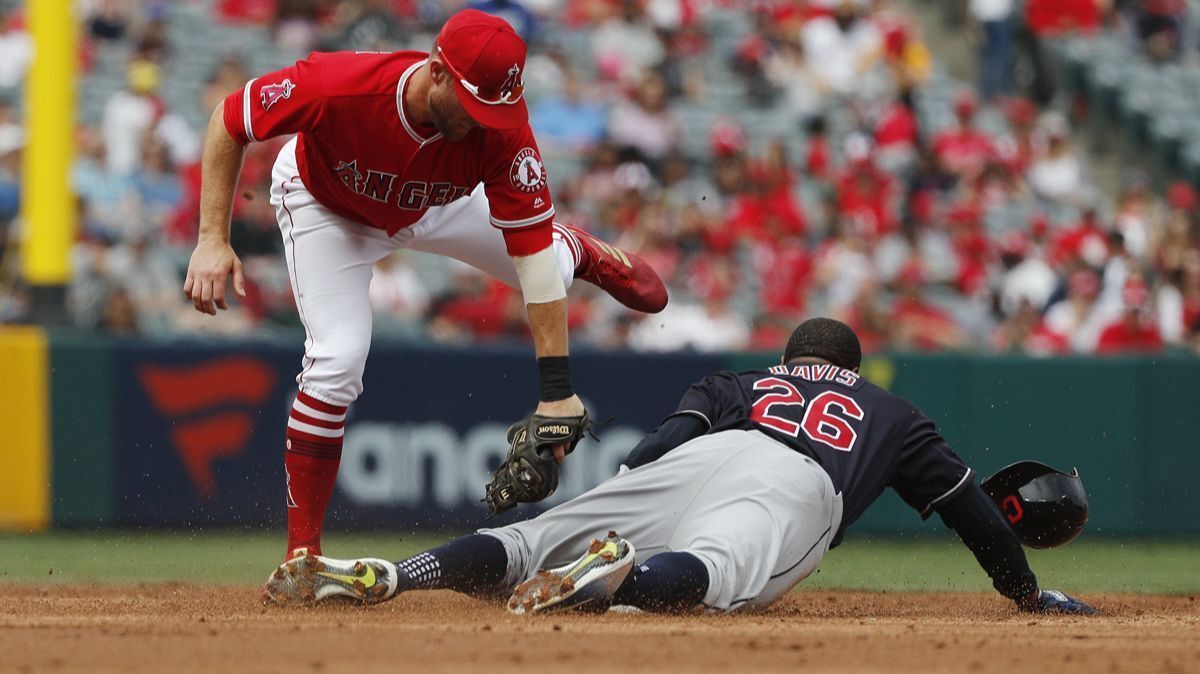 After Kole Calhoun struck out, Andrelton Simmons bunted for a single, a move some traditionalists might suggest is a no-no when it comes to acceptable ways of breaking up a no-no.
If he was the least bit rattled, Kluber concealed it well by striking out Luis Valbuena.
That brought up Ohtani, who struck out in his first plate appearance against Cleveland's ace. He fouled off a pitch in that at-bat but otherwise resembled a rookie facing a reigning Cy Young Award winner.
This time, after the count reached 1-1, Ohtani extended his arms and sent a 92-mph fastball on the outside edge an estimated 400 feet to center.
"It's awesome for him to ignore the noise," Cozart said. "The kid works hard. He's a special talent, there's no doubt about it. We're glad we have him."
Although the moment wasn't as theatrical as Ohtani's career-first homer Tuesday, the impact was more significant, instantly pulling the Angels even 2-2 on a day when Kluber appeared in charge.
It was before the game that Mike Scioscia was asked, "Do you have a 'see I told you guys' feeling?" The Angels manager dismissed the suggestion, noting Ohtani's obvious talent and the team's unyielding confidence in him.
Still, this is precisely what several of the Angels predicted during Ohtani's wobbly spring. The idea was repeated enough to have been scripted. When the real games arrive, the narrative went, so, too, will the real Ohtani.
In two home appearances as the designated hitter, he has more hits (five) than he had all of spring training (four). Each of his Angel Stadium hits has left the bat at 100 mph or faster.
The No. 8 hitter also has drilled 797 feet of home-run history the past two days after producing nothing but singles starting with his first exhibition game.
"Phenomenal," said starting pitcher Tyler Skaggs, who helped make Cozart's heroics possible by limiting the Indians to one run in the first inning after four of the first five batters reached base. "He picked me up again today. Nothing but smiles from me."
---
Get the latest on L.A.'s teams in the daily Sports Report newsletter.
You may occasionally receive promotional content from the Los Angeles Times.