Angels' Shoemaker upbeat about progress despite loss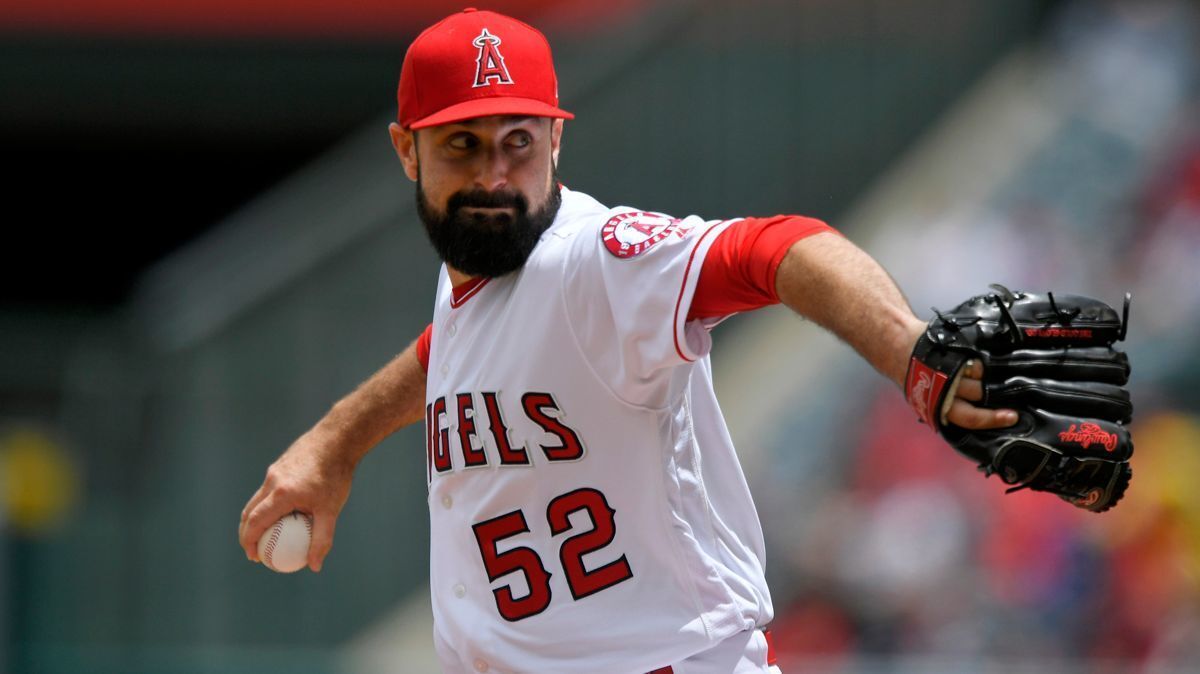 Matt Shoemaker is certain he's close to being the pitcher he was for most of last season.
"Very confident," he said.
Just clean up a few things. Stop with the uncharacteristic walks. And one other little thing: "Eliminate that three-run homer," he said.
He gave up a three-run homer to Houston's Jose Altuve on Sunday, the decisive blow in the Angels' 5-3 loss to the Astros.
Shoemaker (1-2, 5.21 ERA) was charged with five runs in his six innings. He walked four and gave up two home runs, things he seldom did last season when he had 10 starts without walking a single batter. He had one stretch of 49 consecutive strikeouts without a walk.
But that was all before he took a wicked comebacker off his head Sept. 4 in Seattle, a frightening blow that would ultimately require brain surgery and a long recovery.
This season, Shoemaker has not been the pitcher who finished with a 2.83 ERA in his last 20 games in 2016.
"Matt will get it," said Angels manager Mike Scioscia. "In stretches we've seen all year, he's dominant. It's still in him."
Shoemaker said he's viewed tape of himself from last season and is certain he's close.
"Maybe a little mechanically better, more mentally better," he said. "I'm still not quite there yet."
Trout still out
Mike Trout did not start for the third time in four games as he tries to nurse a tight left hamstring.
Trout said he hoped to play Monday in Oakland, but Scioscia said the Angels will continue to be cautious with their franchise player.
"Hopefully it's moving in the right direction," Scioscia said. "We'll continue to monitor him and see how it feels (Monday) and make decisions on a daily basis."
Trout, 25, has never been on the disabled list.
"Hamstrings are just a different animal," Scioscia said. "If your shoulder's a little sore, you can DH or do this or get a day. But when your hamstring's a little tight and achy, you need to make sure you get it addressed. And that's where we are right now."
Short hops
In his first at-bat for triple-A Salt Lake City, C.J. Cron (left foot bruise) was hit on the right wrist by a pitch and left the game for what the Angels said were precautionary reasons. X-rays were negative. … Scioscia said closer Cam Bedrosian (right groin strain) was still a couple of long throw sessions away from getting back on the mound. … Second baseman Danny Espinoza is hitless in his last 28 at-bats and has two hits in his last 48 at-bats.
---
Get the latest on L.A.'s teams in the daily Sports Report newsletter.
You may occasionally receive promotional content from the Los Angeles Times.