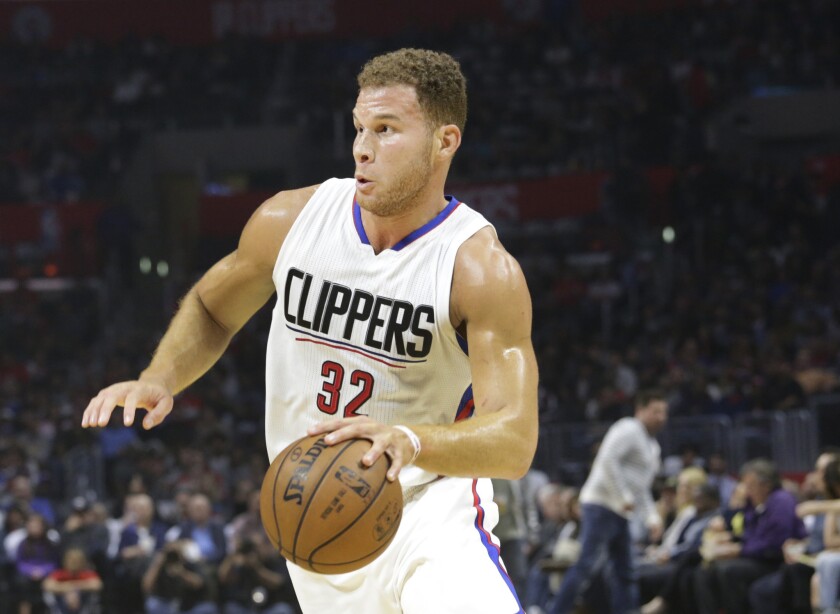 The Clippers have opened a season 4-0 for the first time since 2007 after beating the Phoenix Suns, 102-96, at Staples Center on Monday.
With just under three minutes to play, TJ Warren made a jump shot to cut the Phoenix deficit to 92-91.
The Clippers, who led by as many as 14 points, went on a 24-5 run in the second quarter to take a 48-39 lead into halftime. They led, 75-72, after three quarters.
Blake Griffin led the Clippers with 22 points on eight-for-15 shooting, including a basket and three free throws in the last three minutes. Griffin had been averaging 32 points, nine rebounds and four assists, and shooting 64.4% from the field. He had 10 rebounds against the Suns.
Chris Paul had as many turnovers (five) as assists. He finished with 17 points on seven-for-15 shooting.
Wesley Johnson scored nine points on four-for-five shooting in 14 minutes and had three rebounds. Jamal Crawford had 11 points, although he made only two of nine shots from the field. Austin Rivers, Paul Pierce and Josh Smith each scored seven points, and J.J. Redick scored 10.
Markieff Morris led the Suns with 19 points, although it took him 22 shots to do so. He had eight rebounds. Tyson Chandler had a game-high 17 rebounds to go with 14 points on seven-for-10 shooting.
The Clippers outshot the Suns from the field, 45.1% to 36.7%, and made 20 of 23 free throws to the Suns' 15 of 21. The Suns outrebounded the Clippers, 55-47.
The Clippers will play defending champion Golden State, which beat Memphis by 50 points Monday night, at Oracle Arena on Wednesday before returning home to play the Houston Rockets on Saturday, the team that knocked them out of the second round of the playoffs last season.
---