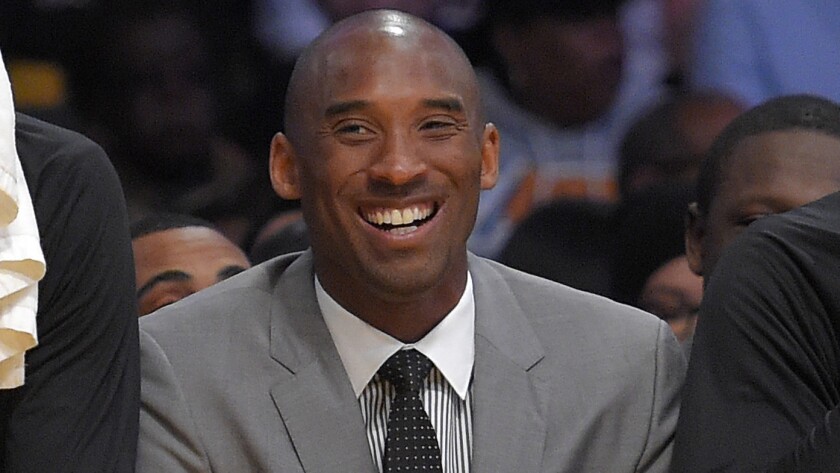 Lakers superstar Kobe Bryant chimed in on the emoji war over Twitter between the Clippers and the Dallas Mavericks over free agent center DeAndre Jordan on Wednesday.
Bryant tweeted: "Emoji battle?"
Shortly after, he added a tweet that included five emojis of a trophy with the hashtag "mambaout."
Bryant, of course, was referencing the five NBA championships that he won with the Lakers.
The emoji battle began hours before Jordan could officially sign with a team, after Mavericks small forward Chandler Parsons tweeted an emoji of a plane, apparently indicating that he was going to get on a plane to convince Jordan to honor his commitment to the Mavericks.
J.J. Redick responded by tweeting an emoji of a car. Blake Griffin then chimed in, tweeting emojis of a plane, a helicopter and a car. Chris Paul then tweeted emojis of a banana and a boat. Clippers assistant coach Mike Woodson added an emoji of a man swimming. And 37-year-old Paul Pierce joined in the silliness, though, apparently, he couldn't figure out how to use emojis so he tweeted a picture of a rocket ship.
At the 11th hour, Jordan decided to remain one of the Clippers, with whom he had spent his entire seven-season career. The center had previously agreed to terms with the Mavericks on Friday, but he couldn't officially sign with a team until the NBA moratorium ended Wednesday evening.
The Clippers won the free agency war.
But the spoils of the emoji war undoubtedly go to Kobe.
---