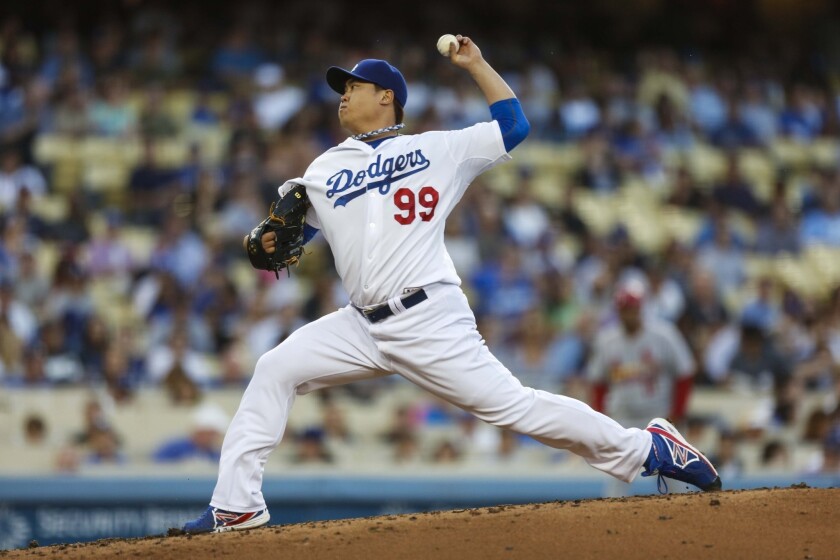 This just in on Hyun-Jin Ryu's simulated game during Wednesday's closed practice, from our super spies -- the Dodgers' public relations staff.
According to the Dodgers, Ryu threw 45 pitches in the three innings of his simulated game at Dodger Stadium. Apparently, it went exactly as planned.
Ryu last threw one inning in a game Sept. 12 against the San Francisco Giants before leaving with a sore shoulder. The Dodgers are hoping he comes out of Wednesday strong and will be able to start Game 3 of their National League division series against the St. Louis Cardinals.
The Dodgers said Ryu threw at his normal velocity, used all of his pitches and at no point experienced any shoulder problems.
Our super-secret spies, the PR staff, said Ryu faced several Dodgers hitters, including Matt Kemp, Yasiel Puig, Andre Ethier, Carl Crawford, Dee Gordon and Scott Van Slyke.
The Dodgers did not provide the number of hits he gave up, or how many of his pitches appeared to be strikes. They're sort of limited in the spy department.
---