Why would the Dodgers add Ron Roenicke as third base coach now?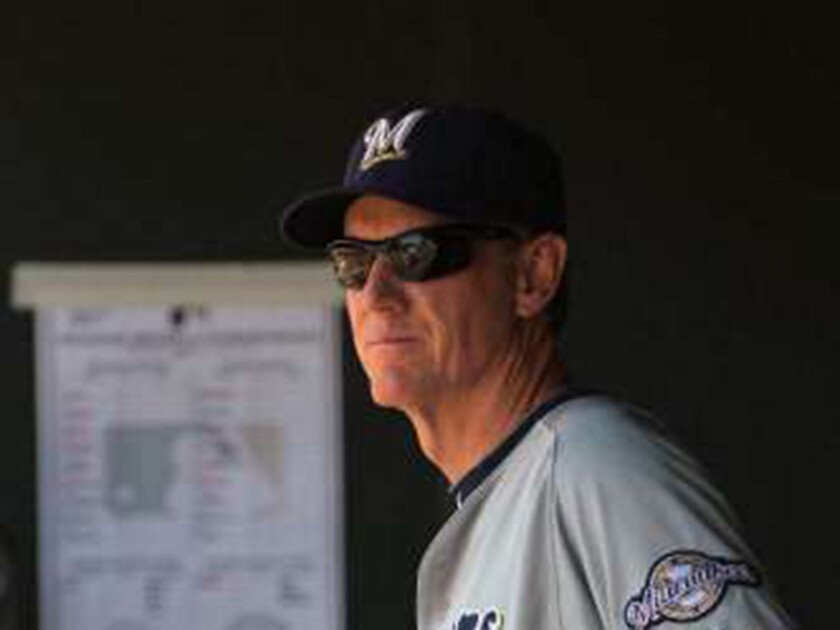 Well, that's curious timing. The Dodgers are 118 games into their 2015 season and have decided to replace third base coach Lorenzo Bundy with Ron Roenicke.
There was no explanation given in the curt, two-paragraph news release that the Dodgers sent out to announce the bizarre move. That leaves two obvious possibilities: 1) They were really unhappy with the work of Bundy at third base, or 2) They really, really wanted Roenicke.
Bundy will remain with the Dodgers as an "outfield coordinator," moving assistant hitting coach John Valentin out of uniform and the dugout during games.
The Dodgers said Roenicke has been hired for the rest of the season, so that makes him something of a rental. A coach for seven weeks.
Now clearly there were moments when Bundy left you shaking your head over runners waived on or held up. But that's going to be true with any third base coach. And certainly you could argue he had more than his share, but not so much that it screamed this was the change that had to be made if the Dodgers want to advance to the World Series.
And the first-place Dodgers were not so unhappy with him that they gave him the complete coaching boot.
So it's really about wanting Roenicke? Someone who's been around since May when he was fired as the Brewers manager? And they make the move on Aug. 17?
Conspiracy lovers will immediately suspect the Dodgers have brought on Roenicke to replace Manager Don Mattingly should the powers that be decide he is not the answer. Possible, of course, but Roenicke has no obvious connection to President of Baseball Operations Andrew Friedman or General Manager Farhan Zaidi. I can offer no personal knowledge to Roenicke's IT skills.
Roenicke is from West Covina, went to UCLA, was drafted on the first round by the Dodgers, played for the Dodgers and six other teams, coached for the Dodgers and later was a manager throughout their minor league system. His Dodgers' roots are deep. He was hired by ex-Dodger Mike Scioscia and was the Angels' third base coach when they won the 2002 World Series.
He's extremely knowledgeable about the game, and for whatever it's worth, is one of the nicest men in the game, although I can't speak to any changes managing in Milwaukee for four-plus years has done to him.
If this move were done in the off-season, it would make perfect sense. He'd be a valuable addition to any team. He will be now, too, but the timing appears just plain odd.
Twitter: @SteveDilbeck
---
Get our Dodgers Dugout newsletter for insights, news and much more.
You may occasionally receive promotional content from the Los Angeles Times.