World Series hero Kirk Gibson interviewed for Dodgers managerial post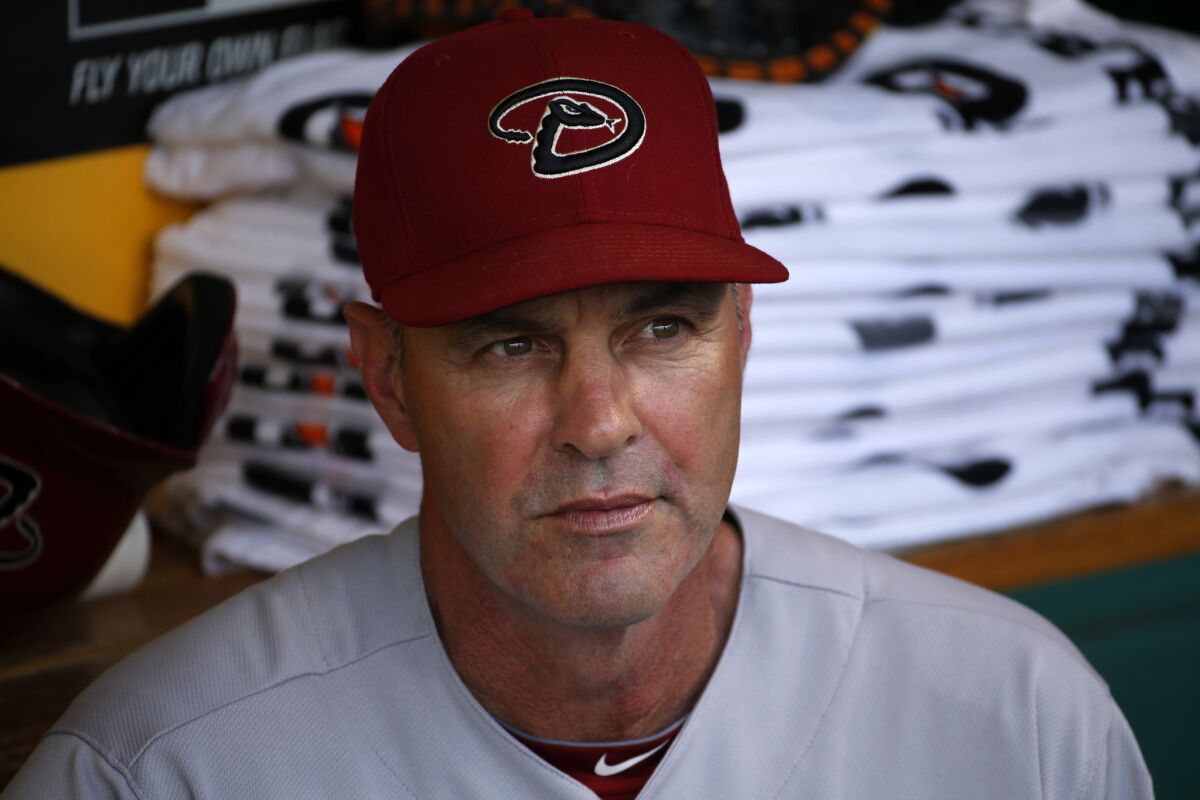 Kirk Gibson, who hit the most famous home run in Dodgers history, was interviewed by the team last week for its vacant managerial position, according to people familiar with the situation who spoke on the condition of anonymity because of the sensitive nature of the talks.
Gibson's candidacy was first reported by ESPN's Jim Bowden, former general manager of the Cincinnati Reds and Washington Nationals.
Gibson managed the Arizona Diamondbacks from 2010-2014, compiling a record of 353-375. He was disliked by the Dodgers, who had multiple on-field confronations with the Diamondbacks while he was their manager.
Gibson announced this year that he was diagnosed with Parkinson's disease.
In Los Angeles, Gibson is best known for leading the Dodgers to the World Series championship in 1988. The most valuable player in the National League that season, a limping Gibson hit a pinch-hit, walk-off home run against the Oakland Athletics in Game 1 of the World Series.
The Dodgers went on to win the series, four games to one.
Gibson is one of several known candidates to replace Don Mattingly as the Dodgers manager, a group that also includes Gabe Kapler, Ron Roenicke, Tim Wallach, Dave Roberts, Darin Erstad, Bob Geren and Bud Black.
MORE ON DODGERS:
Next up: Dodgers to interview Bob Geren for manager's opening
How Zack Greinke compares to other top pitchers since joining Dodgers
In final analysis, the best choice as Dodgers manager would be ... Dave Roberts
---
Get our Dodgers Dugout newsletter for insights, news and much more.
You may occasionally receive promotional content from the Los Angeles Times.