Just how badly does South Korean group want a piece of Dodgers?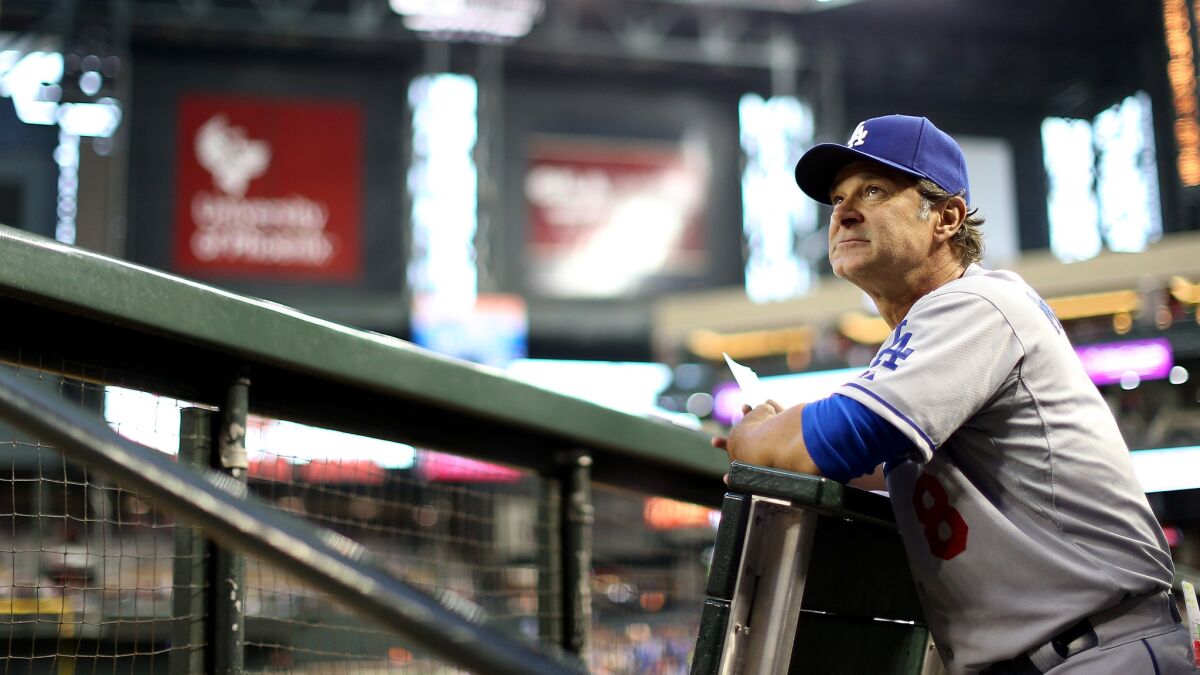 Let's say you had a lot of money. No, more than that. Way more than that. Like you were a billionaire.
OK, this is going to take some serious imagination, but play along. The Times' Bill Shaikin reported a group of South Korean investors are in negotiations to purchase a minority share in the Dodgers. The Korea Joongang Daily, one of two South Korean newspapers that first reported the talks, said the investment group hoped to buy a 20% stake for about $370 million.
Now that seems askew for a couple of reasons. First, the price. A 20% share at that figure would value the Dodgers at $1.85 billion, which is less than the $2.15 billion the Dodgers ownership group paid for the team in 2012.
Dodgers part-owner Todd Boehly told The Times back at the end of 2012 that Guggenheim Baseball Management already valued the team at $3 billion. That would make a 20% stake – assuming the Dodgers don't believe the value of the team hasn't risen in the last two years – at $600 million. That's a $230-million difference from the Joongang figure.
None of the team's five individual investors – controlling owner Mark Walter, Bobby Patton, Peter Guber, Magic Johnson or Boehly – would reportedly sell their shares. That could mean the sale is coming from the $1.2 billion invested in the team by the Guggenheim Partners insurance funds, controlled by Walter.
All sketchy, I know, but pretty sure insurance funds aren't used to making investments and not getting a positive return, so something is likely off with the figures coming from South Korea.
The other aspect that seems odd is the South Korean group would not have control of the team. Is this what the stupid-rich do? Drop maybe $600 million into a venture and then step back and say take care of my investment? What are the Dodgers, a mutual fund?
For $600 million, you could buy a third of the teams in baseball and have total control. Why become something of a silent partner in another team simply because they have more cache back home?
Guess there are only so many South Pacific islands and downtown skyscrapers you can own. Me, I'm putting my millions elsewhere, or at least into a team that actually has a TV contract.
---
Get our Dodgers Dugout newsletter for insights, news and much more.
You may occasionally receive promotional content from the Los Angeles Times.