Yasiel Puig to join MLB Cuba tour as domestic violence probe continues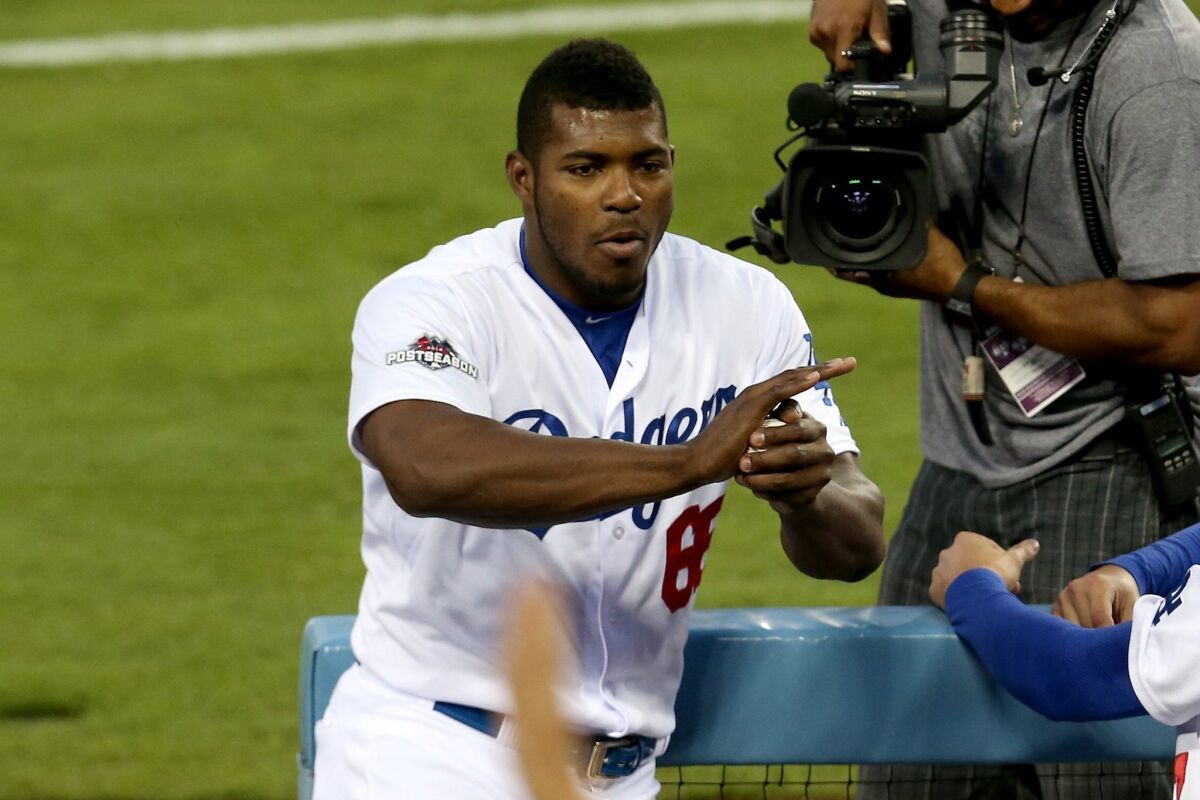 Dodgers outfielder Yasiel Puig is expected to join a goodwill tour of Cuba this week, even as Major League Baseball officials continue to investigate allegations of domestic violence against him.
At this point, MLB investigators have found no evidence to support the claim that Puig hit his sister during an incident at a Miami bar last month, according to a person familiar with the probe but not authorized to discuss it publicly. However, the person said, because the investiagation has not concluded, the league is not in a position to clear Puig publicly before the Cuba tour begins Tuesday.
Under the MLB domestic violence policy adopted in August, Commissioner Rob Manfred is empowered to put a player on paid leave during an investigation and defer any discipline until the conclusion of the investigation.
According to the policy, the commissioner's authority to impose a suspension is "not dependent on whether the player is convicted or pleads guilty to a crime." Puig has not been charged with a crime.
In making his first trip back to his homeland since defecting in 2012, Puig is expected to join an eight-player contingent that includes Dodgers teammate Clayton Kershaw and fellow Cubans Jose Abreu of the Chicago White Sox, Brayan Peña of the St. Louis Cardinals and free agent Alexei Ramirez. The others: Miguel Cabrera of the Detroit Tigers, Nelson Cruz of the Seattle Mariners and Jon Jay of the San Diego Padres.
---
Get our Dodgers Dugout newsletter for insights, news and much more.
You may occasionally receive promotional content from the Los Angeles Times.