Dodgers and Clayton Kershaw agree to new three-year, $93-million deal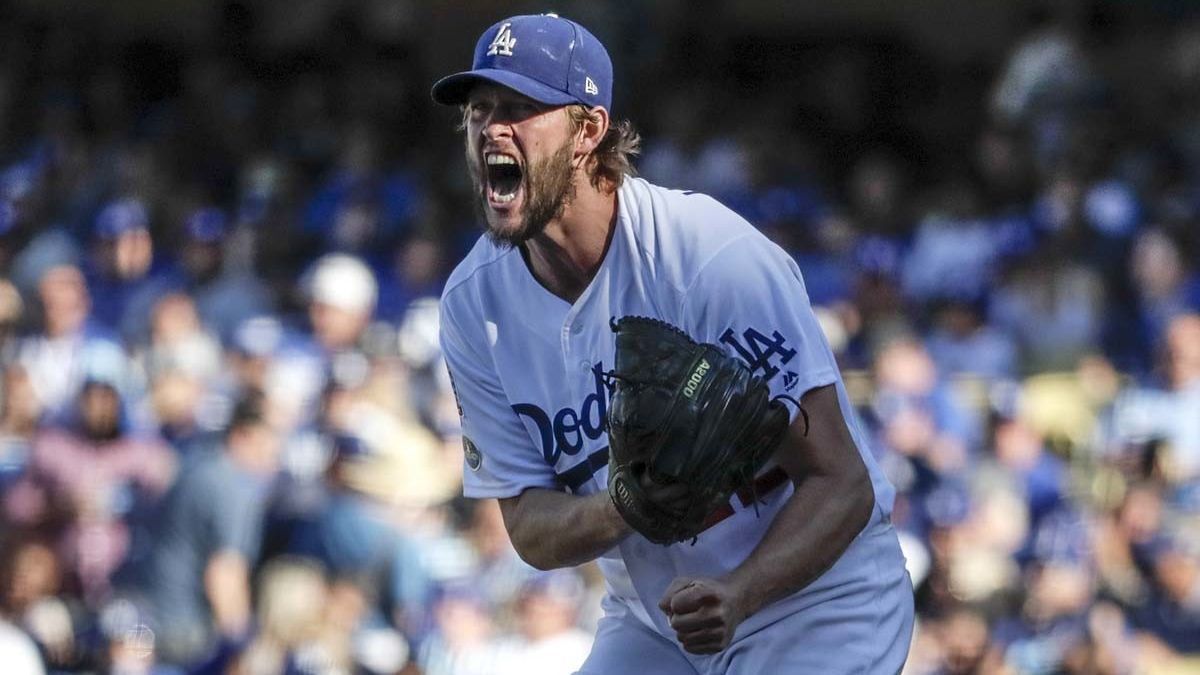 When Clayton Kershaw contemplated his future, and the prospect of entering free agency for the first time this week, two priorities ascended above all else: family and winning.
He sought to ensure his wife and children were happy while giving himself the best chance to complete a Hall of Fame resume with a World Series title.
It did not take long to decide returning to the Dodgers provided both. So, on Friday, five days after the Dodgers' season ended with a second consecutive World Series disappointment, Kershaw agreed to a three-year contract that guaranteed him $93-million, plus potential bonuses, to remain with the only major-league organization he's ever known.
"I wanted to stay here," Kershaw said during a conference call with reporters. "Financial, everything aside, it was more valuable to me to just stay here. I'm glad we got that done."
Kershaw, 30, the ace and face of the franchise for a decade, had two years and $65 million remaining on the seven-year, $215-million deal he signed with the Dodgers in January 2014. He was scheduled to make $32 million next season and $33 million in 2020. In restructuring his contract to cover another year, he will receive at least an additional $28 million — $31 million in each of the next three years, not counting incentives.
The Dodgers officially announced the agreement a short time after the 1 p.m. deadline for Kershaw to decide to play out the final two years of his contract or opt out and become a free agent. Kershaw's return leaves Hyun-Jin Ryu as the only Dodgers starter who could be a free agent this season. The club still has Walker Buehler, Rich Hill, Kenta Maeda, Alex Wood, Ross Stripling, Julio Urias and Caleb Ferguson as options for the 2019 rotation.
Kershaw is widely regarded as the best pitcher of his generation. He owns a 2.39 career regular-season earned-run average, the lowest for a starting pitcher since 1920. He has posted the National League's best ERA five times and led the league in strikeouts three times. His 61.6 FanGraphs WAR since making his major-league debut in 2008 at 20 years old is the best among starting pitchers across baseball. He has won the NL Cy Young Award three times and is the last pitcher in the majors to have been voted MVP, earning the award in 2014. He was an all-star for seven consecutive seasons until 2018.
Podcast: What can Dodger fans expect in 2019? Listen to the latest episode of "Arrive Early, Leave Late" »
His decorated career is only missing a World Series title.
"Winning is still the most important thing for me," Kershaw said. "That hasn't changed. It won't change."
Kershaw's value in Los Angeles extends beyond his pitching accomplishments, something the Dodgers could not overlook. He has been instrumental in the Dodgers' run of eight postseason appearances over the past 10 years, and is a beloved figure whose relentless work ethic is a model for teammates.
But Kershaw's history in October and his statistical trajectory complicate matters. Kershaw lugs a 4.32 ERA in 152 career postseason innings — an eight-year sample size too significant to discard — and endured another shaky October this year. While he delivered two sterling starts and a clean inning to finish Game 7 of the National League Championship Series, he also yielded 14 runs (13 earned) over 14 innings in his three other appearances.
This October was different in that he didn't enter this postseason as the undisputed best pitcher in the sport. He wasn't throwing as hard — his fastball velocity dropped from 93.1 mph in 2017 to 90.9 mph this season — and spent the regular season adjusting as necessary to counter the trimmer margin for error provided by his diminished stuff.
Only Justin Verlander and Max Scherzer have logged more innings than Kershaw over the past decade. The hefty mileage has produced injuries. Back ailments have forced Kershaw onto the disabled list each of the past three seasons. Biceps tendinitis sidelined him for most of May.
"No more DL time," Kershaw said. "I'm really going to set my sights on that. Then, from there, hopefully the getting people out will take care of itself."
Kershaw believes he can regain some of his lost velocity, and there's a recent relevant example. Verlander added 2 mph to his fastball after it dropped to a career-low in 2014, in his age-31 season. That is not the norm, but Kershaw will attempt to replicate that feat.
"I plan on getting back to that level that I was at," Kershaw said. "If that means the velocity comes back – I'm not counting that out, it very well could, I have some ideas on maybe what I could do to improve on that. There's a lot of guys older than me and a lot of guys with more innings than me in the big leagues that are still maintaining their velocity."
Then again, Kershaw was more than effective in 2018. He wasn't vintage Kershaw, but he still compiled a 2.73 ERA in 161 1/3 innings — good for eighth among starting pitchers who logged at least 150 innings. His down year would've been a career season for most of his peers. Maybe he won't need to recoup some velocity to continue his success. Perhaps tinkering with what he possesses will spawn improvement. He has at least three years to find out.
"It gives me a chance to prove a lot of people wrong," Kershaw said. "I think this year especially, maybe rightfully so, but there's been a lot of people [saying] that I'm in decline or not going to be as good as I once was. And I'm looking forward to proving a lot of people wrong with that."
Twitter: @jorgecastillo
Get our Dodgers Dugout newsletter for insights, news and much more.
You may occasionally receive promotional content from the Los Angeles Times.