Dodgers to start Walker Buehler in Game 1 of the NLDS against the Nationals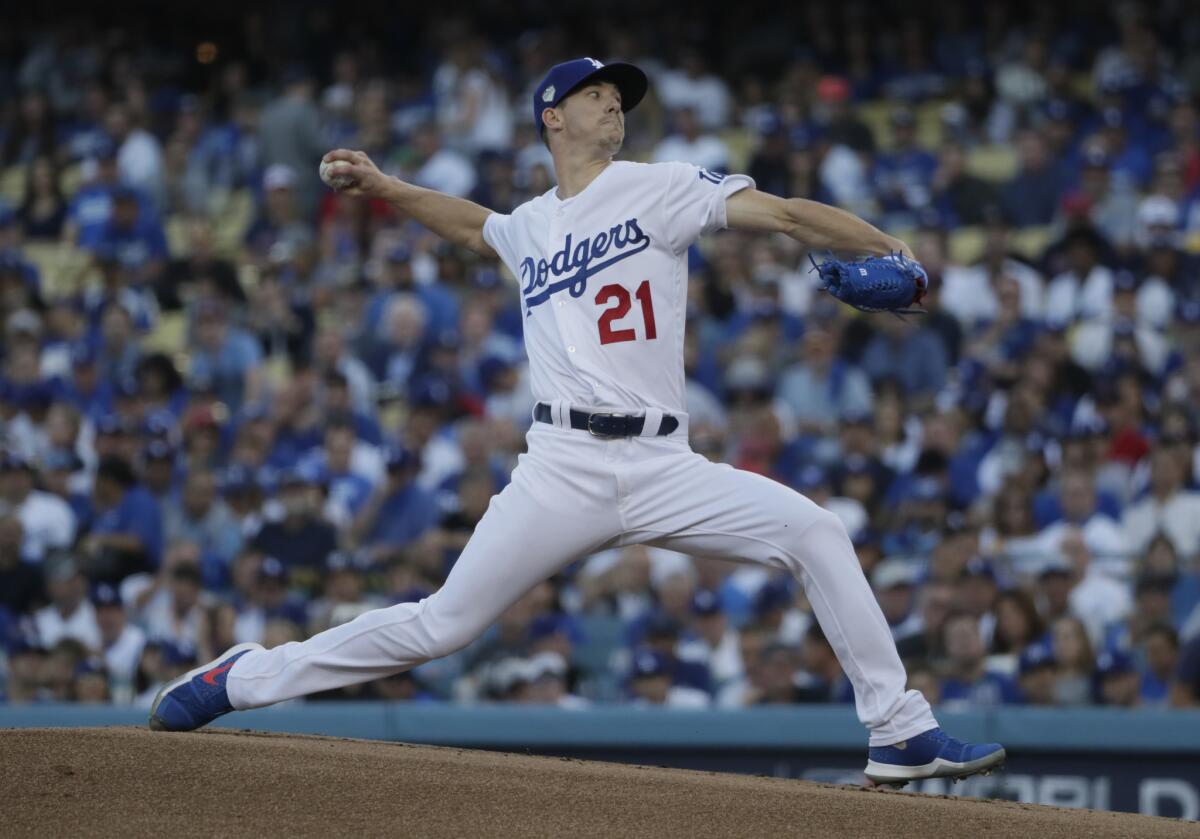 The Dodgers ended the suspense Wednesday afternoon, when they had no choice, a couple of hours before their final workout before the postseason: Walker Buehler will start Game 1 of the National League Division Series against the Washington Nationals on Thursday.
"Obviously, kind of an honor and something along those lines," Buehler said. "But around here I don't know if one, two or three really matters."
Buehler got the nod over Clayton Kershaw, the club's ace for the last decade, and Hyun-Jin Ryu, a contender for the NL Cy Young Award. Kershaw was the Dodgers' Game 1 starter from 2013 through 2017. Ryu was tapped for Game 1 of the NLDS last season. This is, perhaps, a passing of the torch to a pitcher the Dodgers believe will head their rotation for years to come.
Buehler will oppose left-hander Patrick Corbin. Both managers declined to unveil who will start Game 2 on Friday. The Dodgers will start either Kershaw or Ryu. The Nationals are choosing between Stephen Strasburg and Anibal Sanchez. Strasburg threw 32 pitches in three innings in the Nationals' Wild Card game win Tuesday.
Buehler fluctuated between dominant and hittable during the regular season — his first full season in the majors — after an abbreviated spring training hindered his first month.
The 25-year-old right-hander posted six double-digit strikeout games — five without issuing a walk — while also not logging more than five innings in eight of his 30 starts. He finished 14-4 with a 3.26 earned-run average in 182 1/3 innings. He was a first-time All-Star, joining Ryu and Kershaw as representatives for baseball's top starting rotation by ERA. He boasted the highest ceiling among the Dodgers' top three starting pitchers, but also the lowest floor.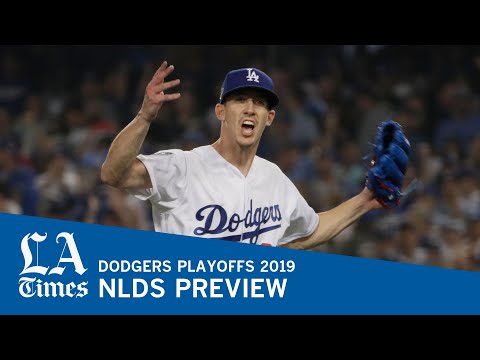 Los Angeles Times sportswriter Jorge Castillo and columnist Dylan Hernandez breakdown the National League Division Series between the Los Angeles Dodgers and the Washington Nationals.
"We just felt that with Walker getting the opportunity to pitch the first game, also potentially a Game 5, gives us the best chance to win, regardless of opponent," Dodgers manager Dave Roberts said.
Buehler allowed two runs in five innings Friday against the San Francisco Giants in his final outing of the regular season. He walked four and struck out eight. He was inefficient, needing 104 pitches to secure the 15 outs. After the game, he said he was "tinkering" with his mechanics, something he is always willing to do, no matter when. He insisted he was not concerned about working on his delivery so close to the postseason.
"I'm nowhere different than I am all year," Buehler said. "I tinker all the time and maybe it's my nervous tick and that's what gets me going. But it's not going to change."
Buehler opposed the Nationals twice this season. On May 11, he tallied seven scoreless innings in a Dodgers loss at Nationals Park. On July 28, he surrendered seven runs (four earned) on eight hits in 5 1/3 innings at Dodger Stadium.
Corbin, meanwhile, logged seven scoreless innings in Los Angeles in his only outing against the Dodgers this season. It was the continuation of his recent excellence opposite the Dodgers; over the last two seasons, the former Arizona Diamondback has limited Los Angeles to two runs in 30 innings across five starts.
"I think if you forget about the name, you'll be all right," Dodgers outfielder Cody Bellinger said. "Just treat him like a normal pitcher."
SHORT HOPS
Roberts reiterated third baseman Justin Turner will start Thursday after dealing with a back injury over the last week. Will Smith will catch Buehler. Right-handed batters Chris Taylor and David Freese will also start. Bellinger, Max Muncy, and Corey Seager will round out the lineup. … Rich Hill is slated to start Game 4 but said he could pitch out of the bullpen Thursday.
Get our Dodgers Dugout newsletter for insights, news and much more.
You may occasionally receive promotional content from the Los Angeles Times.