6 Images
Angels Beat Yankees
New York Yankees center fielder Johnny Damon hits a two run home run during the eighth inning.
(US PRESSWIRE)
Howie Kendrick dives into third base.
(EPA)
Angels right fielder Vladimir Guerrero slides safely into home as New York Yankees catcher Jorge Posada is late on the tag.
(US PRESSWIRE)
Angels pitcher J.C. Romero pitches against the New York Yankees at Angel Stadium.
(US PRESSWIRE)
Orlando Cabrera hits an RBI double.
(Getty Images)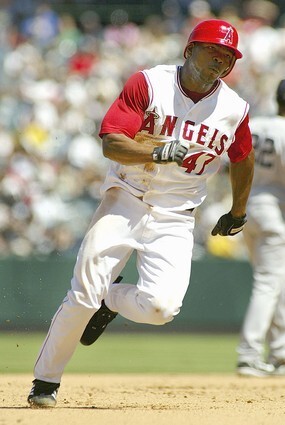 Howie Kendrick runs to third base.
(Getty Images)