IN THE SPIRIT:
German fans before a pre-World Cup match with Colombia in Moenchengladbach, Germany.
(Oliver Berg / EPA)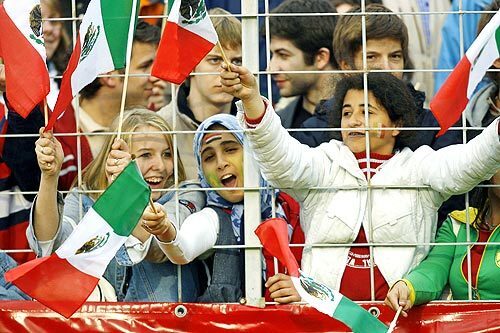 HOSTING THE WORLD:
Fans greet Mexico's soccer team before a pre-World Cup match in Goettingen, Germany.
(Claudio Cruz / AP)
PROJECTING THE POSITIVE:
Giant images of soccer balls in Frankfurt-am-Main during a test for a multimedia show. Germany hopes to improve its image despite recent and past problems.
(Frank Rumpenhor / EPA)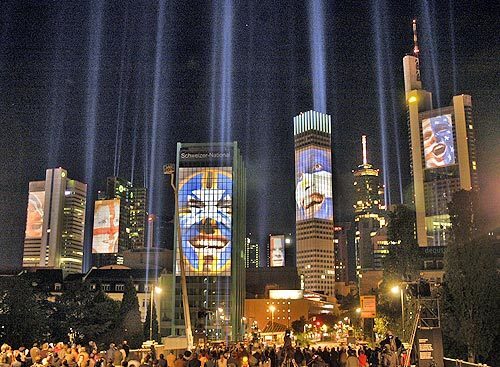 World Cup fans are projected on high-rise buildings in Frankfurt, Germany.
(Bernd Kammerer / AP)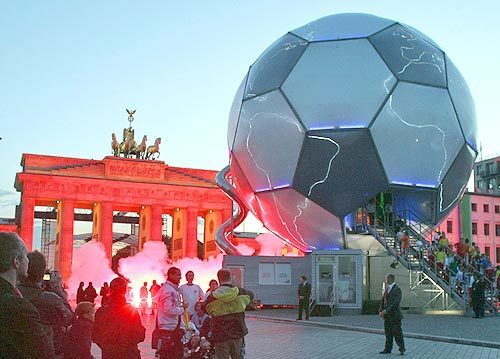 COUNTDOWN:
A soccer ball globe sculpture glows in the light of Berlin's Brandenburg Gate. Germany has been preparing for six years to host the World Cup, which begins Friday.
(Markus Schreiber / AP)