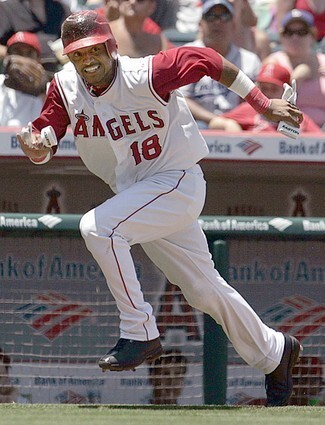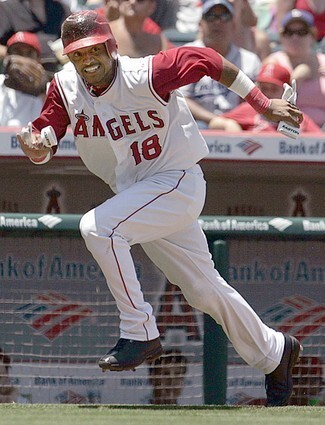 Angels' Orlando Cabrera makes his move as he jumps off third to steal homeplate in the third inning against Dodgers' starting pitcher Chad Billingsley at the Angel Stadium.
(Karen Tapia-Andersen, / LAT)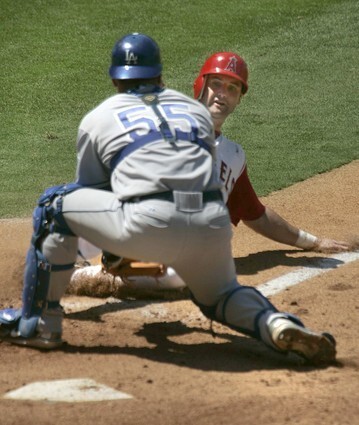 Angel's Adam Kennedy slides into homeplate as Dodger's Russell Martin tags him out in the 7th inning.
(Karen Tapia-Andersen / LAT)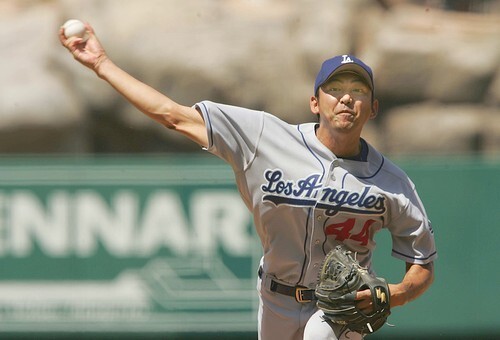 Relief pitcher Takashi Saito of the Los Angeles Dodgers throws a pitch in the 8th inning against the Los Angeles Angels.
(Stephen Dunn / Getty Images)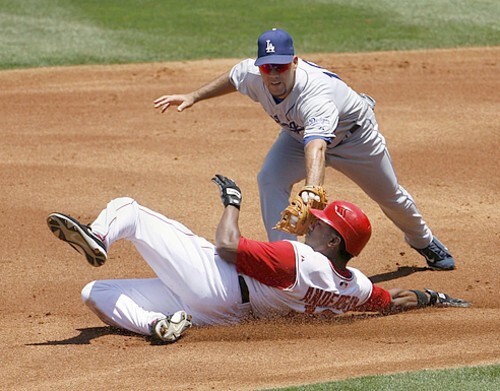 Anaheim Angels' Garret Anderson slides under the tag of Los Angeles Dodgers' Ramon Martinez (top) in third inning action at Angel Stadium.
(PAUL BUCK / EPA)
Dodger catcher Russell Martin steps out of the way as Anaheim Angels' Orlando Cabrera (bottom) slides safely across the plate after stealing home in the third inning.
(PAUL BUCK / EPA)