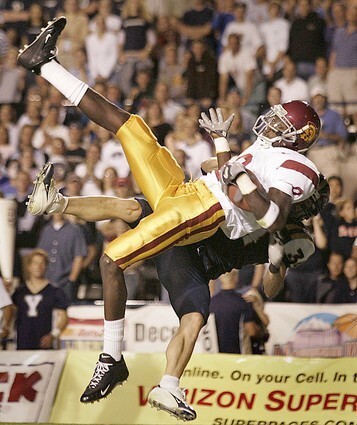 8 Images
Dwayne Jarrett through the years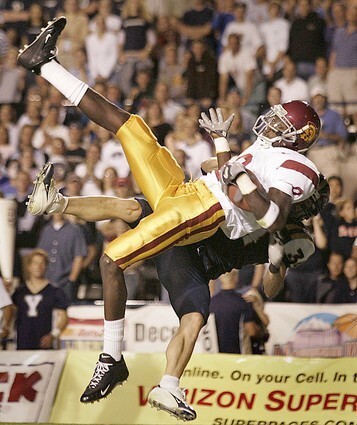 USC freshman receiver Dwayne Jarrett is able to get in the right position to catch a 15-yard pass from quarterback Matt Leinart against BYU on September 18, 2004.
(Robert Gauthier / LAT)
Jarrett catches a pass against Cal's Ryan Gutierrez, left, and Tim Mixon on Oct. 9,2004.
(Lori Shepler / LAT)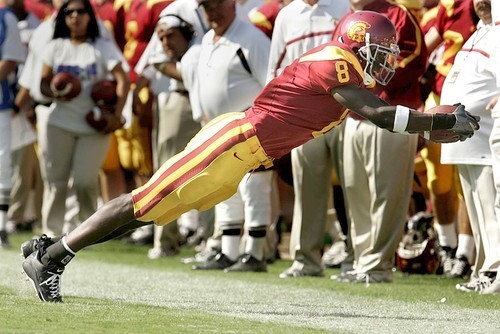 Jarrett makes a spectacular catch against Washington State on Oct. 29, 2005.
(Wally skalij / LAT)
Jarrett reaches across the goaline for a 22-yard touchdown reception from Matt Leinhart during the National Championship game at the Rose Bowl in Pasadena on Jan. 4, 2006.
(Gina Ferazzi / LAT)
Jarrett is interfered with by Notre Dame's Tom Zbikowski as he dives for the ball in the end zone on Nov. 25, 2006.
(Wally Skalij / LAT)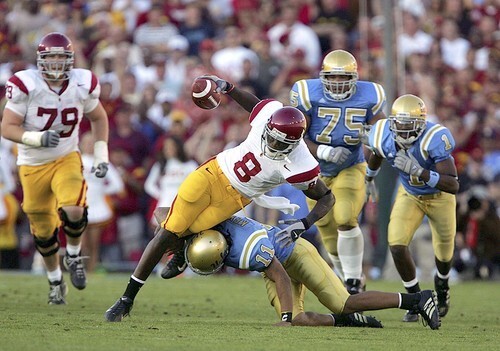 Jarret is tackled by Dennis Keyes of UCLA after a completion on Dec. 2, 2006.
(Stephen Dunn / Getty Images)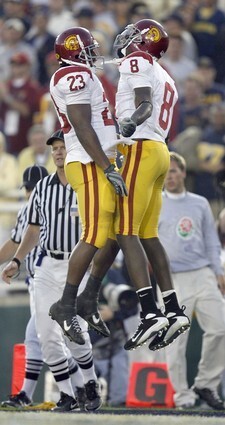 Jarrett celebrates with Chauncey Washington to a 62-yard touchdown reception against Michigan at The 93rd Annual Rose Bowl Game in Pasadena Jan. 1, 2007.
(Wally Skalij / LAT)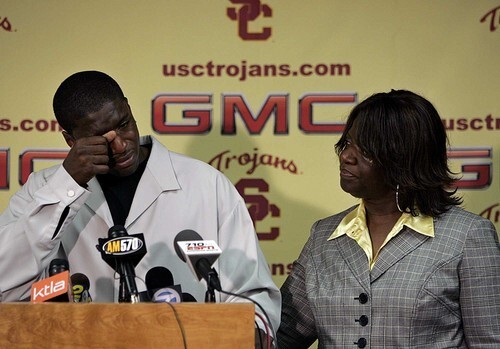 A tearful Dwayne Jarrett with his mother Camille, announces his decision to enter the 2007 NFL draft and will forego his senior season.
(Ric Francis / AP)