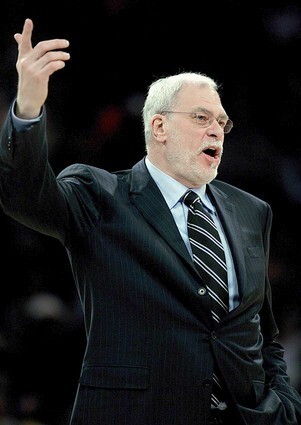 14 Images
Lakers mid-season review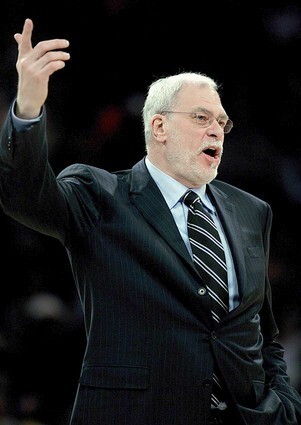 Lakers Coach Phil Jackson agreed to a two-year contract extension worth about $24 million, lending a sense of stability to a franchise that has teetered in many ways since May.
(Paul Buck / EPA)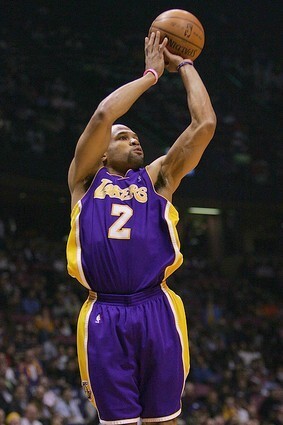 Derek Fisher returned to the Lakers as a starting guard and has averaged 12.5 points a game.
(Chris Trotman / Getty Images)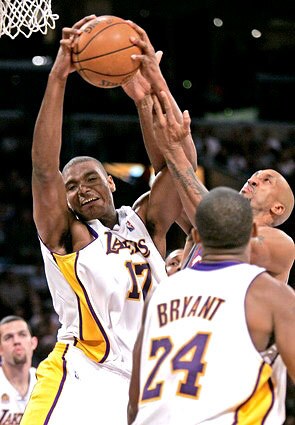 Andrew Bynum had become a force in the middle for the Lakers by Christmas Day, when they defeated the Phoenix Suns, 122-105. Bynum outplayed All-Star Amare Stoudemire with a career-high 28 points on 11-for-13 shooting. He also had 12 rebounds. Stoudemire finished with 19 points and six rebounds.
(Richard Hartog / Los Angeles Times)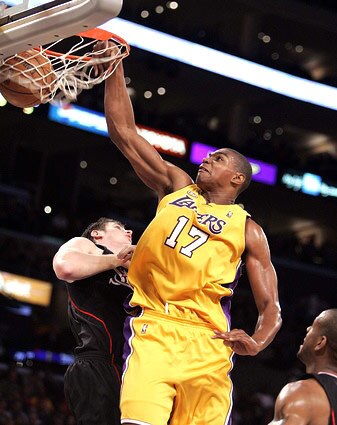 After the Lakers were beaten by the Boston Celtics, they rebounded with a 124-93 thrashing of the Philadelphia 76ers, led in part by Andrew Bynum's 17 points, 16 rebounds and three blocked shots, on Jan. 4.
(Alex Gallardo / Los Angeles Times)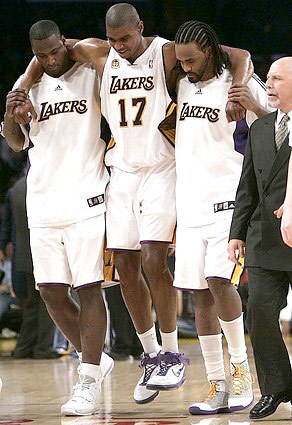 All seemed lost on Jan. 13 when Andrew Bynum landed awkwardly and injured his left knee. Teammates Kwame Brown, who would be traded to acquire Pau Gasol, and Ronny Turiaf helped him off the court. Bynum would miss the rest of the season, including the Lakers' run the NBA Finals.
(Robert Gauthier / Los Angeles Times)
With Andrew Bynum injured, the Lakers got a dose of Western Conference reality with a 106-98 loss to the Phoenix Suns. Kobe Bryant had 30 points on 10-for-22 shooting, and Lamar Odom was active with 19 points and 19 rebounds, but that was it for highlights from the starters.
(Alex Gallardo / Los Angeles Times)
With Kobe Bryant dishing out 11 assists and Derek Fisher scoring a season-high 28 points, the Lakers defeated the Denver Nuggets, 116-99.
(Robert Gauthier / Los Angeles Times)
Lamar Odom was one of the few bright spots in a 98-95 loss to Atlanta on Feb. 6, scoring 19 points. The setback was one of only two losses on a critical nine-game road trip that helped keep the Lakers among the Western Conference leaders.
(John Bazemore / Associated Press)
Point guard Jordan Farmar, who was styling in his throwback shorts during a Dec. 30 game at Staples Center, has led a strong second unit that helped propel the Lakers to a 35-17 record at the All-Star break.
(Allen J. Schaben / Los Angeles Times)
Before sustaining a fractured bone in his right foot, Trevor Ariza made a smooth transition from the Orlando Magic to the Lakers' second unit, including his awe-inspiring dunk over Phoenix's Grant Hill on Christmas Day.
(Gus Ruelas / Associated Press)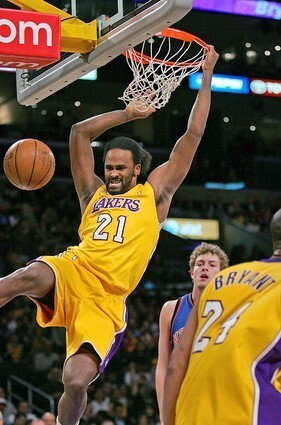 Power forward Ronny Turiaf not only gives the Lakers energy off the bench, but he's filled in at center in the absence of Andrew Bynum. Turiaf plays less than 20 minutes a game but averages nearly seven points and four rebounds while blocking more than one shot a game.
(Richard Hartog, Los Angeles Times)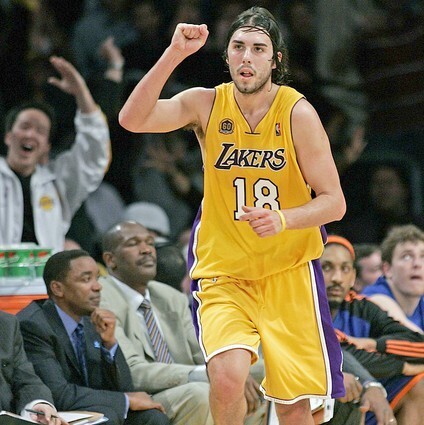 Sasha Vujacic, who averages 7.7 points a game and is shooting 42.6% from three-point range, scored 20 points against the New York Knicks on Jan. 29 to key a 120-109 victory.
(Richard Hartog, Los Angeles Times)
Few teams have had an answer for recently acquired Pau Gasol, including the Minnesota Timberwolves, who watched the 7-0 center/forward make nine of 11 shots while scoring 19 points in a 117-92 victory on Feb. 13. The win concluded a 7-2 road trip. Gasol is averaging 20.5 points, 8.3 rebounds and 2.7 assists in six games with the Lakers.
(Tom Olmscheid / Associated Press)
Kobe Bryant played just three minutes in the All-Star game, fulfilling his obligation to play and not miss any Lakers games. He has opted to forgo surgery on his injured right pinkie until after the season.
(John G. Mabanglo / EPA)