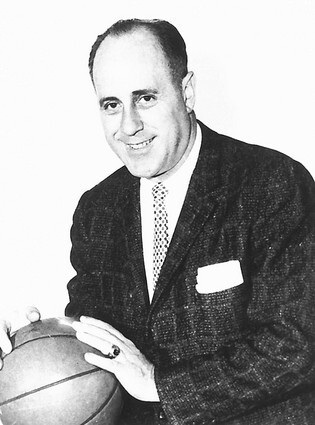 7 Images
Red Auerbach: 1917 - 2006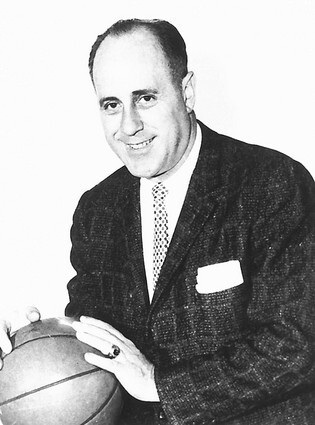 Red Auerbach, 1962
(Associated Press)
Bob Cousy of the Boston Celtics is presented the basketball by Celtics coach Red Auerbach immediately after scoring his 15,000 points in his NBA career.
(Associated Press)
Red Auerbach gestures to fans during ceremonies honoring him at Boston Garden in 1966.
(Bob Daugherty / AP)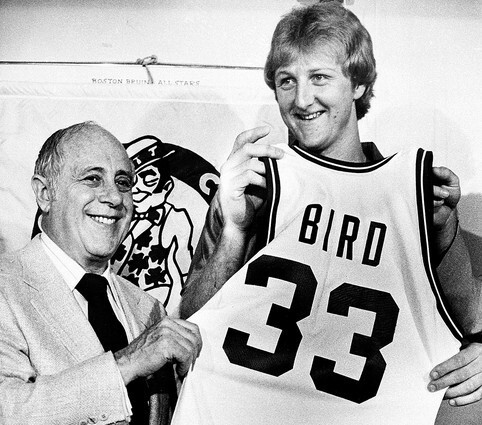 Former Indiana State basketball star Larry Bird holds up his new Boston Celtics uniform jersey bearing number 33 with Celtics president Red Auerbach.
(Associated Press)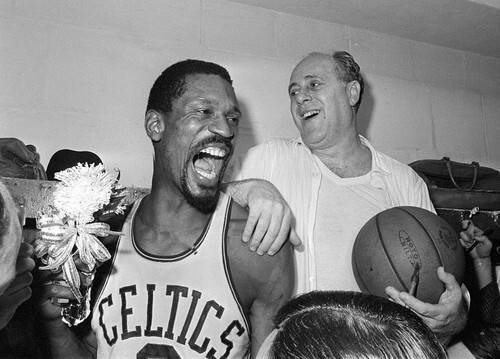 Boston Celtics' Bill Russell, left, holds a corsage sent to the dressing room as he celebrates with Celtics coach Red Auerbach after defeating the Los Angeles Lakers, 95-93, to win their eighth-straight NBA Championship.
(Associated Press)
Auerbach, who coached the Boston Celtics to nine championships in the 1950s and 1960s, is pictured here in 1987.
(Associated Press)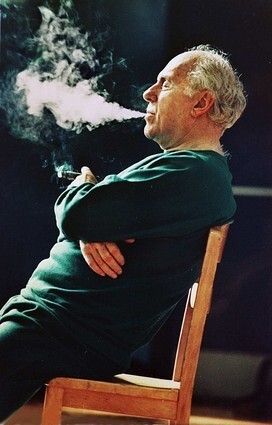 Legendary Boston Celtics coach and president Red Auerbach leans back in his chair and puffs a cigar while watching team practice at Hellenic College in Brookline, Mass.
(Elise Amendola / AP)