5 Images
Ducks vs. Panthers
Travis Moen, Steve Montador, Josef Stumpel
Ducks' Travis Moen battles Florida's Steve Montador for control of the puck as Josef Stumpel, background, defends.
(Alan Diaz / AP)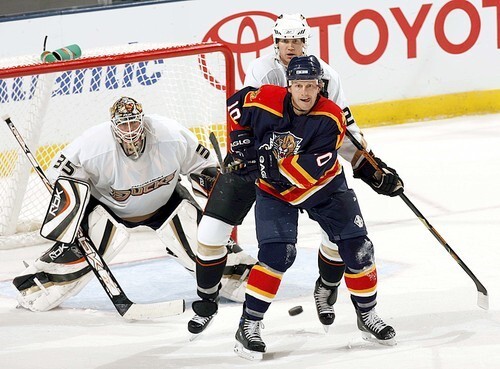 Anaheim Ducks v Florida Panthers
Gary Roberts of the Florida Panthers tangles with the Ducks' Chris Pronger and goaltender Jean-Sebastien Giguere.
(Eliot J. Schechter / Getty Images)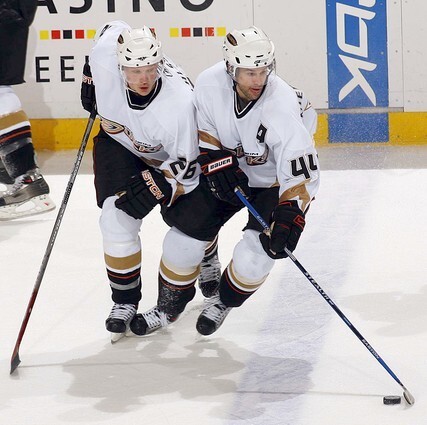 NHL: Anaheim Ducks at Florida Panthers
Ducks centers Rob Niedermayer and Samuel Pahlsson skate the puck into the Florida Panthers end
(Joel Auerbach / U.S. Presswire)
Martin Gelinas Scott Niedermayer
Panthers left wing Martin Gelinas is checked by defensman Scott Niedermayer.
(Joel Auerbach / U.S. Presswire)
Olli Jokinen, Chris Pronger
Panthers' Olli Jokinen drives the puck as Anaheim's Chris Pronger defends.
(Alan Diaz / AP)