Adam Gase was the coach of the Miami Dolphins for three years, but no one seemed to notice his seemingly enormous eyes and spectacular facial expressions until Monday, when he was introduced as the head coach of the New York Jets.
Here's a closer look at what Gase referred to as "The Glare" in a Tuesday morning radio interview: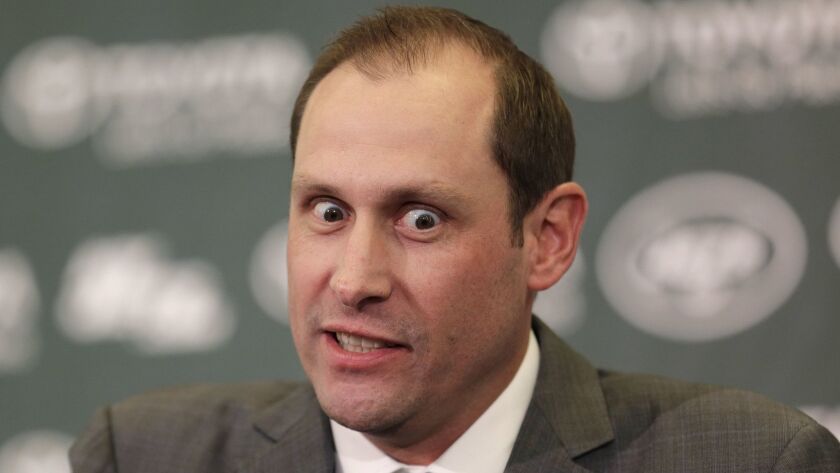 Sign up for our daily sports newsletter »
The Dolphins weren't really on the national radar during Gase's stint with the team, going 23-25 overall and 0-1 in the playoffs. Plus, he tends to wear a baseball cap pulled low over his eyes.
But those eyes were on full display Monday, and the world took notice.
Not that Gase was aware that any of this was going on. He said Monday on ESPN Radio that he doesn't even know what a meme is.
"I don't have Twitter, I don't have Instagram, I don't look at the internet, I don't really watch TV, I watch movies. That's it," he said. "The only time I get to know anything is when somebody tells me."
Twitter: @chewkiii
---