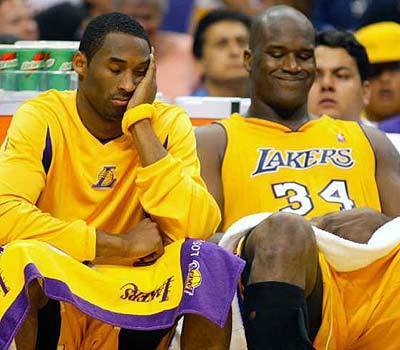 5 Images
Star-crossed season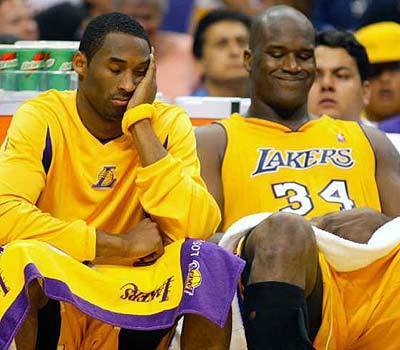 Kobe Bryant, left, and Shaquille O'Neal have won three NBA championships with the Lakers, but they are rarely on the same page.
(Lori Shepler / LAT)
Kobe Bryant
and
Shaquille O'Neal
, never all that friendly, share a moment at
Staples Center
after winning the first of three consecutive championships in 2000.
(Los Angeles Times)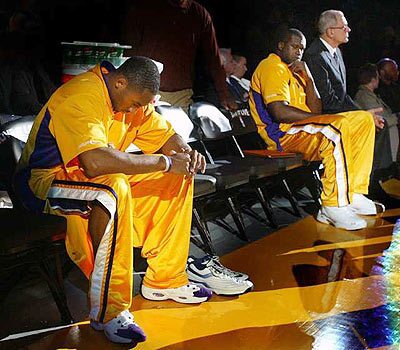 Kobe Bryant and Shaquille O'Neal had little to say to each other during this game several years ago.
(Lori Shepler / LAT)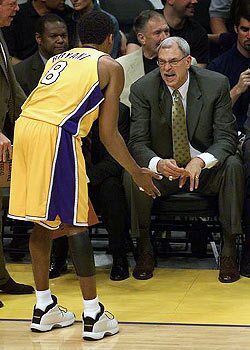 Phil Jackson says Kobe Bryant is different from Shaquille O'Neal because Bryant will listen to what the Laker coach wants him to do, then do whatever he wants on the court.
(Lori Shepler / LAT)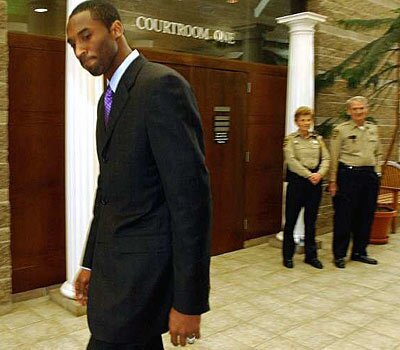 Kobe Bryant has spent part of the season traveling between Southern California and Colorado, where he was charged last year with felony sexual assault.
(Chris Schneider / European Pressphoto Agency)