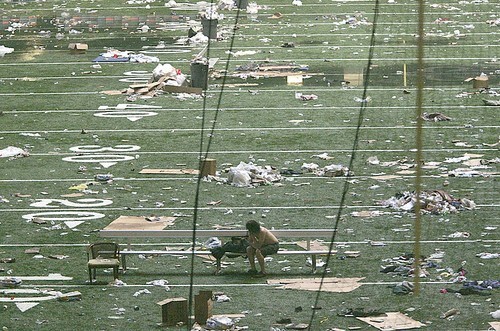 6 Images
The Superdome, Then and Now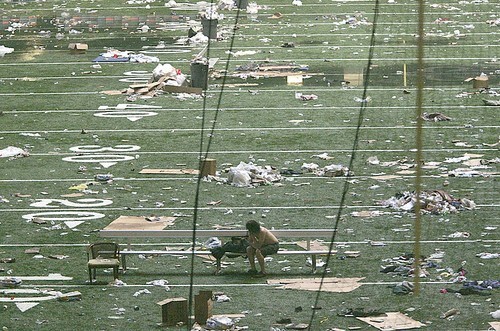 EVACUEE:
During post-storm flooding, the Superdome housed more than 30,000 people. Several days passed before busses arrived to evacuate them, mainly to Houston.
(Robert Gauthier / LAT)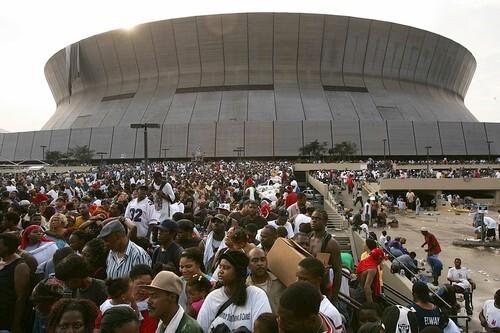 After the storm, thousands of residents displaced without food or water demanded help outside the stadium, where they had sought safety before Katrina struck. Conditions inside had become unbearable.
(Carolyn Cole / LAT)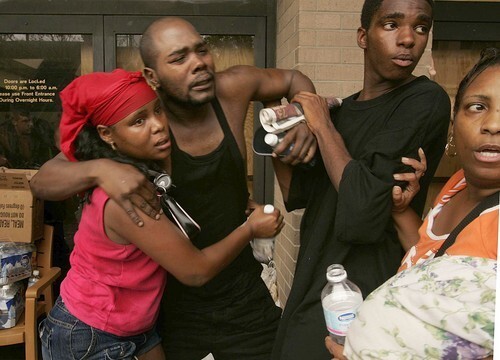 DIM DAYS:
Last year the Superdome, with no plumbing and no air conditioning, produced one grim scene after another as a family helped one of its members to an evacuation bus.
(Carolyn Cole / LAT)
Workers put together a stage outside the Louisiana Superdome as it prepares to reopen.
(Chris Graythen, Getty Images)
BACK:
Saints' Deuce McAllister sits Friday at first practice in Superdome since Hurricane Katrina.
(Alex Brandon / AP)
$185-MILLION RENOVATION:
The Superdome, which housed more than 30,000 after Katrina, is sold out for tonight's game.
(Alex Brandon / AP)