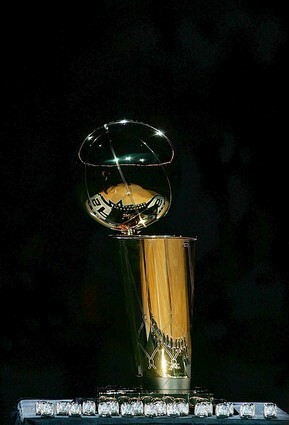 4 Images
2007 NBA Championship Ring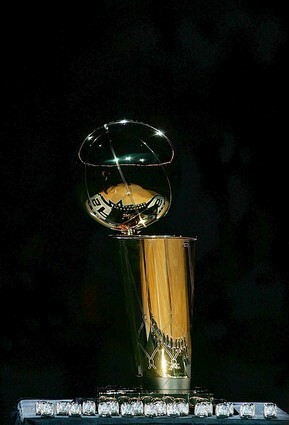 The 2007 Larry O'Brien NBA Championship and the San Antonio Spurs' championship rings earned last June by deafeating Cleveland in the finals.
(Ronald Martinez / Getty Images)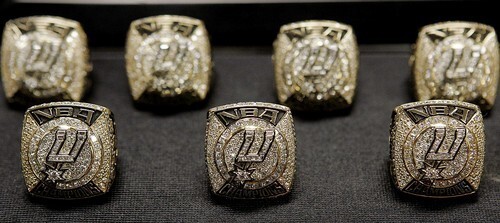 San Antonio Spurs's 2007 NBA champion rings are shown prior to the team's opening game against the Portland Trail Blazers.
(Eric Gay / Associated Press)
The rings are 14 karat yellow gold with 4.46 carat weight of diamonds.
(Eric Gay / Associated Press)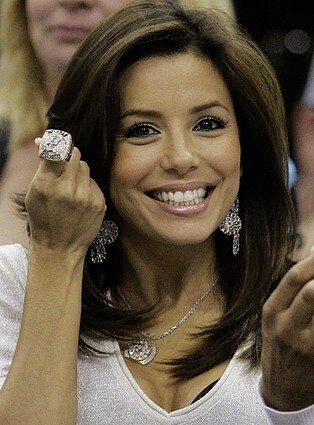 Eva Longoria holds up husband San Antonio Spurs guard Tony Parker's 2007 NBA Champioinship ring following a pregame ring ceremony.
(Eric Gay / Associated Press)