12 Images
Joe Torre through the years
Marvin Miller, left, executive director of the Major League Baseball Players Association, and Joe Torre, catcher for the St. Louis Cardinals, talk to news reporters in New York City on April 13, 1972. Miller announced that the baseball strike had ended. The 13-day-old strike cost owners an estimated $5 million through postponements and one television cancellation.
(Associated Press)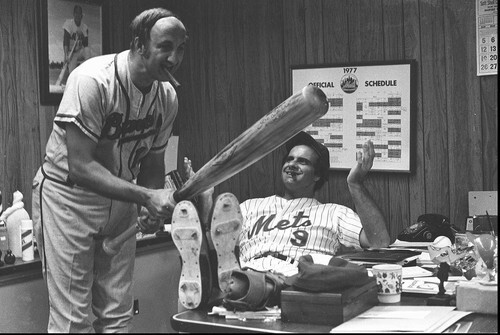 Joe Torre, then managing the Mets, watches his brother Frank swing a bat in 1977.
(HARRY HARRIS / AP)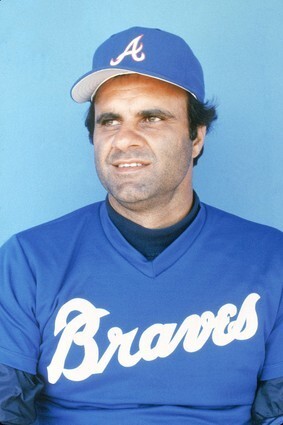 Torre managed the Atlanta Braves from 1982-1984.
(MLB Photos)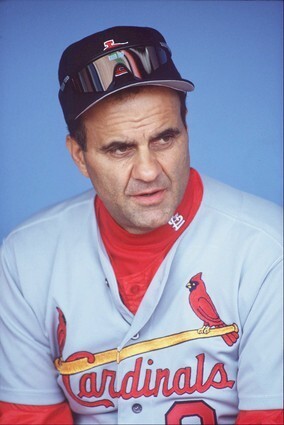 Torre managed the St. Louis Cardinals from 1990-1995.
(STEPHEN DUNN / ALLSPORT)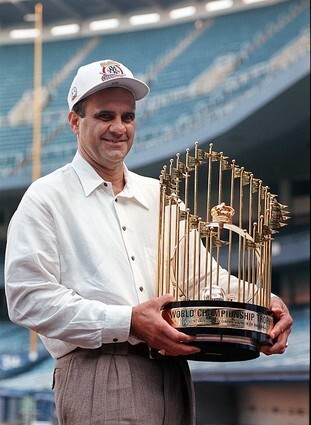 Joe Torre holds baseball's World Championship trophy at Yankee Stadium in New York, one day after he led the Yankees to the 1996 World Series over the defending champion Atlanta Braves.
(KATHY WILLENS / AP)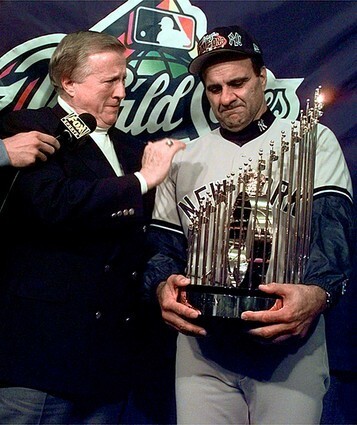 New York Yankees team owner George Steinbrenner, left, and manager Joe Torre get emotional after being presented with the trophy after the Yankees swept the San Diego Padres to win the World Series at Qualcomm Stadium in San Diego.
(PAT SULLIVAN / AP)
Joe Torre, left, New York City Mayor Rudolph Giuliani, center, and Yankees owner George Steinbrenner pose with the 1999 World Championship Trophy at City Hall.
(RICHARD DREW / AP)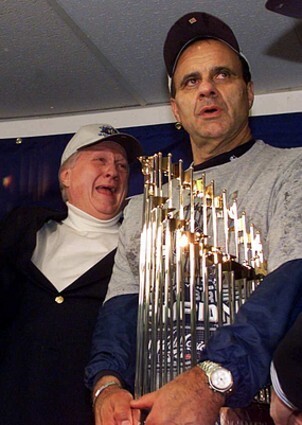 New York Yankees manager Joe Torre holds his team's 2000 World Championship trophy as Yankees owner George Steinbrenner celebrates after defeating the New York Mets 4-2 in Game 5.
(JEFF ZELEVANSKY / AP)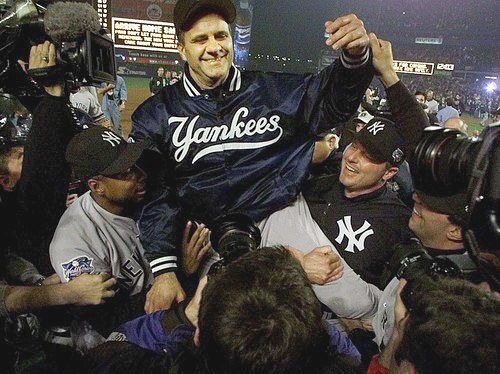 Joe Torre, center, is carried off the field by players Bernie Williams, left, and Roger Clemens, right, after clinching the World Series by beating the New York Mets 4-2 in Game 5 of the World Series at Shea Stadium.
(AMY SANCETTA / AP)
Torre comments on his rejection of a contract offer from the Yankees of one-year worth $5 million and incentives worth up to $3 million. He called the offer an insult.
Torre spent 12 seasons as manager of the Yankees, the longest uninterrupted tenure of any Yankees manager since Casey Stengel skippered the club for 12 consecutive seasons from 1949-1960.
(Julie Jacobson / AP)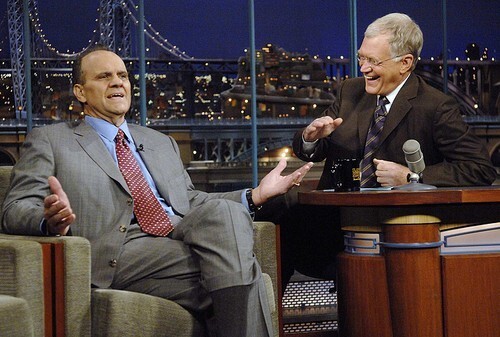 Joe Torre talks baseball with CBS Late Show host David Letterman 10 days after leaving the Yankees.
(John P. Filo / AP)
A cartoon in the L.A. Times makes light of Torre's new job in Los Angeles.
(Mike Ricigliano)