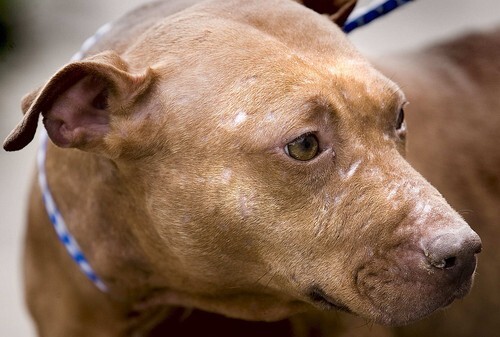 6 Images
Vick's alleged dog fighting case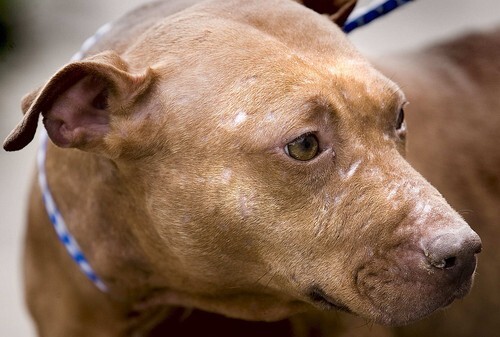 This is one of three dogs removed from a house owned by Atlanta Falcons quarterback Michael Vick back in May in Surry County, Va.
Vick, 27, and three others are accused of violating federal laws against staging dogfights, gambling and engaging in unlawful activities across state lines.
(Joe Fudge / AP)
State and federal officials search the grounds behind a home owned by Vick in Smithfield, Va. on July 6.
(Steve Helber / AP)
An aerial shot of Michael Vick's mansion. A federal grand jury in Virginia indicted Vick in its investigation of illegal dog fighting.
(Steve Helber / AP)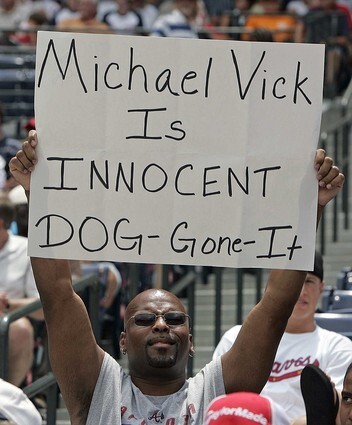 Eris Banks of Conyers, Ga., shows his support for Vick during a baseball game between the Atlanta Braves and Cincinnati Reds.
(John Bazemore / AP)
Dog pens and houses are empty in a fenced area behind a home owned by Vick in Surry, Va.
(Steve Helber / AP)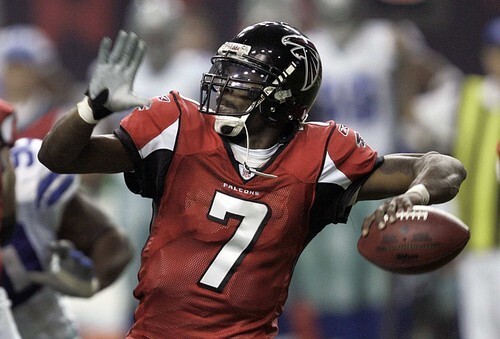 Michael Vick was the top overall National Football League draft choice in 2001. He owns several NFL records, including the most rushing yards by a quarterback in a single season (1,039 in 2006).
(Rob Carr / AP)