Chamberlain
Chamberlain puts in a finger roll during the Lakers' first title season in L.A. in 1972.
(Associated Press)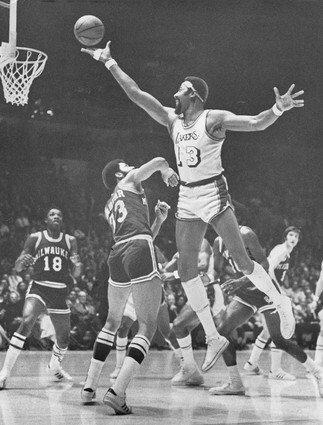 x
Chamberlain slides a finger roll over Milwaukee Buck Kareem Abdul-Jabbar during a game in 1972.
(Larry Sharkey, Los Angeles Times)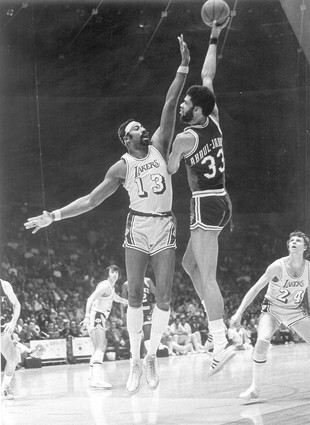 CLH1.CA.0w.0921.play3.O.1
Chamberlain and the Lakers meet Kareem Abdul-Jabbar and the Milwaukee Bucks at the Forum.
(James Roark)
x
Times staff writer David Shaw and LA Laker center Chamberlain. Shaw had just completed his manuscript for an autobiography on Chamberlain.
(Times file photo)
x
As coach of the Lakers, Bill van Breda Kolff, left, had Hall of Fame players in Elgin Baylor, Wilt Chamberlain and Jerry West.
(ART ROGERS)
Rival forces
RIVAL FORCES:
Wilt Chamberlain tries to shoot over Bill Russell in a 1969 playoff game; the two were friendly off-court.
(Associated Press)