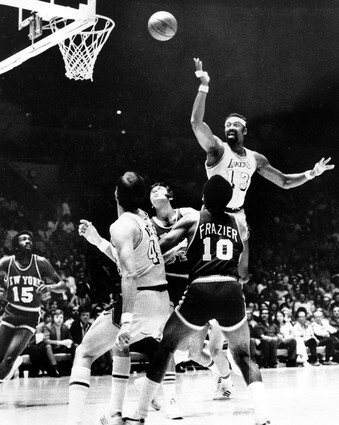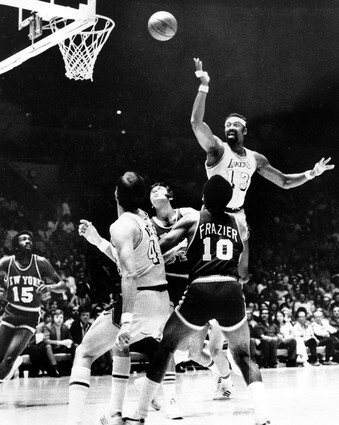 Chamberlain puts in a finger roll during the Lakers' first title season in L.A. in 1972.
(Associated Press)
Chamberlain slides a finger roll over Milwaukee Buck Kareem Abdul-Jabbar during a game in 1972.
(Larry Sharkey, Los Angeles Times)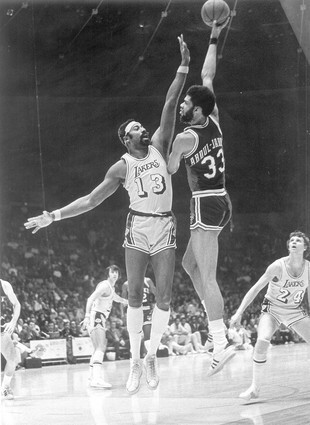 Chamberlain and the Lakers meet Kareem Abdul-Jabbar and the Milwaukee Bucks at the Forum.
(James Roark)
Times staff writer David Shaw and LA Laker center Chamberlain. Shaw had just completed his manuscript for an autobiography on Chamberlain.
(Times file photo)
As coach of the Lakers, Bill van Breda Kolff, left, had Hall of Fame players in Elgin Baylor, Wilt Chamberlain and Jerry West.
(ART ROGERS)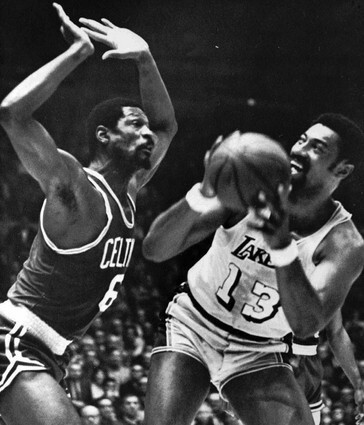 RIVAL FORCES:
Wilt Chamberlain tries to shoot over Bill Russell in a 1969 playoff game; the two were friendly off-court.
(Associated Press)