Kobe chronicles: Matt Barnes remembers Bryant diagramming defenses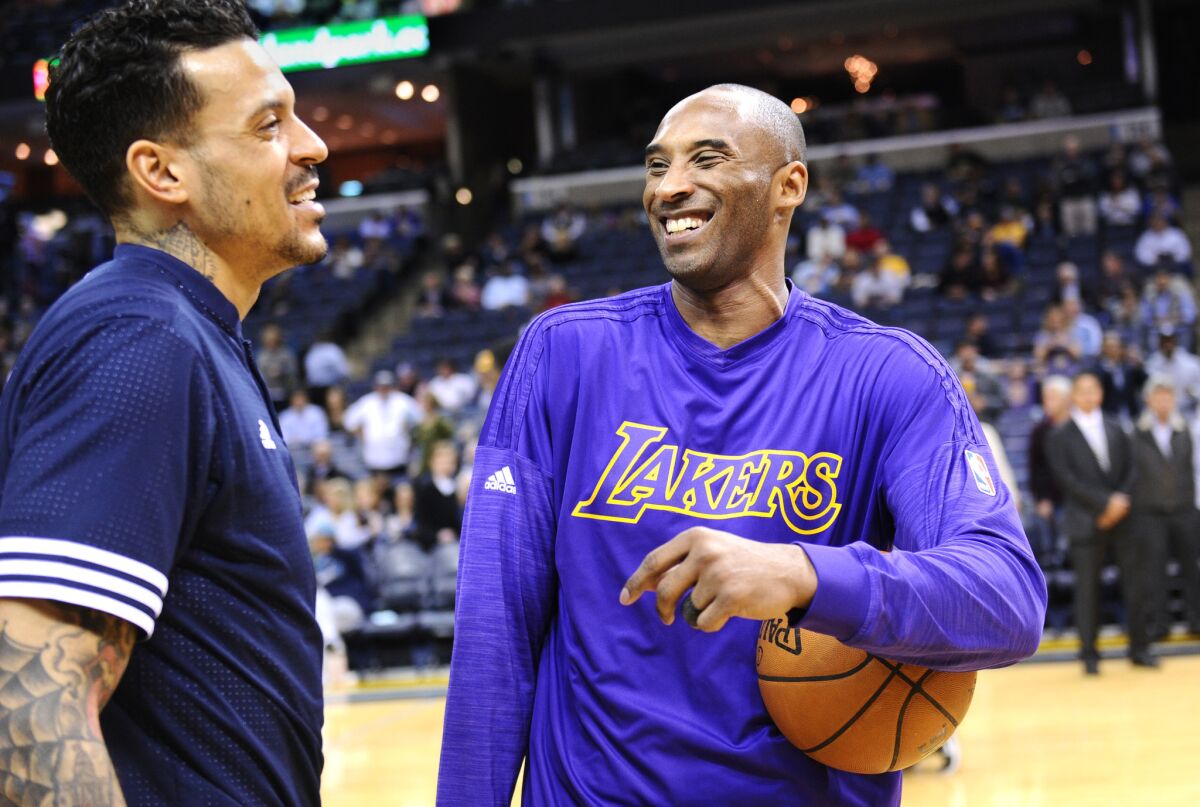 As Kobe Bryant plays out his 20th and final season with the Lakers, The Times has reached out to players, coaches and broadcasters for recollections about his career.
When recalling memories of Kobe Bryant, most players around the NBA describe a game when Bryant hit a game-winning shot or scored more than 40 points.
But Matt Barnes, a 13-year NBA veteran, said his most distinct memory of Bryant was watching him scribble on paper.
"When I first signed to the Lakers we went overseas and he was over there and he was drawing on a piece of paper and I didn't know what he was doing," said Barnes, who played two seasons with the Lakers.
"Something was going on. He was moving up and down and grabbing his face and I went over there and he probably had about 40 different little mini courts drawn on this paper. He was figuring out when teams double and triple team him, where his teammates were going to be open.
"That was kind of one of my first times seeing how deep he is and how involved he is with the game."
Barnes, who is considered a friend of Bryant's and now plays with the Memphis Grizzlies, picked up some of his competitiveness from the five-time NBA champion. "I think that's why we get along so well," Barnes said.
After 20 seasons, Bryant is set to retire after the Lakers' final game of the season in April.
Barnes said Bryant's absence would be felt.
"I never got a chance to play against [Michael] Jordan, so for my era, Kobe was the best player of my generation so the game will sorely miss him," Barnes said.
---
All things Lakers, all the time.
Get all the Lakers news you need in Dan Woike's weekly newsletter.
You may occasionally receive promotional content from the Los Angeles Times.