Lakers breaking down defensively in losses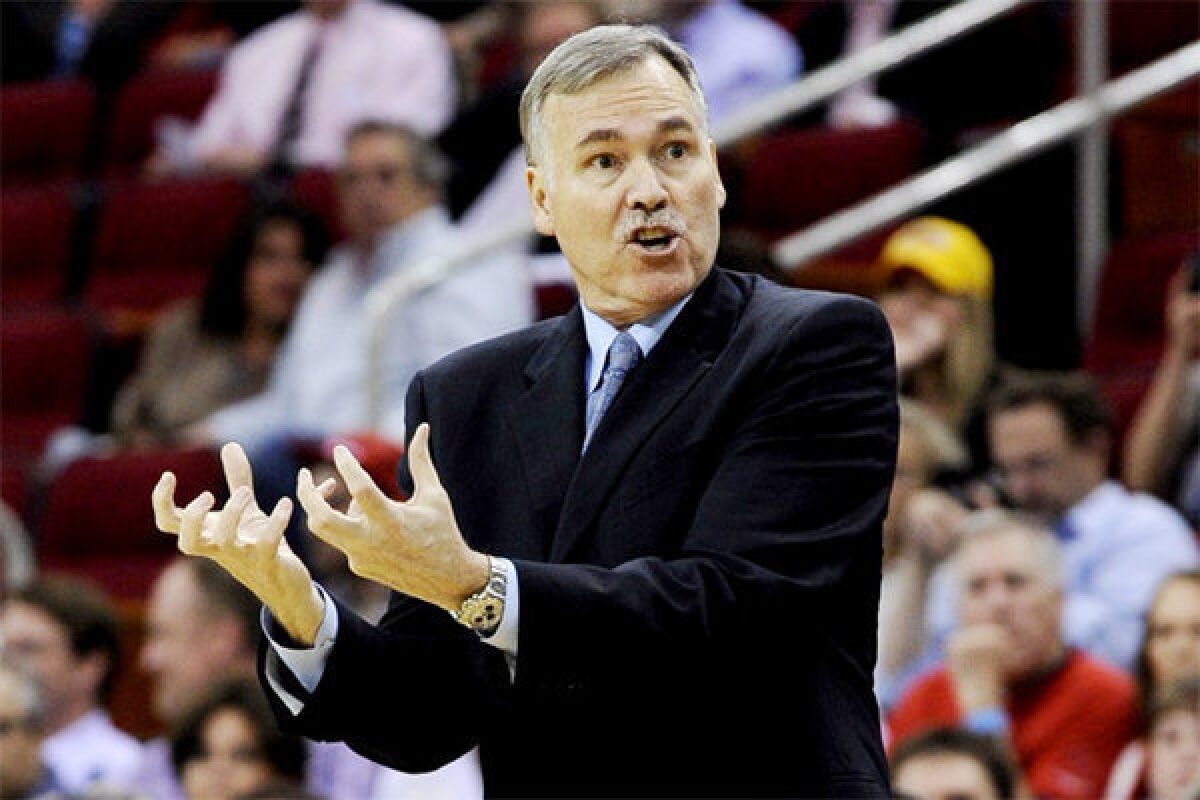 The Lakers have lost a lot of games this season, 11 in total. They've come under the direction of three different coaches, and, except for a game and a half, the team has been forced to play without point guard Steve Nash.
The Mike Brown era seems so long ago now, but four losses came in the team's first five games of the season.
Bernie Bickerstaff lost just once, hosting the San Antonio Spurs, primarily in the third quarter when the Lakers were outscored, 22-16.
Coach Mike D'Antoni is responsible for six losses, two without the services of Pau Gasol who is out with tendinitis in both knees.
In three, the Lakers fell apart in the fourth quarter, giving up 34 against the Houston Rockets and 40 twice to non-playoff teams (Sacramento Kings and Orlando Magic). The Lakers had one first-quarter breakdown, yielding 34 to the Memphis Grizzlies.
The most recent defeat saw the Lakers give up 41 in the second quarter to the Oklahoma City Thunder.
The only D'Antoni loss without the Lakers falling apart for a quarter defensively was against the Pacers, but the single miscue that let George Hill hit the game-winner was enough.
The Lakers have a number of issues to resolve, but in five of the team's six losses under D'Antoni, the Lakers have been a disaster defensively for at least a single quarter.
ALSO:
Jodie Meeks is becoming a factor for the Lakers
Howard loses 50 percentage points with three-point miss
Email Eric Pincus at eric.pincus@gmail.com and follow him on Twitter @EricPincus.
All things Lakers, all the time.
Get all the Lakers news you need in Dan Woike's weekly newsletter.
You may occasionally receive promotional content from the Los Angeles Times.